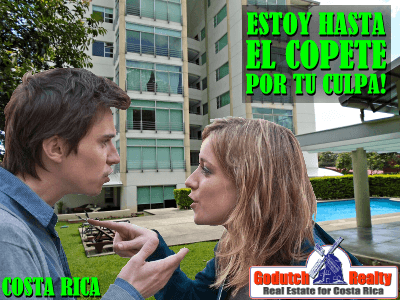 When you are totally over your head in work, you can say "estoy hasta el copete de trabajo". Then Ticos will understand you perfectly well.
When you've had enough food, you can say estoy hasta el copete de la comida.
Also, being totally fed up with someone's behavior, you say estoy hasta el copete de su conducta. Or estoy harto (harta for females) de su conducta. Another way to say it is estoy hasta la coronilla.
But, when your neighbor has a copete en el pelo, he has a pompadour in his hair.
Te conozco pava, con todo y copete = I know the type of person that you are (thanks to Christopher Howard!)
I have drunk enough = estoy hasta el copete de la birra (cerveza)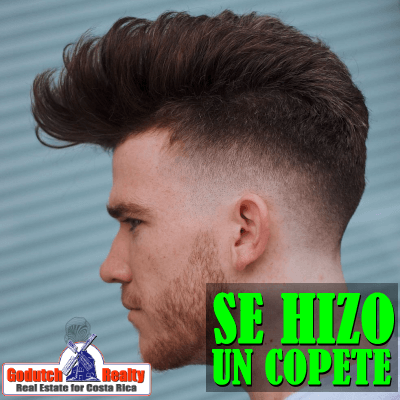 Being drunk?
There are several ways to say someone is drunk:
Andar tomado
Hasta el rabo
Estar tapis
Hasta el hacha o la mecha
Vulgar
A vulgar way of saying the same thing, but much used by everyone:
Hasta el culo
Estar hasta la picha
Hasta la mierda 
Learn more
If you'd like to learn more about the Costa Rican culture and how to prevent culture shock, read more blogs about this topic. Contact us for any real estate requirements you have.
Interested in Learning more? Take Spanish classes.
The grammar of the Spanish version of this blog was checked and corrected by Wagner Freer of Spanish School for Residents and Expats. We strongly recommend this language school as your best choice to learn Spanish, click here to contact them. 

---
If you like this blog, subscribe to my newsletter by clicking the banner below.

I DO want to remind our readers that we appreciate any referrals you can send us. Also, when talking about your home in Costa Rica, please remember the GoDutch Realty agents. We appreciate it.