Estimated Reading Time: 4 Minutes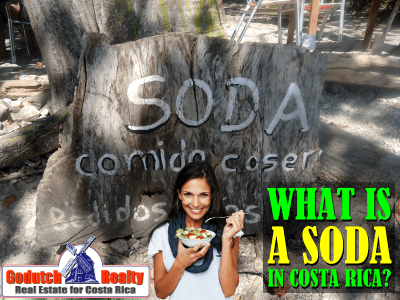 The definition of a soda in Costa Rica is different from soda in North America. The word soda has different meanings here, but they are easy to tell apart.
Quite often, expats move to Costa Rica without taking the time or making the effort to learn the language of the country. They just assume that the local population should speak English. Well, that's okay when you're a tourist. But when you try to make Costa Rica your new home, you should make the effort of learning the basics of the Spanish language, for starters.
Believe it or not, but I know quite a few people, mostly 50+, who lived in Costa Rica for many years and still don't speak a word of Spanish. In my opinion, that's not only a total lack of respect for the locals, but those people miss the best part of living in Costa Rica: enjoy and learn their culture, eat their food, and being accepted as a human beings by them, and not just as another ugly American. If you need any help reading the menu, here is another blog for you.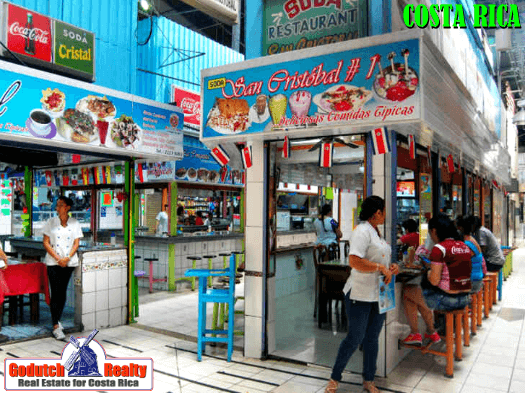 Now, I invite you to look for a great club soda in a soda and order a ceviche con galleta soda. What the heck? Here you go:
Soda  – Traditional restaurant
You'll find a soda in Costa Rica, or a traditional restaurant, everywhere. A soda offers the traditional Costa Rican menu at a more affordable price than a regular restaurant. The food in a soda is not fancy, do not expect a filet mignon in bearnaise sauce on the menu. The best place to look for a good soda is at a central market in any town or city.
Do you want to make sure the food is great? Then go where people stand in line to eat, not the one that's almost empty. Usually, they don't serve liquor in a soda, only soda pop or natural fruit drinks. Buen provecho!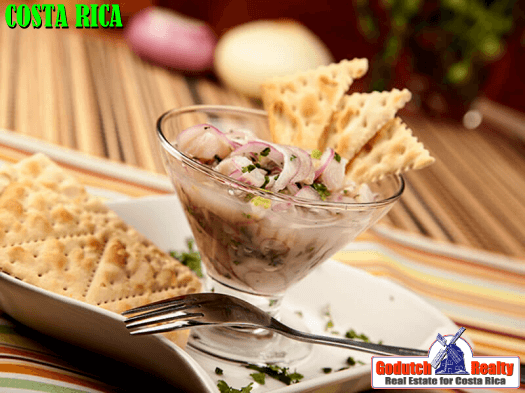 Club Soda – Carbonated water
Locals and foreigners alike, drink club soda in Costa Rica quite a bit during hot weather, with a wedge of lime. Club soda is fabricated by Canada Dry, which also makes ginger ale.
Club soda is an important ingredient in Guaro Sour and is also used a lot in ceviches, instead of lime.
Check this article if you're interested in the many other uses of club soda.
Galleta Soda – Cracker
The cracker, or galleta soda in Costa Rica, is used a lot to accompany a ceviche. Or with a soup, a tuna salad, picadillo, and many others. The galleta soda is also often used as an important ingredient of desserts, like this "Delicia de galleta soda".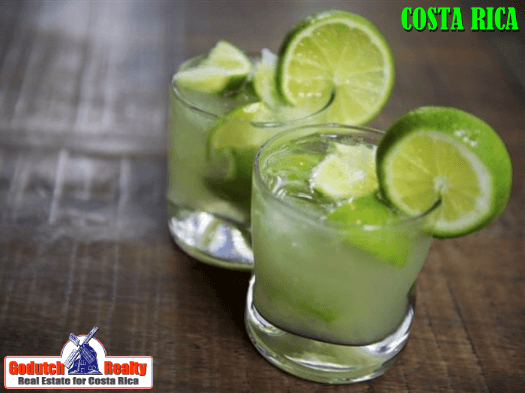 La Galleta de Soda climb – a bouldering climb
Searching around on Google, I found the Crag, the largest collaborative rock climbing & bouldering platform. I've written a blog about bouldering, Bouldering in nature in Costa Rica in 2012. For bouldering fans, La Galleta de Soda climb is one of 10 routes in Rio Oro, Santa Ana
Has this blog made an interesting read for you? Then allow me to invite you to do business with a real estate company that knows local culture and how to do business. Contact us now.
---
If you like this blog, subscribe to my newsletter by clicking the banner below.

I DO want to remind our readers that we appreciate any referrals you can send us. Also, please remember the GoDutch Realty agents when you talk about your home in Costa Rica, we appreciate it.