Estimated Reading Time: 5 Minutes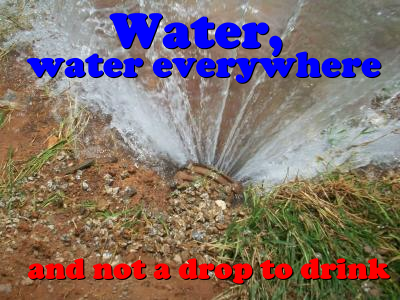 When you live in the United States, as we do, you tend to take water for granted.
In the 30 years we've been living in Washington DC we've had a water interruption only once. And the limits of our concern generally are the hope that the pipes won't freeze at night when the temperature in Washington is well below zero.
It hasn't ever happened … but sometimes we have to think about it.  And that's it – otherwise, the availability of water is just a background assumption to which we never give a thought.
Not so in Costa Rica. We've come to realize that water is vital to our lives and also somewhat problematic in Atenas! Our first problem, which we wrote about in an earlier blog, was a legal one. Our housing subdivision did not have an ASADA, which is a legal authorization to pump water from the community well. Happily, that problem seems to have gone away, and our permits have been issued despite the problem. We are happy now to just go with the flow.
But that's not the only water problem we've seen. We were aware when we bought the house, of the long-standing dispute between Atenas and Grecia – which is where the city's water comes from.  That, too, seems to have been solved.
Unprepared
And so, convinced that all was well, we were unprepared for the Atenas water situation when we arrived here in Costa Rica this past January. On the day we arrived there was no water in Atenas. None. Not anywhere in the entire city. Our rental home had plenty of water because it was serviced by a well, but the city itself was dry.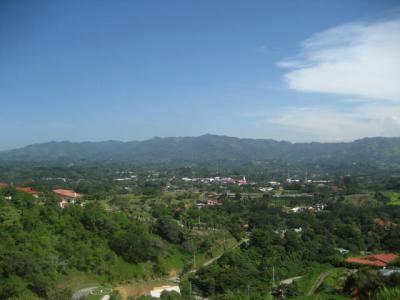 Broken Pipe
Why was that? Because the water pipe that feeds water from Grecia to Atenas had broken. How had a broken? We tried to find out and eventually, we met a nice man from the AYA who told us that it was "un arbol immenso" that had fallen on the pipe as it crossed one of the ravines between Grecia and Atenas. It took three days before the pipe was repaired, during which, the city of Atenas was without any water and virtually every restaurant in town was closed.
More Problems
Nor were our own local water supply immune from trouble. Later in the month, during our stay, the electric pump for the well that serves our local community went out. For 24 hours, we were forced to wait for a replacement part that would drive the pump and bring water up from the well. We were cautioned to be parsimonious in our use of water, to avoid showers, and to not run the dishwasher or the washing machine. We were happy to do that of course but nonetheless, we were a little surprised at the circumstance.
Now, none of this is to say that there are any real problems here in Costa Rica. On the contrary, each of these situations was worked out in the end. We've come to expect in Costa Rica that, Pura Vida, everything will work out — we just don't know-how.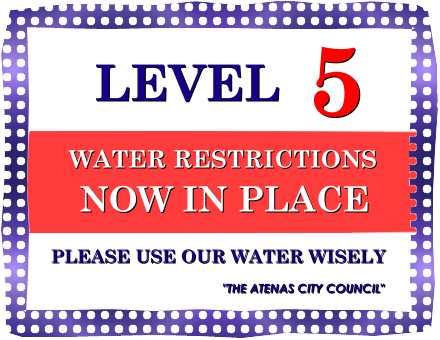 Before we bought our land here in Atenas, Ivo told us that they were two types of people in the world type A and type B. And he said to us "if you are a type A, don't come to Costa Rica." He was right.  If disruption makes you nervous, this is not the place for you.
Happily, however, Katya and I are type B people and happy to roll with the punches. Every experience is something new and something that we find an interesting challenge in coming to grips with. It's just a little surprising that water would be one of the things that will cause us trouble.
All that's behind us now and we move onward in our adventure living in Costa Rica.
The Author
Pablo R. is an expat from North America who moved to Atenas with his wife Katya.
---
If you like this blog, subscribe to my newsletter by clicking the banner below.

I DO want to remind our readers that we appreciate any referrals you can send us. Also, remember GoDutch Realty when talking about your home in Costa Rica to friends and family. We appreciate it.