I'm pretty sure it was a Tico who came up with "Patience is the mother of all virtues".
Do you have any patience at all? If you plan to move to Costa Rica, I hope you have patience. Lots of patience.
In my first years of living in Costa Rica, I was always surprised that Costa Ricans have an amazing quality that most of us don't have: patience.
Also, over the years, I have learned that Costa Rica has more freedom of speech than many other countries.
Costa Ricans have a huge quality that most of us foreigners don't have. They can stand in line at the bank in Costa Rica for hours. No matter how long it takes or how bad the service is, they can stand stoically in line forever. They have an incredible amount of patience. I don't know if it's my Dutch upbringing or that I am just an impatient person. But I generally cannot put up with it longer than 10 minutes.
My wife does most such things that need standing in line. She is Costa Rican, though she seems to start complaining too. Even my 24-year-old son is getting impatient. Impatience seems to be contagious.
But if we get to change those things, everything would be just like we were back home again. It's all about balance, and that is what we look for when relocating to another country.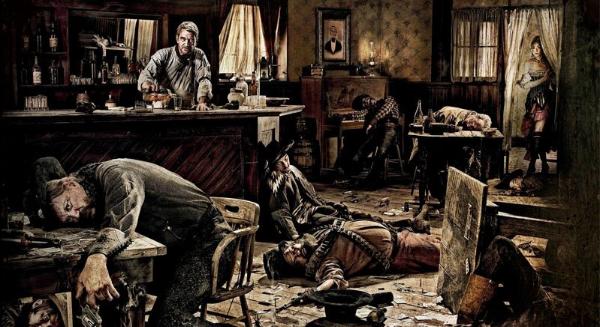 Wars
The Costa Rican civil war in 1948 lasted only 5 weeks. And I am pretty sure it ended in a cantina (bar). I am now joking about it, but this war still took 2,000 lives. That civil war was all the fighting Costa Ricans really did in their whole history. I am sure it is what made the Costa Ricans so easy going. That is what makes Costa Rica such a nice country for all of us.
Keeping the peace
In the '80s, I got arrested once. I was charged sales tax in a restaurant and the manager wouldn't give me an official invoice, to assure me of the tax indeed getting into the government's pocket, so I wasn't willing to pay my bill. Halfway to the jail, discussing the issue with the police officers, they just let me go. They didn't want to make an issue about it in the restaurant and didn't want to be confronted with the law either. In the end, the kept the peace, I didn't have to pay the sales tax charged illegally and the restaurant got stiffed for the whole bill because I didn't pay at all.
Vacation in Vegas
This week, while on a vacation in Las Vegas Nevada. I was stopped by a traffic cop inside a National Park on a two-lane rural road. He said I was obstructing traffic. I was driving between 25 and 40 miles p/h and "all over my lane", 3 violations no less.
I just told the man that I was a foreign tourist in a National Park, enjoying the beautiful views. That was when he started treating me like I was Osama Bin Laden in person. I almost got arrested just because I replied that his charges were bullshit because he was the only car around in 30 miles.
In Cancun, some years ago, I was also stopped by a cop because I was doing more or less the same thing. We ended up talking about an upcoming soccer game between Mexico and Costa Rica.
See the difference? If you have patience and live in a country with freedom of speech, life is better.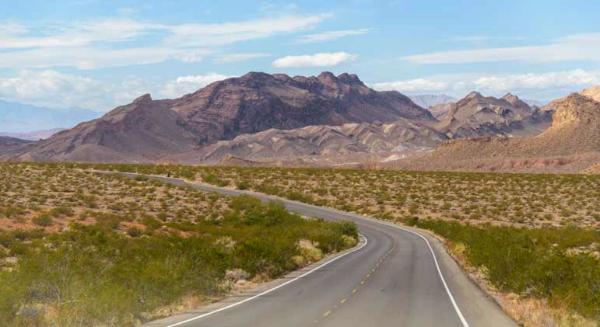 A traffic ticket
Thankfully the Nevada cop didn't give me a ticket nor did I get arrested, after radioing in my Costa Rican driver's license and my rental car agreement. But the dear man should be trained by his superiors to be nicer to the people who feed their babies.
That was when I realized how great it is to live in Costa Rica. In Costa Rica, even though cops have a certain amount of power and sometimes will try to get you for a bribe, you will never feel afraid to get thrown in jail. With the officer in Vegas, had felt the need to say yes sir, yes officer sir like I was back in the army again.
Confrontation
Costa Ricans citizens don't complain publicly because they don't like confrontation, they just put up with things, which is what makes them nicer people. That is also the reason nothing ever changes in Costa Rica. This lack of confrontation of the locals is what makes it so great to live in Costa Rica and as a bonus, we have the freedom of speech at all times. It is a great reason to move to Costa Rica.
If you have any comments about the above or anything you can tell us about Costa Rica real estate in general, I appreciate them, good or bad and you can add them below. Unfortunately, hackers have gotten into the root of my website too many times, so I need to ask you to register to leave any comments.
Looking to move to Costa Rica and want to buy or rent? Then contact us now, we are the experts.
---
If you like this blog, connect with me on Google+ or subscribe to my newsletter by clicking the banner below.

I DO want to remind our readers that we appreciate any referrals you can send us. Also, please remember the GoDutch Realty agents when you talk about your home in Costa Rica, we appreciate it.