Estimated Reading Time: 8 Minutes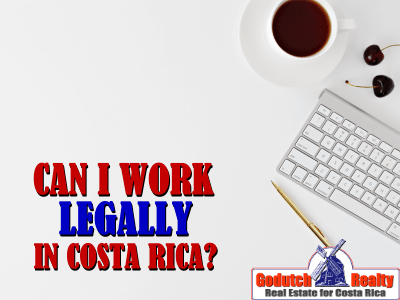 Some want to work in Costa Rica, and it seems to be very attractive just to jump on a flight to San José and get a job in paradise. Is it that easy?
There are over 275 high-tech multinationals in Costa Rica. Can you get a job with them? Or just knock on doors to get a job and start work tomorrow? I get emails from people who ask if it's easy to find work in Costa Rica all the time. The answer is no way José.
You cannot work in Costa Rica legally unless you have a work permit. Any employer can apply for a work permit for you for one year. But, this work permit is not so easy to get. In order for the employer to get a work permit for you, you have to have skills that local employees do NOT have.
Costa Rica is definitely not a worker's paradise. Oh, there are plenty of foreign Millennials who tend to bar and surf the rest of their time, but they're all illegal.
So, what are your options to be able to work in Costa Rica?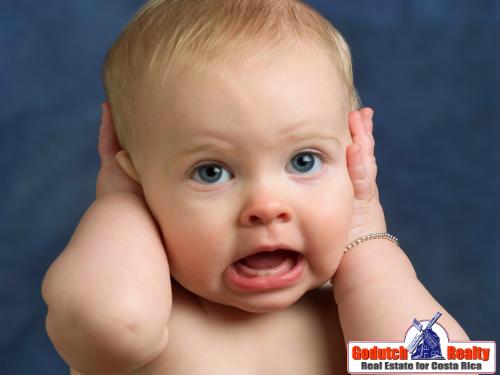 Digital Nomad
Just recently, in 2021, the Costa Rican government has approved a new option for residency: the Digital Nomad.
Remote workers are now able to obtain a work permit for one year in Costa Rica. This permit is extendable for one additional year. They will also be exempted from local income tax and will be able to open a local bank account. They can drive in Costa Rica by using their country's license.
Temporary residency
There are a few options to acquire a temporary residency that might allow you to work in Costa Rica. But this option will regulate what kind of work you are allowed to do. You will need the assistance of the company that gives you the job. This can change as soon as immigration turns your temporary residency into a permanent residency, which can be a residency free of conditions.
From this moment on, you are able to do any work you want in Costa Rica.
Residency
You can become a legal resident without having a working permit. For example, Pensionados and Rentistas are legal residents but they are not allowed to work. You can apply for legal residency by buying a property in Costa Rica but that doesn't mean you can work in Costa Rica.
Have a baby in Costa Rica
Having a baby in Costa Rica is the fastest and easiest solution to be able to work in Costa Rica. As a parent, you are permitted and obliged to be able to work to feed the baby. Ask your lawyer about this option, the permanent resident status, if you're still up to making or having babies responsibly.
Your own business
You can work in your own business. If you buy a supermarket, you cannot sit at the cash register, but you can oversee your employees. When you start an import business, you cannot drive the delivery truck but oversee your employees. Ask your lawyer what you can and cannot do with the investor status.
A great example, so you understand this issue better, is an article I wrote a while ago about starting a construction company in Costa Rica. Can you and should you? Here are the answers.
Call center
Sportsbook and call centers might give you a job, but even if you have legal residency, they will pay you less than you expect. You might need more than this salary to rent and feed your family. Before getting on a flight and starting work in Costa Rica in a call center or sportsbook, get the details about salary, social security, and if they will assist in the application of your working permit.
Teaching
Working in Costa Rica, teaching English at a language school, or teaching at a bilingual school might be an option for you. Often, teachers first move to Costa Rica and then look for a job. Do yourself a favor and first apply for the job with a school, let them assist in getting your working permit. Do NOT accept an illegal job. You'll end up with a beggar's salary and will need to work with a tourist visa, which is illegal.
I'm sincerely surprised with what John Bentley of TEFL Academy recommends to those who want to work in Costa Rica as a teacher:
Tips for Going Through Customs on Arrival in Costa Rica

Don't tell customs that you are there to teach English or work. Why? Since you don't have a work visa and are traveling on a tourist visa, you are not legally allowed to work in the country yet. Since you are traveling on a tourist visa you need to be a tourist when you go through customs.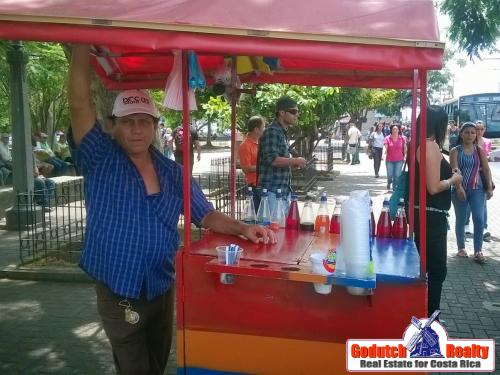 Real estate
I get résumés by email at least once a week, with the customary question do you have a job for me? Usually, this email comes from someone who has many years of real estate experience in another country. What does a Michigan real estate agent know about Costa Rica real estate? Well, nothing.
In beach areas, you will find lots of real estate agents who came to Costa Rica to surf. Since real estate is not licensed, and work as a real estate agent is easy as a perpetual tourist.  That's because there are still enough foreign buyers stupid enough to purchase property with the assistance of someone who doesn't know local real estate laws and does not speak the local language and is a surfer.
Writer – Internet – Trader
Yes, you can of course work as a writer, as a trader, or in any business on the internet. You could even have such a job as a perpetual tourist, even though that would be illegal. Even with a job like that, you will need formal residency to be able to live in Costa Rica. But let's pretend for a minute you do it illegally.
You need legal residency to open a bank account. You can use your credit card to pay for shopping, food, medical attention in a private hospital. How are you going to pay your rent, the bus, and many other cash payments? Plus, you won't have social security coverage.
It is necessary to have legal residency to get a local driver's license. Your foreign license can only be used for 3 months. That means that you will need to leave the country every 90 days to be able to use your foreign license.
As a volunteer
You are always free to work in Costa Rica as a volunteer, as long as there is no salary attached to the job. There are so many places to work as a volunteer. First, ask around in your community. There are doctors, dentists, and teachers who give back to the community where they live.
There are many volunteer projects like protecting turtles and other eco-projects but you have to pay to participate. You'll be surprised at how many ways you can volunteer with the local schools, church, soccer teams, and the poor in the community.
Now that you know if you can work in Costa Rica or not, you can contact us if you're in the market to buy property in Costa Rica.
The grammar of the Spanish version of this blog was checked and corrected by Wagner Freer of Spanish School for Residents and Expats. We strongly recommend this language school as your best choice to learn Spanish, click here to contact them.

---
If you like this blog, subscribe to my newsletter by clicking the banner below.

I DO want to remind our readers that we appreciate any referrals you can send us. Also, remember GoDutch Realty when talking about your home in Costa Rica to friends and family. We appreciate it.