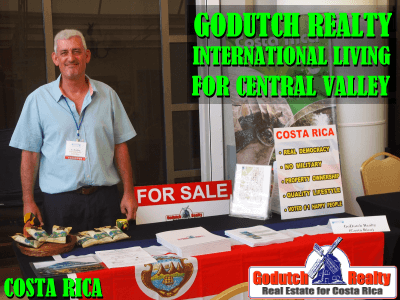 Of course, you have heard of International Living. We have great news!! In 2012, GoDutch Realty was approved by International Living ® and their commercial division Pathfinder, as their representative for the Central Valley of Costa Rica.
AND we are invited to attend their next convention in Cancun, Mexico 21-25th February 2012. Rudy Matthews and Ivo Henfling will fly out to Cancun and promote Costa Rica property for sale in Cancun.
To be accepted and approved by International living is like winning an Academy Award in the international retirement and investment real estate community. For GoDutch Realty, it's definitely an honor to be able to represent International Living ® in the Central Valley of Costa Rica. now we are able to attend their thousands of clients who are looking to retire in Costa Rica or invest in the Costa Rica real estate market.
Who is International Living
®
International Living® has been helping people retire overseas for more than 30 years and has been very successful at it. International Living ® gives those who are looking to retire or to make money by investing abroad a huge amount of information on each country they recommend. Costa Rica is on their list of TOP TEN recommended countries of "Find your perfect place to live overseas".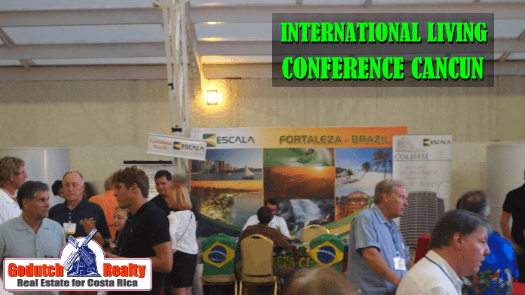 More than one office
GoDutch Realty is the only real estate agency in the Central Valley with agents in more than one office, which facilitates the 450,000 International Living ® newsletter readers to investigate the different locations in the Central Valley for their real estate investment or purchase a retirement home:
Grecia
Naranjo
Atenas
Belen
Sabana
Escazu
Ciudad Colon
Sarchi
Cariari
Heredia
Rohrmoser
Santa Ana
Our Agents
All our agents come from other places and have relocated to Costa Rica at one time and are still very happy they did so. I certainly have never regretted the big step I took by moving to Costa Rica, though at the time when nobody spoke anything but Spanish, it was a lot more difficult than it is now. Costa Rica is still one of the best places to retire.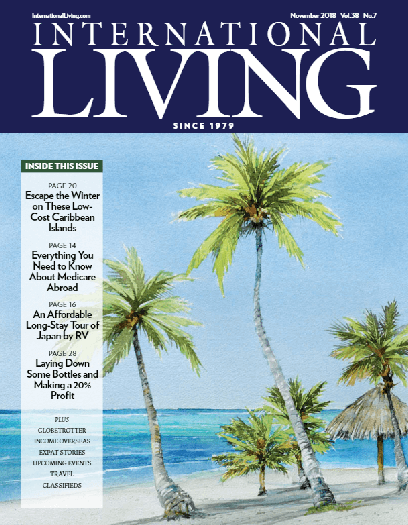 Our real estate agents are all experts in relocation in their own area. They will not only sell or rent you a property in Costa Rica. Even more important is that they will hold your hands all the way through the process. They will even assist you in settling into your new home country. Just see how happy our clients are in our client's testimonials.
All our agents live in the area they represent so they know the community well. They can recommend you with the right people, which in turn will make your new start a lot easier on you.
Who is Who at GoDutch Realty
Marian Chin-A-Kwie does sales in Atenas
Marianna Krautgartner does rentals in Atenas
Karina Ugalde does rentals in Grecia
Brooke Bishop does sales in Grecia, Naranjo, and Sarchi
Shell Johanson does sales and rentals in Cariari, Belen, and the lower part of Heredia
Andres Henfling does sales in Escazu and Santa Ana
Ivo Henfling is busy writing blogs.
I want to thank International Living® for the opportunity to once again prove that GoDutch Realty is the best choice for those retiring here or investing in a property in Costa Rica. As always, we will be available for your clients at all times and offer the best inventory available.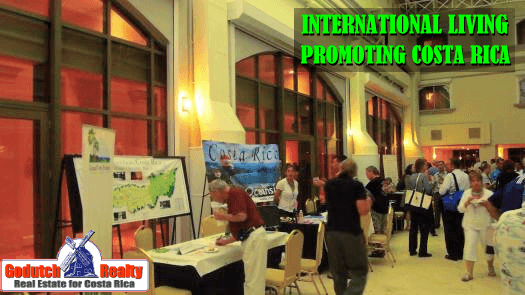 Your clients have a choice of over 500 active properties for sale and for rent in the Central Valley.
Contact us now for any questions you might have or hire an expert agent.
---
If you like this blog, subscribe to my newsletter by clicking the banner below.

I DO want to remind our readers that we appreciate any referrals you can send us. Also, when talking about your home in Costa Rica, please remember the GoDutch Realty agents. We appreciate it.