Estimated Reading Time: 5 Minutes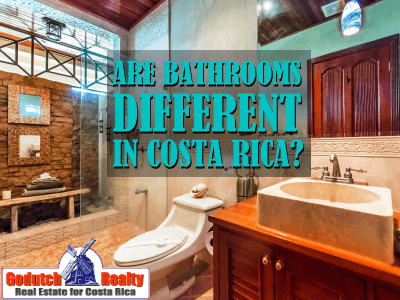 Are bathrooms in Costa Rica different than they are in your home? Maybe you expect to find a different bathroom in Costa Rica than you are used to? It's important to learn all you can about bathrooms before moving to another country, isn't it?
Some might think that in Costa Rica, we still have the toilet in the garden. Well, I've seen some weird thing in my 39 years of living in Costa Rica, but not a toilet in the garden. Except at large events like Envision.
I've already told you in another blog, that Costa Ricans are very clean people. They take a shower every day, and sometimes even more often. That doesn't mean that bathrooms are as large as you will find in homes in Texas for example.
The size and the quality of the bathrooms in Costa Rica homes depend on how much you'd like to spend on a home. Some homes have only one bathroom and others have a bathroom for each bedroom. Some have a guest bathroom or powder room.
All homes have a shower, a toilet, and a vanity.  Some have a bathtub or a Jacuzzi. Others might even have a bidet.
BUT, I have found quite some interesting photos of bathrooms in Costa Rica, so I guess we don't have to worry much about the bathrooms the homes in Costa Rica have.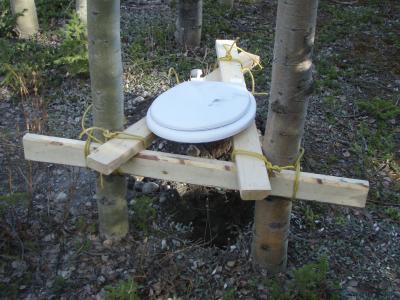 Suicide showers
The only gadget that you might not be used to is the famous suicide shower. It's not something that should scare you. Learn more about suicide showers here.
Pretty normal
You can count on it that bathrooms in Costa Rica are pretty close to what you are used to. You can buy a home with a simple bathroom and you can buy a home with a fancy bathroom. I do recommend you hire a home inspector to inspect the bathrooms and other spaces in the house before you purchase.
Boring?
Talking about bathrooms in Costa Rica is pretty boring. Therefore, to keep my readership interested in reading the weekly blogs, I decided to publish some funny images of bathrooms around the world.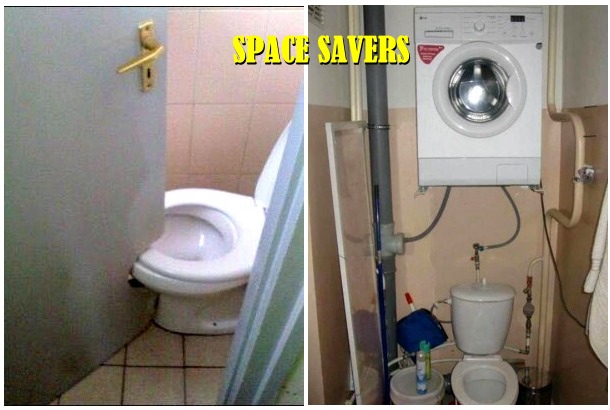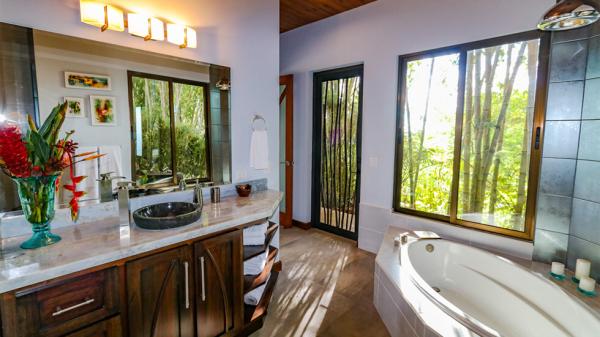 WARNING: none of these bathrooms are in Costa Rica, except for the very first one and the last one.
Interested in selling your home in Costa Rica? If you have a normal bathroom, feel free to contact us, we'll be glad to assist.
The grammar of the Spanish version of this blog was checked and corrected by Wagner Freer of Spanish School for Residents and Expats. We strongly recommend this language school as your best choice to learn Spanish, click here to contact them. Now also in Green Project Language School, Ojochal.

---
If you like this blog, connect with me on Google+ or subscribe to my newsletter by clicking the banner below.

I DO want to remind our readers that we appreciate any referrals you can send us. Also, please remember the GoDutch Realty agents when you talk about your home in Costa Rica, we appreciate it.