Estimated Reading Time: 7 Minutes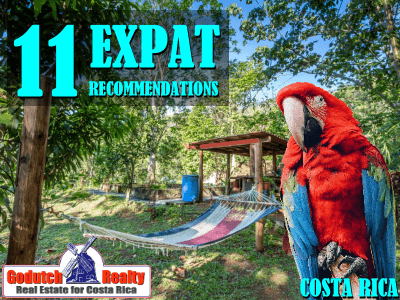 Can you learn from other expat recommendations and their experiences? Of course, you can, those expat recommendations will help you tremendously to learn what they did right and wrong. So it won't happen to you.
A couple of weeks ago, I published an article Why Bill does not consider Costa Rica for retirement. This article was meant to be controversial and create some discussion on the topic in the larger expat Facebook Groups. Well, it did!
Unfortunately, there are quite a few people who comment without even reading the original article posted. They often post their comment without knowing what it is really all about.
Some often even comment that because the blog is written by a realtor, it's biased. Bullshit! Don't shoot the messenger before you listen to the message.
Between very intelligent responses and a few stupid ones (sorry…), you'll be surprised how useful the expat recommendations can be for the new and future expats.
It's also very interesting to see how many reacted favorably or not favorably about the security in either country, which I will do in another blog.  Most comments were favoring one country over the other, or one city over the other, which is not so important.
I have seen lots of fantastic expat recommendations that we can all learn from. Feel free to read these 11 recommendations and experiences by those who have made their move to Costa Rica in the past. I certainly hope Bill will see them too.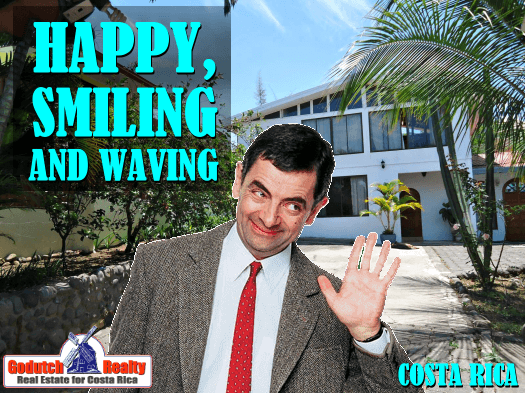 11 Important Expat recommendations and experiences
1. Attitude
Brian: Wherever you go, we will take you with us. Try staying at home and try on a new attitude.
2. Happy
Diane:  I went with the same "me" that is happy, smiling, and waving in Costa Rica. The same person is greeted often by Ticos with smiles and waves and welcomes. It isn't my attitude that needed adjusting. We were truly not received as well as Ticos welcome us. I'm naturally a happy traveler and usually received well.
3. Ecuador
Rigoberto: I knew Ecuador is fine but not better than Costa Rica.
4. Research
Bobby: A research is 100% necessary to take the best. Not just about the country, towns, and determined areas too.
5. Pros and cons
Gert: A well-written and nuanced answer. If one has a 1st world mentality unadaptable to a developing country's circumstances, then, by all means, don't even try it because you are in for tremendous disappointments. If one's focus is what can be in favor of what Costa Rica offers that cannot be found anywhere in Canada and other nations for that matter, then, by all means, check it out by visiting the country. Everywhere in the world there are pros and cons, it simply depends on which choice one makes that outweighs pros over cons and vice versa.
6. Stay where you are
Jimmy: Bill won't last in either place… It's best that he stays in Vancouver
7. Where you make your heart stick
Deborah: Each their own. Many people have said Panama is better. But we are all different with individual needs. I love both Costa Rica & Panama. Home is where u make your heart stick. Home can be anywhere…
8. Third-hand info
Ray:  Amazing that people base big decisions on second and third-hand information.
9. The one that matches your taste
David: Great column Ivo! Being a regular world traveler (including Panama) and a longtime resident of Costa Rica, I agree with your analysis. While I enjoy Panama, and some things are cheaper there, comparing the two countries is a bit like comparing apples and oranges. Each has a very different national character. You need to choose which one matches your own taste. I choose Costa Rica.
10. Conditions change everywhere
Ralph: Enjoyed your blog today.  We have talked about this before, but I wanted to tell you what we feel.  We loved Costa Rica way back when.  Like you say, conditions have changed everywhere.  We have not been to Panama for a few years, so we will have to go back and see if it is as wonderful as we think it is.  Obviously, we do not want the heat of Panama City.  We do love Boquete, but we will have to go back there TODAY to see if it is still the area we love.  The world has gone to hell and I am glad that I am not young enough to live what we are facing.  I am almost upset that I am healthy enough that I will live longer than I want to in this world of confusion.  We will always be connected because we do Love CR.  I love adventure, but I may have to stay in Florida for the rest of my life. And for me, Central America is the best.
11. The lake
Moses: We love Costa Rica and have been coming here for winters over 42 years and settled at Lake Arenal and are enjoying nature and the Lake from our condo with 24 hr. security, lovely infinity pools, rec. center etc. We live at Arenal Maleku condos, west side of the Lake. We take part in local market Sunday's nearby. Fresh hydroponically grown vegetables are delivered to the office from a nearby vendor or sourdough bread from the bakery. Heaven on earth. Beautiful views of the volcano and lake. Love it all. We play bridge, pickleball on the court, and more.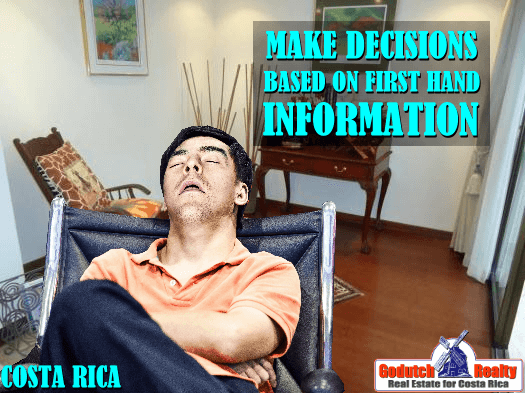 Your homework
I always like to give anyone trying to make a decision to move to any other country this recommendation: Do your homework. I also would like anyone to listen to other expat recommendations, the positive ones. Visit in person, and make the effort to adjust to your new country once you take the decision. One of the most important ones in your life!
Oh
I almost forgot. Linda asked some questions after reading my blog. Her questions are great. But apparently, the homework is too much work. Amazing? Judge for yourself:
Costa Rica or Panama?
How is the Medical Field? Hospitals? Quality? Cost?
What is the difference between being a visitor or a permanent resident?
Looking to rent or to purchase? Once you decide, then contact the experts!
The grammar of the Spanish version of this blog was checked and corrected by Wagner Freer of Spanish School for Residents and Expats. We strongly recommend this language school as your best choice to learn Spanish, click here to contact them. Now also in Green Project Language School, Ojochal.

---
If you like this blog, subscribe to my newsletter by clicking the banner below.

I DO want to remind our readers that we appreciate any referrals you can send us. Also, remember GoDutch Realty when talking about your home in Costa Rica to friends and family. We appreciate it.