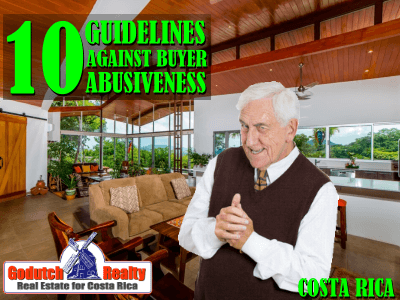 Once in a while, we have an abusive buyer. You didn't know they exist? Becky Clower of Blue Water Properties in Tamarindo wrote an article for We Love Costa Rica "how not to treat your realtor".
For some time, I have been thinking about writing a blog about an abusive buyer of Costa Rica real estate. But after getting negative comments from abusive people on the home invasion article, I've tried to make my blogs more easygoing.
My blogs are supposed to attract buyers of Costa Rica properties and not scare them off. Some readers misunderstood Becky´s article. Comments like "I find the article condescending" are from people who don't care about anything but for themselves. People like that, I prefer they go to my competitor.
Some buyers are abusive buyers because they think the world turns around them. They abuse their realtors because they think that the realtor has an obligation to act as
Tour guide,
Information desk,
Secretary,
Relocator,
Travel Agent,
Chauffeur,
Psychologist,
Social Worker
And many other jobs, so they have the opportunity to earn a commission sometime in the next 5 years.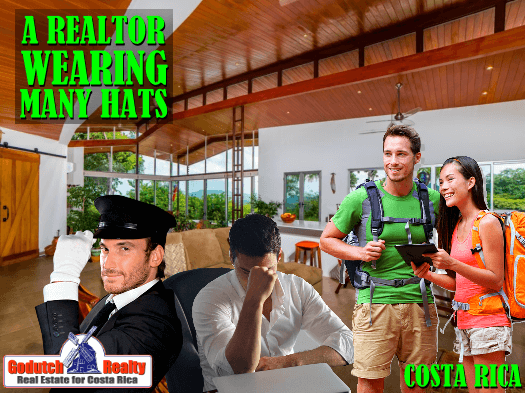 Here are 10 guidelines for having a nice and continuing relationship with your realtor. This way, you won't be an abusive buyer and the agent will return your treatment double-fold.
1. Size
Costa Rica is smaller than you think. Realtors in Costa Rica know each other and talk to each other.
2. Loyalty
Email as many realtors as you want during your due diligence period. But try to stick to only one realtor in each location. As soon as you find that realtor unresponsive, find another one.
3. The Value of an Agent
If you don't understand the value of using a realtor for your Costa Rica property purchase, don't (mis)use one.
4. Buying or Just Looking?
Be honest with your realtor about being a real buyer or just a looker. This will be appreciated? You will get a much higher payback for this answer than you think.
5. Location
Don't ask for the exact location of properties by email. This shows you are not interested in the realtor's services. You only want to drive straight to the property and deal directly with the owner.
6. No MLS
Costa Rica doesn't have a formal MLS service. Did you find a responsive and knowledgeable realtor willing to work hard for you because you are loyal? Then ask him/her to represent you also on real estate listings you might find elsewhere.
7.  Brain Suck
Don't be a brain suck. Some ask all these questions and stop answering the realtor's emails when they have the info.  If you find a real estate agent knowledgeable and information, why not do business?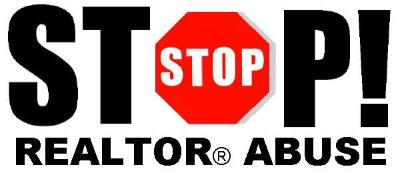 8.  Don't be a User
Don't use the knowledge of a real estate agent to buy a property on your own first. And then ask that same agent to assist in selling your property a few years later.
9. Lunch
When using a realtor for your due diligence, don't buy him/her lunch to say thank you. Realtors don't work for lunches.
10. Gas Money
Don't give a realtor $30 to buy gas after a day touring properties. We are real estate agents, not taxi drivers. 
Testimonials
I don't know about other realtors. But I spend lots of time, even years after selling the property, assisting old clients with things and information they need. I am appreciative of their business. My clients are generally appreciative of my services, our testimonials show for this.
Stick with Us
GoDutch Realty real estate agents are located in different areas of the Central Valley to make it easy on you and easy on our realtors too. The above is not a complaint about any abusive buyer we attend; this is a guideline of how NOT to become an abusive buyer.
Stick with us and we'll stick with you. If you´re a looker, say so. You´ll receive the info you need to make your decision when you need to, no matter if now or in 5 years.
I just saw this is blog one hundred which needs celebrating. So I will go get myself a nice rum (Centenario, the best rum in Costa Rica) and coke with lots of ice and no lime……
---
If you like this blog, subscribe to my newsletter by clicking the banner below.

I DO want to remind our readers that we appreciate any referrals you can send us. Also, please remember the GoDutch Realty agents when you talk about your home in Costa Rica, we appreciate it.