Do you know what makes Escazu unique? Living in Escazu is different than it is elsewhere in Costa Rica, anywhere really.
Don't try driving around in Escazu during Christmas time just for the fun of it; you'll go crazy. I knew all the shortcuts, but they're all gone, shortcuts don't exist anymore. Traffic is hell, don't try to go to Multiplaza Escazu to do your Christmas shopping, unless it's October.
So why the HECK do I live in Escazu? Because Escazu is unique!
I'm sorry, but the best answer I can come up with is that Escazu can give you that awesome lifestyle. Living in Escazu is worth writing about is location, location, location and the lifestyle Escazu has to offer.
I'm saying I'm sorry because many expats who move to Costa Rica are looking for a laid back lifestyle in the countryside. If that's you, Escazu is not for you.
If you like living in the city, there is no city in Costa Rica that has so much to offer as Escazu has.
Have a good look at the first photo in this blog and some others throughout this article, they give you a better idea of what Escazu is all about without being here.  Check out the photo below, I just took that from my office. That is the view I enjoy every day from my desk (when I'm not looking at my computer screen) and I live in the middle of those traffic jams.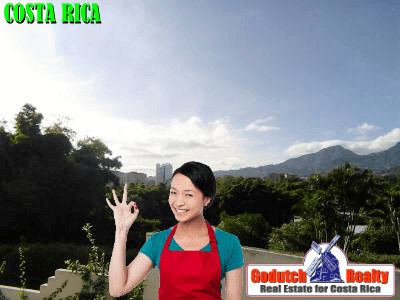 The Old Escazu
I love living in Escazu. This was the small town when I visited for the first time. I didn't speak a word of Spanish and nobody spoke a word of English. And crazy enough, no Dutch either…
My mom & dad had rented a house on a coffee farm in Salitral de Santa Ana. Our landlord picked us up from the airport when we arrived. They stopped on the way at the Mas X Menos grocery store in Escazu to buy some food (the store is still there, see the image below).
We got out of the car and I thought, what the hell is this place here. I felt like being in the movie "Once upon a time in the west", arriving at the train station.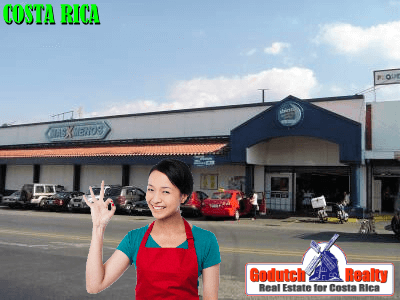 Of course, I didn't know what was waiting for me in Salitral de Santa Ana yet. THAT was really the middle of nowhere. That's when I decided that Escazu would suit me perfectly for my needs.
35 Years later
In 35 years, Escazu has changed from a small township with cows in the streets, three catholic churches, 2 soccer fields, and 4 cantinas into a real city.
This is a city with lots of traffic, but also with
Rural views,
Mountain views,
City views,
All the shopping you might want,
Great restaurants,
Cool bars to hang out,
Go to the movies,
Plus everything a normal person needs to have an enjoyable lifestyle without having to drive for hours to get there.
Let me make it easy for you and sum up 13 unique facts why living in Escazu is such a unique choice. These give you access to the city lifestyle you are looking for. Maybe even a few of you guys in Atenas might decide to move to Escazu.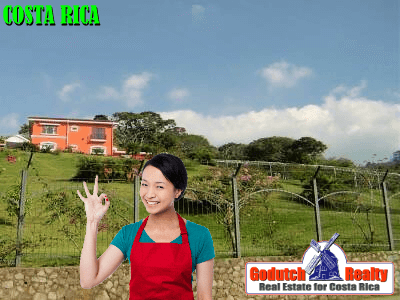 1. The best private hospital in Costa Rica
Not feeling well or needing a check-up? Escazu is a unique place for healthcare. The CIMA hospital is only minutes away.
Find all the medical specialists you might care for in CIMA hospital. Other 1st class hospitals like the Clinica Biblica and Clinica Católica, as well as the public hospital San Juan de Dios, are less than 30 minutes away.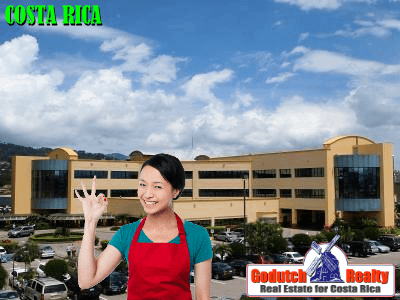 2. The best shopping in Costa Rica
Multiplaza Escazu and Avenida Escazu are the finest shopping malls in Costa Rica that offer hundreds of stores. Between those two shopping options, you will find department stores and boutiques such as GAP, Zara, Carolina Herrera, Salvatore Ferragamo, Adolfo Dominquez, and even stores like Lego and Barbie.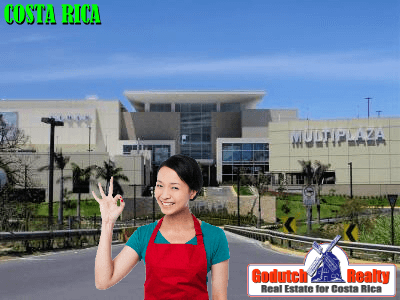 I know, it's not necessary to go shopping every day. But living in Escazu gives you that exceptional lifestyle and the option to shop without having to drive much.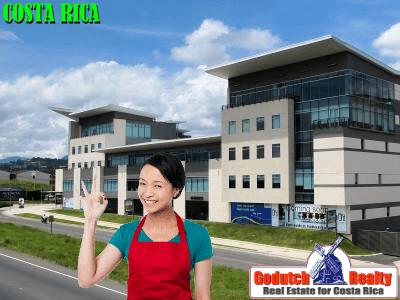 3. Central location
Escazu is a unique location for any sightseeing, day trips, and international travel.  Hit Highway 27 and in just over an hour you're at the beach, 20 minutes to the International Airport, and only 10 to San Jose. Planning to do any day trips? Volcanoes Poas and Irazu, Orosi Valley, Valle de Los Santos, Puriscal, it's all within an hour's drive from Escazu.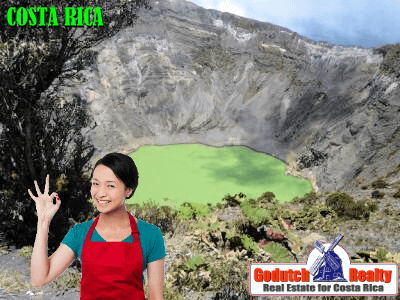 4. Golf
Do you play golf? You can play golf in Escazu as a member of the Costa Rica country club. This membership country club also has tennis courts, a bowling alley, a huge gym, and a swimming pool. Living in Escazu is your best choice to enjoy the lifestyle that includes playing golf.
You can also play golf at Parque Valle del Sol and play tennis at the Costa Rica Tennis Club, both less than 15 minutes from Escazu. Cariari Country club and Los Reyes are only 25 minutes away for even more golf.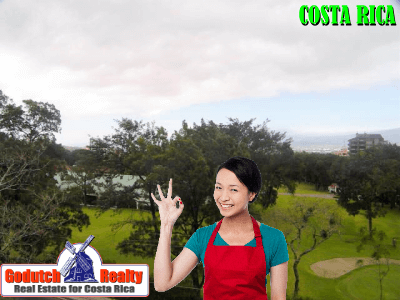 5. Movie Theaters
Catch a movie at Cinemark Theater complex with multiple screens, all-stadium seating & self-service ticketing kiosks in Multiplaza mall Escazu or 2D & 3D Nova Cinema in Avenida Escazu.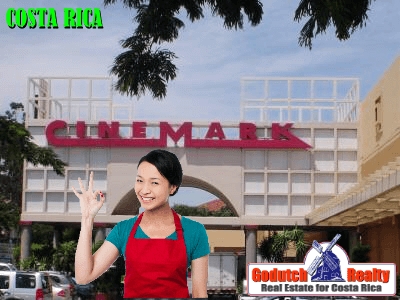 6. Major grocery stores
Escazu offers an incredible choice of supermarkets and grocery stores like 2 Automercados, 2 Mas X Menos, Walmart, Perimercado, Pali, and many 7/11 type stores like AM/PM, Vindi and Fresh market all over.
Escazu also offers membership shopping at PriceSmart. Many carry all the traditional and imported food products that we, as hungry expats, are always looking for.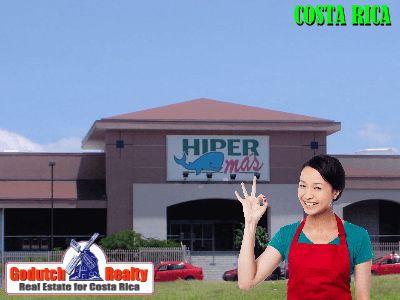 7. Hotels & Bed and Breakfast
You have guests but you don't want them in your house? Your kids have a party and you don't want to be there? In that case, Escazu has the best hotels in Costa Rica on just a short couple of miles:
Intercontinental,
Sheraton,
Marriot's Courtyard,
Marriot's Residence Inn,
Wyndham Garden,
Holiday Inn,
and the town of Santa Ana, only 10 minutes away, offers several other great hotels.
There are several B & B's but my favorite is Casa de las Tías. It's a beautiful place, Xavier and Pilar are great hosts and the breakfast is the best. You can invite me!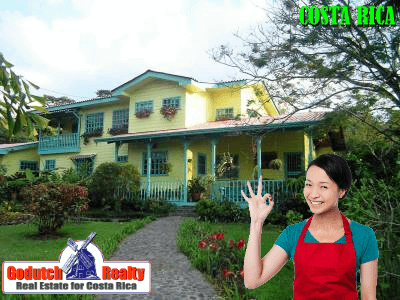 8. Gym – Fitness Center, Pilates, and Yoga
Dany and I prefer working out in Arena Trek, but there is also the World Gym or Multispa and a few smaller ones, depending on your budget and your lifestyle.
Pilates & yoga are also available at Arena Trek, Pilates Toolbox, or Equilibria.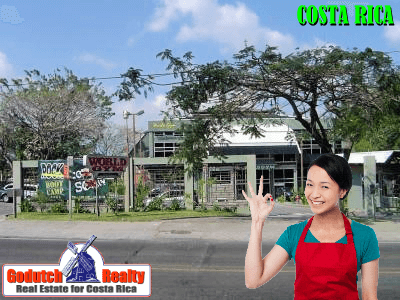 9. Dancing
Learn how to dance Jazz, Hip Hop, Ballet, Tap, and Break Dance at Warehouse Dance Center, or Dance 4 Real. Or learn Bolero, Salsa, Bachata, Chachacha, or Merengue at Dance Hit or Merecumbé.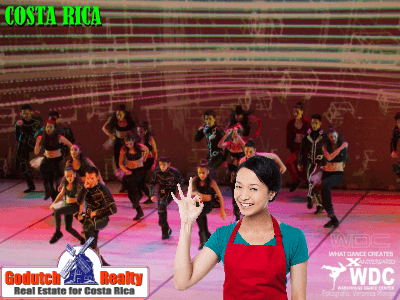 10. Cultural attractions nearby
You can enjoy the philharmonic orchestra, the opera, the English Theater, lots of museums and other cultural events in San José, only 15 minutes away.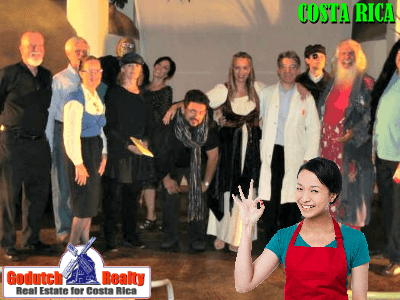 11. Incredible dining opportunities in Escazu
If you like just finger food or fancy dining, Escazu has all the restaurants you might be looking for. From the best hotdogs at Perro Loco or Nathan's, burgers at Chubbs or Hamburguesia, Chicken at Rosti Pollos or Malé,  Aussi style barbecue at Outback, Oriental & sushi at Banzai Oriental at P.F. Changs, sushi at Nau or at Kiraku, steak at La Cascada, Saga, Factory, Terruño, Tintos y Blancos, Chinese at Villa Rey, Lotus or Mil Sabores, Indian at the Taj Majal and taste of India 506.
Mediterranean tapas and seafood at Maradentro, Spanish at Plaza España, Peruvian at Pescatore, la Divina Comida, Inka Grill,  Italian at Di Bartolo, D'Amalfi, Bell' Italia, Sale e Pepe,  or Lorenzo's, French at L'ile de France, Le Monastére, Le Taché, French bakery & Bistro, Nouvelle cuisine at La Luz, a Taste of Jerusalem at Sisso, tacos at Tacobar and everything sooo different at Cocina Eclectica.
Escazu has your favorite restaurant for sure, check it out.
12. The best bars
For live music, try the Jazz Café just off 27, Henry's beach Café and Grill, La Piola – a cozy Italian style lounge bar, Chichi's sports bar, Praha for great ambiance and even for a fantastic executive lunch, Zambra Bar in the Intercontinental
A good combination of food or just a cocktail is 8ctavo Rooftop Bar at Sheraton.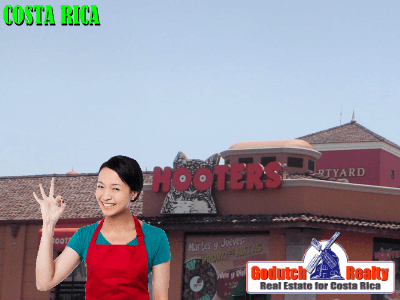 13. Other quite different things to do
Unique people will enjoy living in Escazu. The city offers fencing at Athos and Martial Arts at Genbukan/Bushikai Dojo. For Sexx Toys, Escazu is also the place to go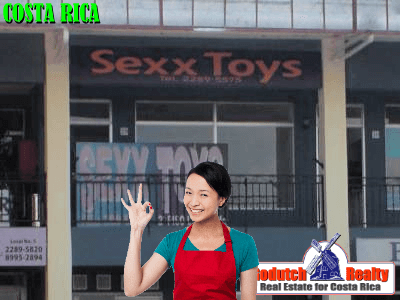 I could come up with a few more than those 13 reasons that make Escazu unique, but that will make this article too long to read. If you agree with me and you would like to buy property in Escazu, contact me now.
---
If you like this blog, subscribe to my newsletter by clicking the banner below.

I DO want to remind our readers that we appreciate any referrals you can send us. Also, please remember the GoDutch Realty agents when you talk about your home in Costa Rica, we appreciate it.