The Cariari Golf and Country Club is the country's premier and located in the most beautifully designed master-planned community in the Central Valley.
This beautiful country club features the perfect location right between the cities of San José, Heredia, and Alajuela.
Ciudad Cariari, a lifestyle community, is commonly called just Cariari. The community is wonderful and exciting, with an incomparable environment. If you work close to the airport, or in one of the Heredia Free Trade Zones, this is where you'd want to live.
Cariari features convenient and direct access to Highway 1, also called the Pan American Highway.
Residents of Cariari can enjoy a very comfortable lifestyle that includes an 18-hole golf course, tennis, and swimming in the Cariari Golf and Country Club, only blocks from their home.   Also, Ciudad Cariari is only 1 hour from the warm beaches of the Central Pacific coast. Our Cariari real estate agent, Shell Johanson, lives in Cariari himself and is a member of this well-known country club. Shell loves to play golf, an easy way to be introduced to other members of the club.
The Country Club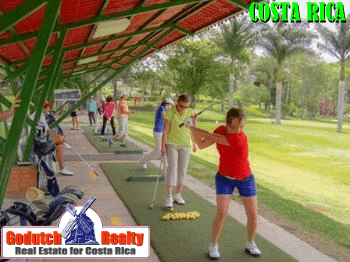 Golf
The Cariari Golf and Country Club organizes the DHL Golf Tournament in March and the Summa Golf Tournament in April every year. Also, the couples' tournament and the Copa Presidente in December. During the whole year, there are several Golf Clinics for juniors, seniors, small children, women's as well as the Mother's Day Tournament.
The club also has a great pro shop for members.
Swimming
The 10-lane Cariari swimming pool is Olympic size, length 50 m (164.042 ft.) by width 25 m (82.021 ft.). The club organizes the Gustavo Yglesias Tournament in March each year.
The Poll sisters used to practice in the Cariari pool in the 1980s. Silvia Poll Ahrens won Costa Rica's first Olympic medal at the 1988 Games. Claudia Maria Poll Ahrens, Silvia's sister, competed in the 200m to 80 m freestyle events is Costa Rica's only gold-medalist. She has won the country's first Olympic gold medals at the 1996 Olympics in the 200-meter freestyle. Claudia is a multiple national record holder in the freestyle events.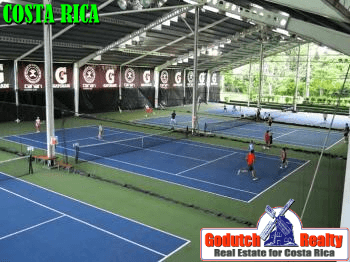 Member's celebrations
The Cariari Country club always organizes Saturday night happenings on Hoyo 19, the 19th hole, as well as on Valentine's Day, Mother's Day, and other important days.
Tennis
The club offers 12 tennis courts, of which seven under-roof. They organize the  Interclub Tournament, a Children's Day Tournament and there is, of course, a tennis school.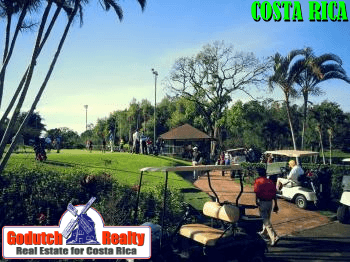 Others
The club also offers a good-sized gym, with weights, kickboxing, and other sports. There is a large room with ping pong and pool tables. The club has a good-sized restaurant and covered terrace and organizes private parties and weddings.
Neighborhoods
In Cariari you will find several developments like Bosques de Doña Rosa, Doña Claudia, and Los Arcos. These neighborhoods hold several hundred custom-built Cariari homes of all sizes and price ranges that will satisfy all of your needs and wants.
Cariari Golf and Country Club characterizes real estate in Cariari and offers and perfectly organized boulevards with manicured mature tropical landscaping in the community.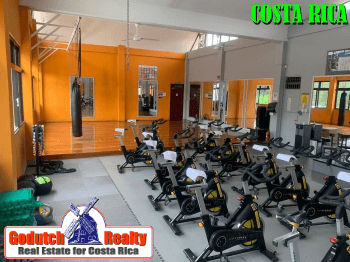 Costa Rica has very few well-planned communities like Ciudad Cariari. Residents enjoy advantages for instance great security, a great location, and the amenities of a great country club: The Cariari Golf and Country Club.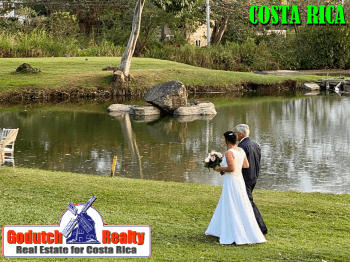 Contact Shell Johanson, our Cariari real estate agent, Shell Johanson, NOW for an appointment to see Cariari properties for sale. Some images were taken from the Cariari Country Club's Facebook page.