Estimated Reading Time: 7 Minutes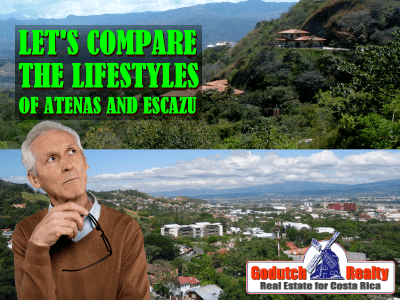 If you plan to move to the Central Valley, you want to know if the Escazu or Atenas lifestyle is for you and your family.
There is a huge difference between living in Atenas and living in Escazu. Those who live in Atenas wouldn't live for anything in the world in Escazu and the other way around.
Escazu is more comparable to living in the suburbs of a city in the United States or Europe, offering a more urban lifestyle. On the other hand, Atenas is much more rural and provides a much more laid-back lifestyle. Even though Atenas is more rural, you'll meet more gringos there than in Escazu, although you might expect otherwise.
Nonetheless, they're only a 40-minute drive away from each other. In other words, those looking for a laid-back lifestyle can live in Atenas but do their shopping in Escazu once a week or so.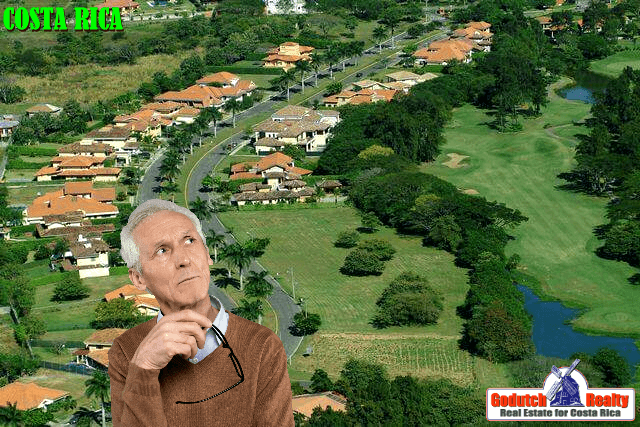 Gringo-style services and Amenities
Until 2,000, more or less, well-to-do Ticos and foreigners traveled to Miami at least once or twice a year for shopping. Some would even keep an apartment in Florida for vacations, doctor's visits, etc. However, those looking for more urban services and amenities are now happy with the Escazu lifestyle.
Costa Rica has now grown up. It is no longer the little Central American country mentioned in movies and adventure books. San Jose used to be a place where real people lived. People that hated the traffic, the busy lifestyle, and the fact that all their neighbors' homes were turning commercial, moved first to Rohrmoser and Pavas. Then they moved even further west to Escazu and Santa Ana. And nowadays to Ciudad Colon and eventually to Atenas.
Socializing
Socializing in Costa Rica is like elsewhere; getting started and getting to know people is hard. For this reason, I wrote a blog about clubs in Costa Rica a few years ago. The foreign crowd in Atenas is more recognizable than Escazu because of the small-town flavor. You'll meet other foreigners who speak your language at the doctor, the lawyer, the restaurants and elsewhere and then it's up to you to introduce yourself and make friends eventually.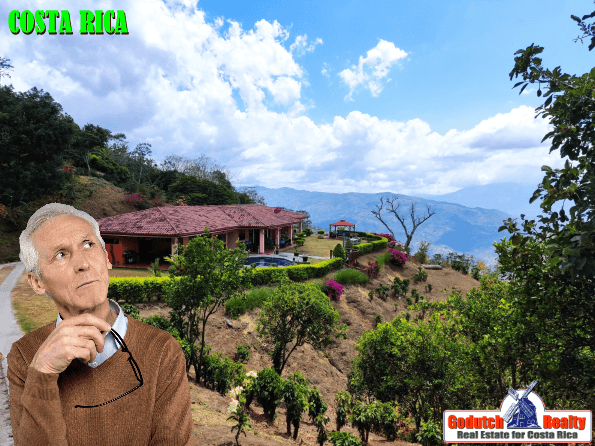 The Atenas lifestyle
In 1995, two French-Canadian real estate developers created a small community in the mountains of Atenas called Vista Atenas. In those days, the Atenas population was 99% Tico. GoDutch Realty was one of the first real estate companies to start selling properties in Atenas, hiring Isa Jones to represent the agency.
Atenas was no more than a tranquil local town that travelers would pass through when going to the beaches on weekends (route 3). The government built Highway 27 in 2010, so there was limited access to the town of Atenas.
After Vista Atenas, the French-Canadian developers split up, and one developed Roca Verde, the other Hacienda Atenas, in 2005. This development coincided with the 2006 real estate boom that suddenly turned Atenas into a desirable retirement community. The town did offer limited shopping options but enough with a local market, a couple of good-sized grocery stores, and other amenities.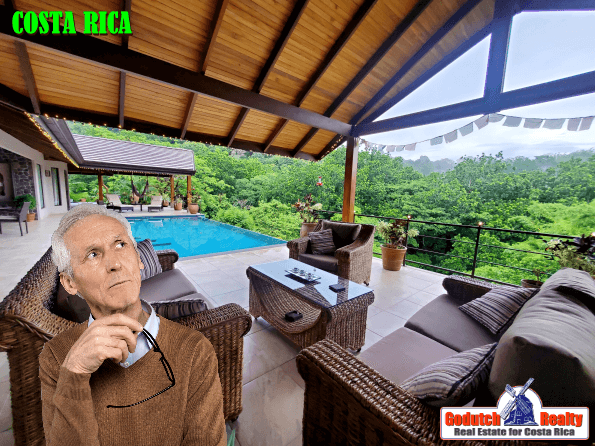 Now, since there are so many foreigners, you'll find restaurants that cater to the foreign crowd with pizza, burgers, seafood, Dutch snacks, and more. The grocery stores have a much more extensive inventory now than before, and you'll find good hardware stores, appliance stores, and more in Atenas. The renowned Annual Atenas Charity Chili Cook-Off is an often occurring expat happening that everyone living in Atenas should join.
It is important to note that Atenas has NOT lost its small-town flavor.
Housing
Residents of Atenas generally look for a more rural setting. Atenas has a very irregular (hilly) topography. Homes in Atenas are typically single-story ranch-style homes in '"gated communities" of a more ecological feel than the ones you'll see in Escazu. Because of the low density, many properties in Atenas are more than an acre and have a flat part, a one-story house, and a pool with valley views.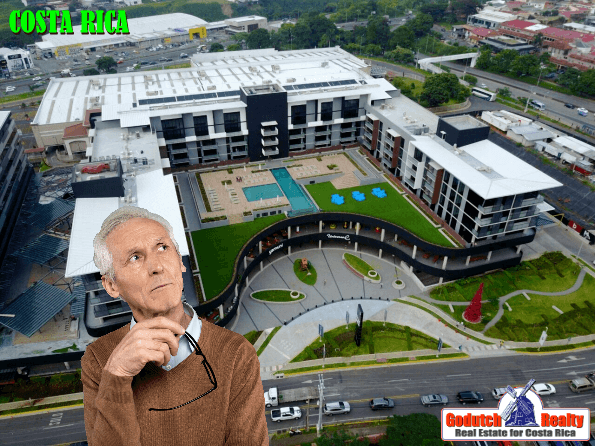 Escazu lifestyle
In the 1980s, when I moved to Escazu, most foreigners wanted to live in Escazu for the nice weather and the easy-going lifestyle. In those days, you'd find horses and cows in the streets of Escazu.
40 Years later, Escazu has many 10-story condominiums, the great Multiplaza shopping mall, the CIMA hospital, and hundreds of stores, restaurants, and bars. Although Escazu used to cater to the foreign upper class, now you'll find as many Costa Ricans as expats from North America, South America, and Europe.
The growth of Escazu and Santa Ana (right next door) in the '90s and the beginning of 2,000  have turned them almost into one big city. This is not much different from any small town in the US.
Housing
Although you will find single-family homes in Escazu and Santa Ana, most were built around the 1980s. New construction is all 2-story townhouses in gated communities or condos in buildings up to 10 stores. Most of these communities offer amenities such as a pool, a gym, and sometimes a tennis court. However, that doesn't mean that Escazu and Santa Ana don't have their share of luxury homes, mansions, estates, and high-end penthouses in a 3-story building.
Residents of Escazu generally look for a more urban Escazu lifestyle with a house they can lock up and leave and share amenities with their neighbors without caring for them. Many also want to be close to a hospital, shopping and wining and dining.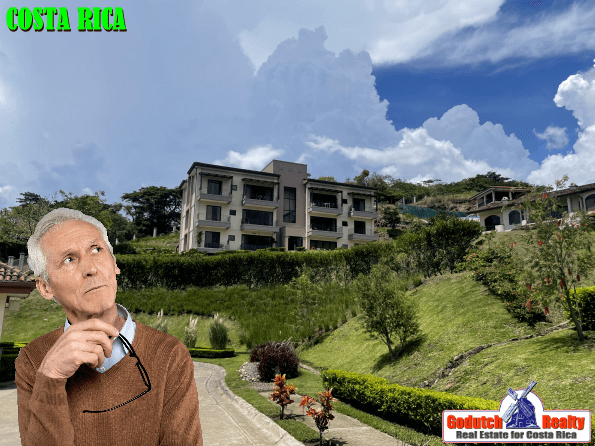 The Weather
The weather in Escazu and Santa Ana is like the eternal spring. Escazu is a couple of degrees cooler than Santa Ana, between 70 – 80ºF, depending on the altitude, and 80 – 90ºF in Santa Ana. The temperatures in Santa Ana are similar to the ones in Atenas.
There is much less rainfall in Escazu during the rainy season than you'll find in cities like Heredia, Moravia, Guadalupe, Curridabat, and Cartago. Likewise, Santa Ana and Atenas have even less rain than Escazu.
GoDutch Realty covers most of the west side of the Central Valley. We can assist you in finding the right area for you, depending on your lifestyle.
Contact us now for more information on the purchase or sale of Atenas or Escazu real estate.
Used in images: Senior man photo created by freepik – www.freepik.com