Estimated Reading Time: 5 Minutes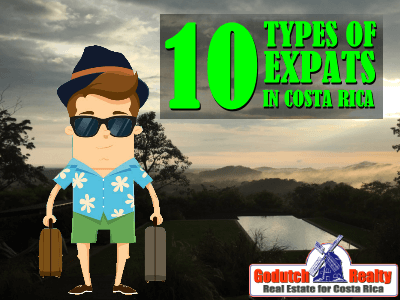 Which type of expats in Costa Rica do you belong to?
I saw an interesting survey about types of expats worldwide on InterNations. In 2018, Costa Rica scored # 7 on the best expat destinations. That's pretty awesome if you see that we're #7 out of 68 countries.
Of course, we all want to see what's going to happen in 2019, with all the new taxes they're going to hit us with.
Even more fun is to find out which type of expat you are. Often, expats in Costa Rica moved here for one reason and ended up staying for a totally different reason.
I have always said that all expats in Costa Rica, must all be a little crazy for liking it so much here. I count myself as one of those. Of course, there are always expats In Costa Rica that don't fit in any group.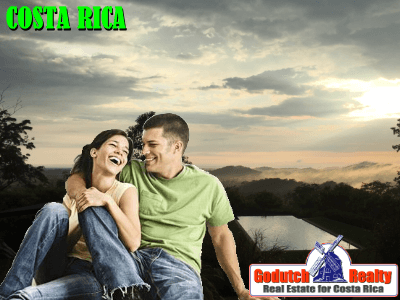 Let's find out which group you fit if any:
1. Love for a Person
You fell in love with someone living in Costa Rica. So you want to live in the same place. If the person you fell in love with is a Costa Rican, you might have a cultural problem. But as long as you both have the sense to work hard for mutual love, it can work.
This type of expats in Costa Rica can be the happiest type, as long as the love lasts.
2. Love for the Country
If you fell in love with the beauty of the country, you're one of many. I find that often, the beauty wears out and becomes forgotten.
I even know expats in Costa Rica who moved here for the beautiful country and never go anywhere.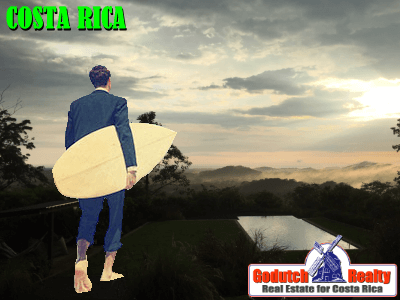 3. Love for the Beaches
Getting a tan, surfing and drinking piña coladas on the beach only lasts so long. For most. I do know expats in Costa Rica who moved here for the love for the beaches, fell in love with another surfer. Then they decided to have several little beach bums.
Those are expats who have moved from a #3 position to a #1 position.
4. Recruited by a Company
Often, moving for a job in another country can be quite difficult. Unless you speak the language, know the culture and like the food.
Usually, those recruited by a company don't last very long as an expat in Costa Rica. Unless they move over into another group.
5. The Spouse of #4
Being a spouse of an expat recruited by a company is often the less successful way of being an expat. Unless you're open to enjoy the adventure and willing to make yourself useful.
6. The Retiree
Oh yes, this is the one that sits by the pool all day and can drink piña coladas without anyone complaining about it.
But, it's the one who needs to work hardest at adjusting, due to age.
7. The Business Person
Often there is another reason to start a business in Costa Rica than just wanting to start one. Why not in Ghana, Azerbaijan or Seychelles? BUT, I know there are quite a few expats in Costa Rica who came here to start a business.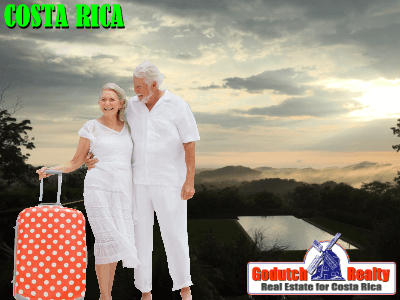 8. Embassy or International Organization
There are 38 embassies in Costa Rica (in 2019) and an extensive assortment of International Organizations, Associations, and Institutions. If you belong to this group, your adventure in Costa Rica won't last very long, but we hope you'll enjoy it nonetheless.
9. (Ex)Student
Although obtaining residency for a student to stay as a resident is getting more difficult, I know there are thousands of you out there. They often are illegal tourists for years, this is probably one of the happiest groups who can live on rice and beans the easiest.
10. Adventurer
In my opinion, all expats are adventurers. If they weren't they wouldn't accept a job with a foreign company, an embassy, marry a Tico(a). On the other hand, there are many who are the adventurous type and have traveled half the world and decided to become an expat in Costa Rica.
Leave your comments at the end of this blog or in social media. Be a happy expat and don't complain too much. If you'll looking to buy or rent property, contact us. Enjoy life in Costa Rica, Pura Vida!
The grammar of the Spanish version of this blog was checked and corrected by Wagner Freer of Spanish School for Residents and Expats. We strongly recommend this language school as your best choice to learn Spanish, click here to contact them. 

---
If you like this blog, subscribe to my newsletter by clicking the banner below.

I DO want to remind our readers that we appreciate any referrals you can send us. Also, when talking about your home in Costa Rica, please remember the GoDutch Realty agents. We appreciate it.