Estimated Reading Time: 4 Minutes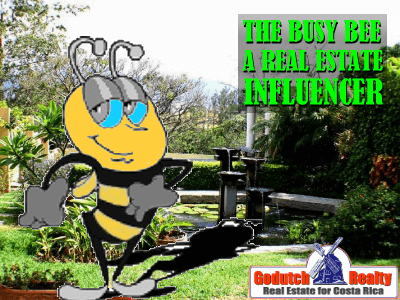 We have a busy bee in Cariari! Being a real estate agent in Cariari is never an easy job, but it's fun most of the time.
There are twists and turns in every deal. Patience and nerves are always on edge. It means putting up with a lot of things from buyers as well as sellers, without the other party finding out about it. It's all part of a great job.
But there's one thing that I wish I could do something about. I'm going to call it the 'Busy Bee'. We all know this person because we all have one near. It is usually a family member, a friend, or a neighbor who thinks he/she is a fountain of knowledge and loves to share his/her opinions. Never short for words, that's for sure.
This 'Busy Bee' is very good at screwing up real estate deals.
Let's say Juana is *selling* her home, the 'Busy-Bee' would automatically tell her something like this: "You're selling it for WHAT? $250K? Are you crazy? This house is easily worth $300K. Why are you giving it away?"
If Juana is *buying* this same property on the golf course, then the  'Busy Bee' would be saying, "You're WHAT? $250K? You're kidding me, right? This house is not worth $200K. Why are you doing this to yourself?'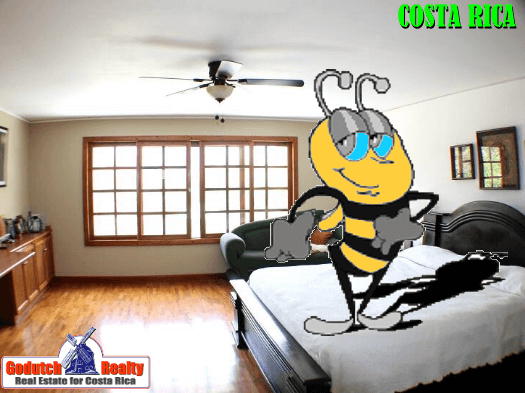 No Knowledge
The truth is that the 'Busy-Bee' doesn't know anything about the prices of Costa Rica real estate, the status of the market, or comparable properties in the neighborhood. The 'Busy Bee' has an opinion without having any knowledge. The 'Busy Bee' tries to influence the decision to buy or sell a lot more difficult than needed. Especially if there is a knowledgeable realtor like me involved.
Rejected Offers
I've seen sellers not accepting very reasonable offers on their properties. They reason that they should not lower the price of their home one single dollar, because the Busy Bee told them they're already giving the house away.
Much later, they often realize, that the house has been sitting unsold for a long time on the market. Then they understand that the 'Busy-Bee' did them a disservice.
Small Market
You need to be extremely careful wasting a perfectly sound offer in a small niche market like Cariari and Los Arcos. Most buy property here because they like to be close to the golf course of the Cariari Country Club.
I have also seen buyers who love a Cariari home they see and it suits them to a tee. Yet they make the offer too low because the 'Busy Bee' told them it was overpriced. Too late, they see the home being snapped up by a better informed and happy buyer.
I have been in your shoes, and understand you're making one of the largest purchases or sales of your life. Buying or selling for the right price is extremely difficult and a big decision. In most cases, you get edgy or skittish even. It is all very understandable and that is a great reason to use an experienced real estate agent like me.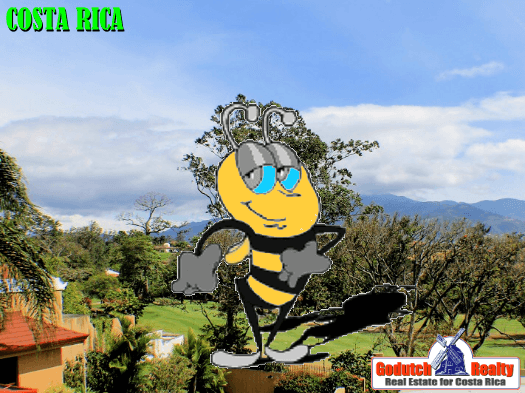 Listen to a Pro
No matter if you are selling or buying real estate in Costa Rica, make sure you get a knowledgeable and professional second opinion before you make a decision. Get a professional appraiser or a home inspector involved. But PLEASE don't listen to the 'Busy Bee'. Thank you.
---
If you like this blog, subscribe to my newsletter by clicking the banner below.

I DO want to remind our readers that we appreciate any referrals you can send us. Also, please remember the GoDutch Realty agents when you talk about your home in Costa Rica, we appreciate it.