Estimated Reading Time: 5 Minutes
Life has become extremely expensive, but there are ways to save money. The pandemic led to high inflation. As a result, you might want to start thinking of how to save money to have enough available balance at the end of the month.
The cost of living has gone up in Costa Rica, as elsewhere. Nonetheless, changing a few habits and getting your financial situation back on track is easy. Moving back home won't do it for you; living there is probably much more expensive than here.
So how to keep financial discipline today? Is it impossible, or is it just a matter of a few steps?
This article will go through some of the best ways to save money and enjoy living in Costa Rica even more.
Habit #1 – Don't spend money on status
Luxury brands never have a discount, and in Costa Rica, they're extra expensive due to the import tax. You have to realize that in Costa Rica, spending your money on status is much less important than elsewhere. But if you're looking for quality items that will stand the test of time and are worth their price tag, it's probably cheaper to fly to Florida and shop over there. But you can economize by listening to the money influencers — buy things because you want them, not just because they cost a fortune. It's undoubtedly among the intelligent ways to save money!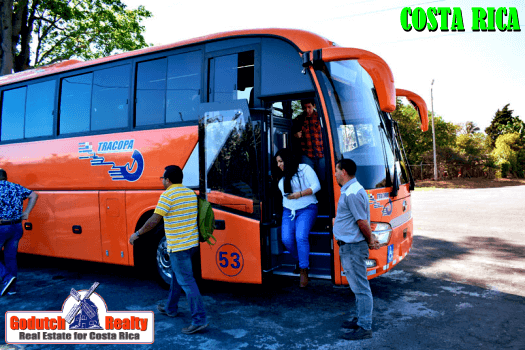 Habit #2 – Save money on energy bills
You can take a valuable step to protect the environment by working and living responsibly. Not only by changing your light bulbs but also by switching to energy-saving appliances. With the help of maintenance procedures, you can extend their lifespan and increase efficiency in the long run. And saving money on bills means you'll have more money for other things! Learn more about saving energy in your home from this ICE energy-saving guide, which you can translate on https://www.deepl.com
Habit #3 – Start using budgeting apps
Automatic tracking is a powerful way to get on-the-go visibility into your expenses and spending. Today's generation records everything about them — their heart rate, steps, location, and brain activity. A budgeting app that automatically tracks purchases gives you access to helpful information about your financial habits at any hour of the day. The correct data makes it easier to change behavior to achieve savings goals.
Habit #4 – Optimise cryptocurrencies
People buy Dogecoin and other cryptocurrencies for investment purposes, but you can also save money by utilizing crypto. How? It's easy, and crypto makes international transactions cheaper. On top of that, you can buy things and earn loyalty points that you can later use.
Habit #5 – Start using public transport
The cost of driving in the big city is outrageous. Car maintenance, fuel costs, tills, and heavy traffic make driving impossible in cities. So how can you get around? There are a few options: public transport is the most affordable way: travel by bus. Although this often takes up more time than it's worth. Then there are Uber and Didi taxis — they're quick and convenient; just download their app on your phone.
Habit #6 – Look for business incentives
If you have no chance to save money by cutting your spending, then why don't you consider some business ideas for making more money? Taking care of business might solve many financial problems. You will not only make more than you spend but also have much less time to think about useless purchases.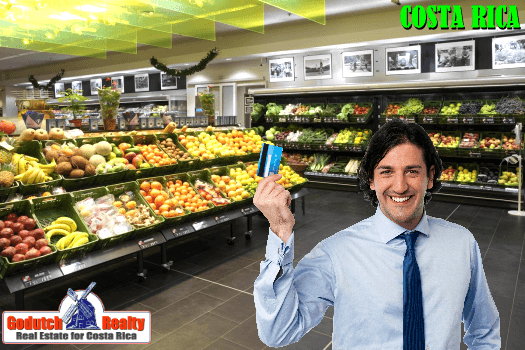 Habit #7 Shop during discounts
When you're stocking up on groceries, make sure to sign up for a supermarket or loyalty scheme. This can offer points towards future purchases or vouchers and deals. And don't forget to check the store's special offers page — there may be significant savings made by shopping at a specific time or picking up a particular item. On top of that, Black Friday is a great way to save hefty sums on big purchases, like TVs and other electric appliances.
Habit #8 – Have a cashback credit card
Credit card reward points are a great way to score some bonus cash — but not all credit cards are optimized for the best value. Ask your banker about the miles or point you will receive for every dollar or colon spent on your credit card. Consideration should go into rewards rates, annual fees, signup bonuses, customer service ratings, and overall flexibility regarding redemption options.
Habit #9 – Revise your subscriptions
Most of us are subscribed to most of the services we use, which is why our inboxes, social media feeds, and news feeds seem so cluttered. But not all subscriptions are equally helpful — some might cost you money, and others are a waste of time. Take a hard look at every subscription you currently have. Are they adding value to your life? If not, then consider unsubscribing.
Summary
Usually, cutting costs means that you'll have to give up on things you love. But when it comes down to it, much of the stuff we spend regularly is unnecessary. And by eliminating these unnecessary costs from our lives, we can live a more fulfilling, meaningful life and save money.