Estimated Reading Time: 5 Minutes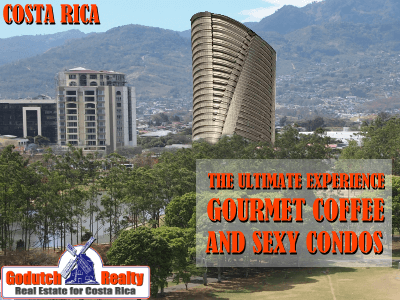 Costa Rican coffee and sexy condos in Costa Rica have a lot in common. They can both give you the ultimate experience. Both are for gourmets, connoisseurs, those who have higher standards than average. I remember very well my first cup of coffee in Costa Rica, it was totally horrible.
Café con leche in Spanish, coffee with milk or white coffee in English, was much too white and awful. It was milk with coffee; my stomach still hurts when I think of it. But that was 30 years ago the way the Ticos would drink their coffee and we had to get used to it.
Europeans and mostly us Dutch grow up drinking coffee, much more than the North Americans ever did. But we grow up with a mix or blend of different types of coffee and not with Arabica coffee only. For many years, Costa Rica had a protection stop on coffee imports.
Costa Rican export coffee
At the time, there were really only 2 brands of coffee. Café Rey, which was the strongest Costa Rican coffee on the market, was roasted with sugar, strong as hell and a bit sweet. But doable because the locals would serve a little bit of this coffee with a lot of milk.
The 2nd brand was café Volio, not as strong and with just a tiny bit of milk, it tasted like coffee. Either way, after a while you would get used to it and think you were really drinking coffee.
Costa Rica was exporting its best quality coffee in bulk and just like in most countries, the good stuff gets exported and the locals get stiffed with the leftovers. Years later, Steve Aronson, invented café Britt, the first export quality coffee in Costa Rica sold in 1 pound bags. Now, you have many incredible options to purchase gourmet coffee online, like La Colombe.
Sexy condos
Mr. Aronson has shown that he is an ace at marketing. He suddenly turned a simple Costa Rican coffee into an internationally marketed gourmet coffee and did an incredible job.
Therefore, there is nothing wrong with advertising sexy condos and designer condos.  Of course, the condos we sell at GoDutch Realty are more elegant, extremely chic, very sexy and more vibrant than the condos any of my competitors sell. It is all a matter of presenting your product right.
At GoDutch Realty. we offer the sexiest condos in town, contact us for more information.
Exotic coffee
Café Britt started a new era in the Costarican coffee business and they have done very well. Learn much more about Costa Rican coffee in this infographic that www.homegrounds.co allowed us to use: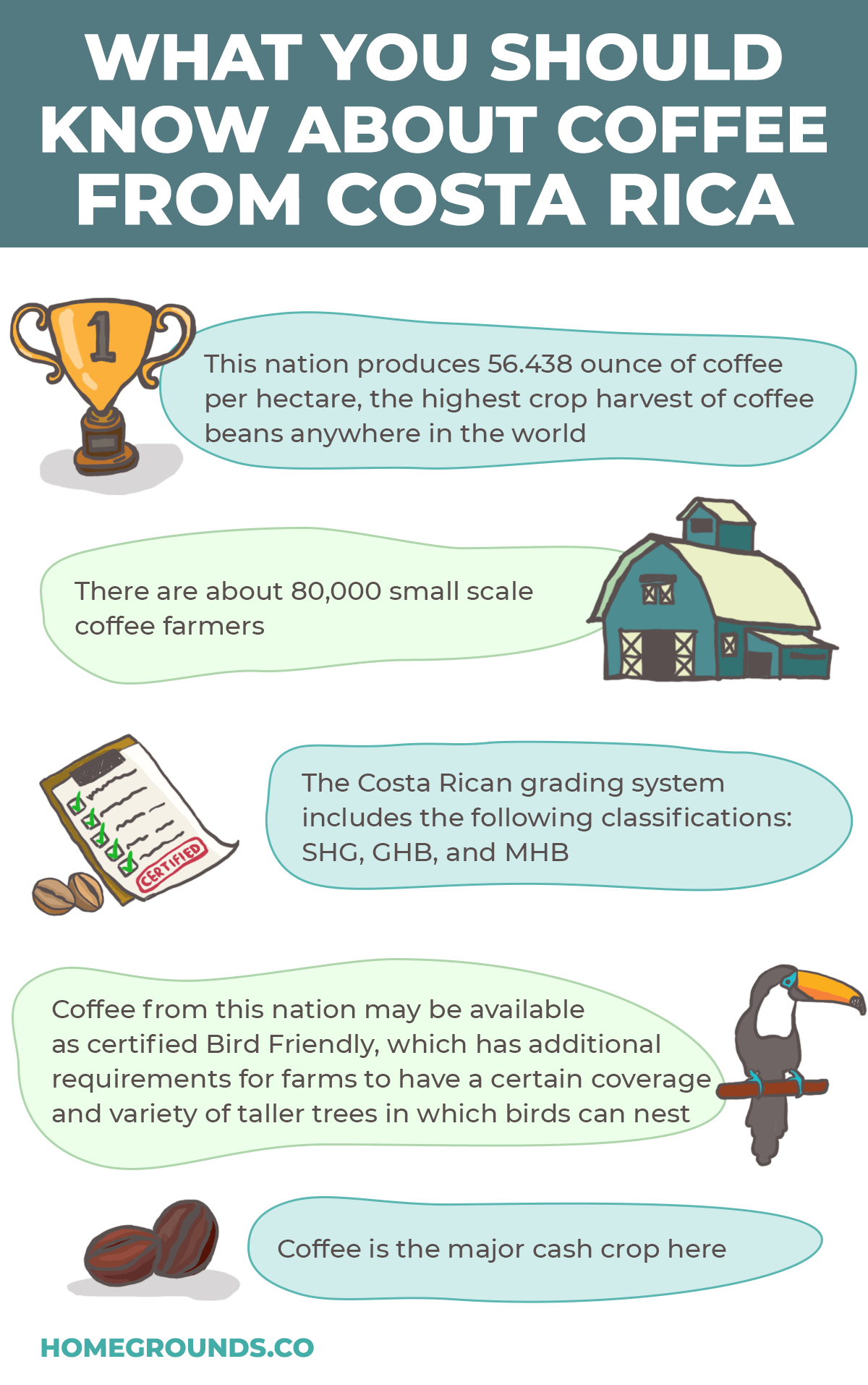 The ultimate experience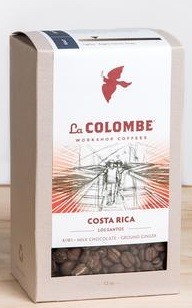 I must say, being a born gourmet coffee drinker, Costa Rican coffee has come a long way in the last 30 years. It is time the Costa Rica real estate business gets some innovation. I cannot call myself a sexy real estate agent, nor can any of our agents.
So when you shop for coffee, buy Costa Rica gourmet coffee. When you shop for Costa Rica real estate, buy the ultimate experience. Buy from GoDutch Realty.
Ask any of our clients or read their testimonials and contact us to see Costa Rica real estate.
---
If you like this blog, subscribe to my newsletter by clicking the banner below.

I DO want to remind our readers that we appreciate any referrals you can send us. Please remember the GoDutch Realty agents when you talk about your home in Costa Rica, we appreciate it.