Now, let's talk about being a homeowner first. When comparing with homeownership in North America, it is, perhaps, the largest single savings experienced.
The cost of being a homeowner by comparison to the States is much cheaper in Costa Rica. It depends on what you buy and where you buy. Remember, the real estate saying, "location, location, location" applies here as well.
Let's use our own house in Costa Rica as an example. We bought a large three-bedroom modern home, which was built in 2008. We completely renovated it to North American standards. It's situated on one acre with a free-standing guest house and a security entrance.
This home cost us about 55-65% less than a comparable home in California. Even after plummeting prices resulting from the Great Recession of 2008, that makes the cost of being a homeowner in Costa Rica even more interesting.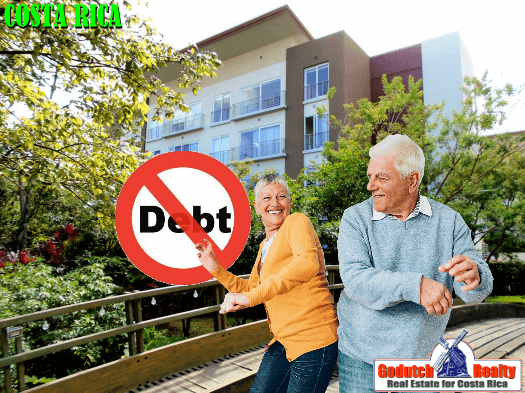 No Mortgage
If you want to own a home in Costa Rica, you are likely to buy it outright. Not having a mortgage, monthly payment, and interest to pay, eliminates a large monthly expense. Bank-financed mortgages for non-residents in Costa Rica are a rarity. Also, they are expensive with double-digit interest rates.
Buying a lot and building a house to your dream home standards can be a lot of work and many hassles. Nonetheless, it can also produce big savings. Constructing can reduce the cost of the property and permits and the greatly reduced labor cost of building it.
Insurance
Costa Rica opened up competition in the insurance arena to go head-to-head with its government-owned insurance provider I.N.S.
Homeowner insurance is less expensive here. There is an additional saving as there is no need to buy liability coverage. That's because it is unavailable. Home injury liability lawsuits are rare or non-existent.
A cost-saving benefit of the comprehensive I.N.S. homeowner policy it's three one-way taxi trips of up to 40 kilometers per policy year to the airport. For us, this means an "up to $120 annual value" and money that stays in our pocket.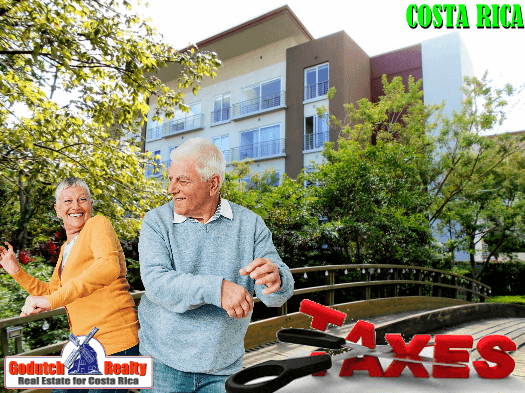 Real Estate Tax in Costa Rica
For the majority of folks in North America, the real estate tax is a major consideration and a significant expense, especially for homeowners.
In Costa Rica, property taxes are just not a big concern. Using California for comparison, property taxes are about one-fifth or less the cost of a comparable property. This doesn't mean a property of the equivalent assessed value though. In Costa Rica, the property tax is 0.25% of the registered value.
Even when the relatively new corporation tax of about $280 (in 2020) is added on. Property buyers often us corporations here as a hedge against legal liability.
Like Europe, Costa Rica has a value-added tax on almost everything. So everything that has to do with buying furniture, appliances, and home decoration carries a 13% VAT.
The Author
Ticonuevo, the author of this blog, is a US expat who has moved to Costa Rica. He and his wife and used the services of GoDutch Realty to purchase a property in Costa Rica. In his blogs, Ticonuevo describes his own experiences of taking the step of moving to Costa Rica and getting a new life started.