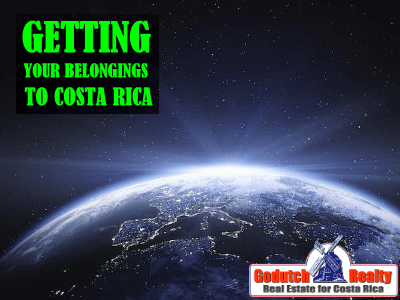 How easy do you think it is getting your belongings to Costa Rica?
Moving everything you own after all of the garage sales and donations are completed can still be tricky. Especially, if you:
1) Plan to rent in Costa Rica before you decide to make it permanent your home; and
2) Live on the West Coast. Let me explain.
At first, I thought we could save a bundle. The plan was to rent a storage unit and packing everything we owned into it until we were ready to have it shipped to Costa Rica. Unfortunately, for those doing due diligence, there is very little detailed info on that.
The reality is movers are bonded. In order for them in getting your belongings to Costa Rica and through customs, thus fulfilling their bond, they must certify a few things first. The need to show that your load contains no illegal, banned or prohibited items including illicit drugs, petroleum or petroleum distillates, living plants, automatic weapons, explosives…you get the idea.
You can get a complete list of prohibited items online or from your mover.
This means that they must personally pack all of it and record the contents of each box and each piece of furniture. If I would have packed it and stored it away, the shipper would have had to pull it all out of storage, unpack it, record and repack it.
These would have been inconvenient and expensive extra steps and would have ultimately cost us much more, even if we could have found a mover who would have agreed to do it.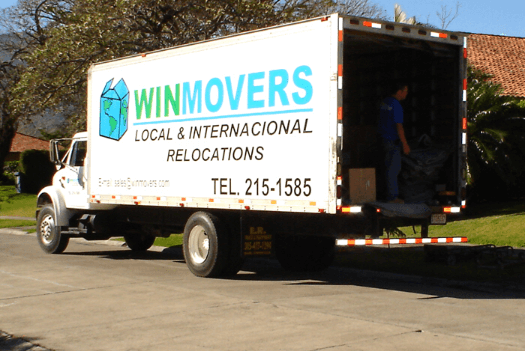 A few things to know
1) Professionals
These international movers are professionals. They've done it before and will record it and pack it properly to get it to Costa Rica with the best chance of it arriving undamaged.
2) Some are better
While they are professionals, all international movers are not the same. Some do a better job than others and some may only see your move merely as a series of dollar signs. Use a mover who comes recommended by someone or some organization you trust.
3) Customs Broker
Find a mover who is also a customs broker. This is very, very important. You can save thousands of dollars in the process. That's because a combined mover-customs broker will have two packing lists with differing values for the same items in your container:
one for insurance replacement value for the trip
and another for customs duty value at entry.
I know of one family that used a mover and then a separate broker at the Port of Limon for getting their possessions through customs. The mover and broker weren't in synch and they wound up paying 3 to 4 times more in duty (many, many additional thousands of dollars) than what they would have paid if the mover and broker were the same entity.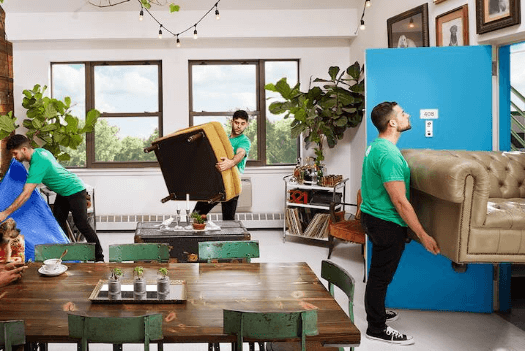 4) What is used?
Make certain as much of what you move down here is "used." According to Costa Rican customs, that means older than six months. Buy big-ticket items that you know or, at least, think you'll need in Costa Rica before you leave. They will probably be cheaper to purchase in North America, anyway. Make certain that your valuable items don't get packed in their original box. Original boxes shout "new" to customs inspectors.
5) Inventory List
When getting your belongings to Costa Rica, make your own inventory list. This list should include the dimensions of all of your furniture and appliances. You will probably need to have these dimensions when you are trying to estimate whether the Costa Rican house of your dreams can hold everything you have stuffed into the container or whether you'll have to get creative, plan a room addition or have another garage sale as soon as everything arrives. Having your own list also gives you a reference when you are moving in or if you have problems with the mover, insurance company or Costa Rican customs in the duty inspection process.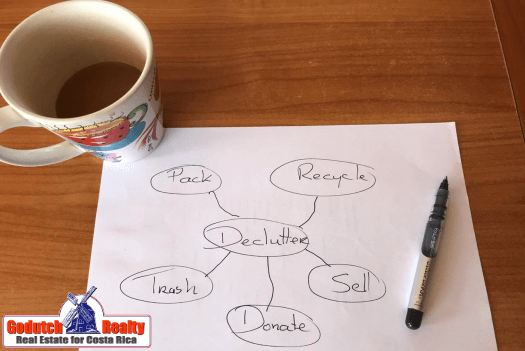 Get moving quotes
You folks on the East Coast are fortunate. I found that most of the mover-brokers bringing containers of possessions from North America have some kind of presence on the East Coast. They either have their own offices or some type of a North American affiliation. Getting, at least, two quotes to compare should be relatively easy for you.
It's also really easy to get your mover or affiliate to quote you on storage until you have found that home of your dreams. Once you have, you can give green light to the shipment of your most-prized possessions to Costa Rica.
So here, I am speaking mostly to West Coasters. Your shipment has almost twice as far to go as most originating on the East Coast. In our case, I was finally able to get two quotes for packing, monthly storage, container packing, shipment and customs services (specific customs duties and insurance, probably by Lloyds of London, were not be included). One quotation was almost double the other. I did my due diligence by investigating the two companies and, eventually, went with the least expensive quote.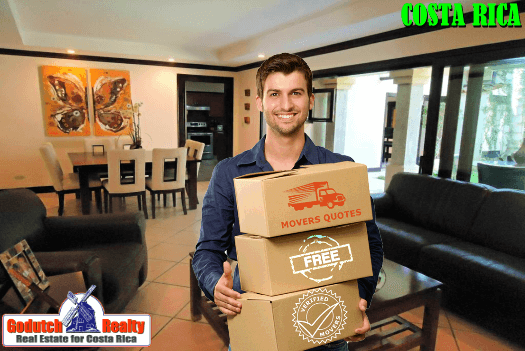 2 Choices
You may have two choices for storage before getting your belongings to Costa Rica:
1) pack it all into a container and ship directly Costa Rica. Then it can be stored here until you have a permanent residence; or
2) pack it into a moving van, unload and store it at your mover's warehouse. At a later date, you tell them to put it in a container and send it to Costa Rica.
Number 1) will be cheaper in the short run. But number 2) is safer in that it will give you more flexibility should you decide Costa Rica is not for you. You won't have the hassle and expense of shipping everything back.
I certainly hope this blog gives you a hand in getting your belongings to Costa Rica without too much hassle.
The Author
The author of this blog, Ticonuevo, is a US expat who moved to Costa Rica and used the services of GoDutch Realty to purchase a property in Costa Rica. In his blogs, Ticonuevo describes his own experiences of taking the step of moving to Costa Rica and getting a new life started.
---
If you like this blog, connect with me on Google+ or subscribe to my newsletter by clicking the banner below.

I DO want to remind our readers that we appreciate any referrals you can send us. Also, when talking about your home in Costa Rica, please remember the GoDutch Realty agents. We appreciate it.