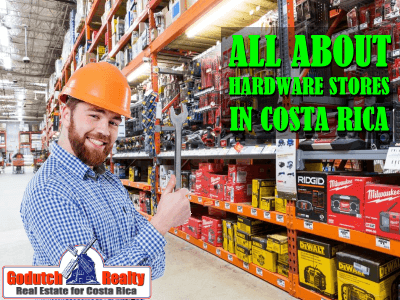 Let me tell you all about hardware stores in Costa Rica or ferreterías in Spanish.
For your shopping pleasure in addition to supermarkets, mini-supers, ferias, central markets, carnicerías, and librerías, in towns of any considerable size, generally included are ferreterías or hardware stores, the standard Ropa Americana store (new and used clothing), jewelry repair, paint store(s), appliance stores, pet shops and veterinarians, pharmacies, beauticians, a co-op agricultural supply, and a plastics store or two plus restaurants, ice cream shops and other offerings.
If you would be looking for some quality tools like rotary tools, where would you go? It sounds like a simple plan, but I promise it's not. If you know exactly what you need, you can just go online, check for comparisons such as https://besttoolreview.net/dremel-4000-vs-4200/ and you order online.
However, Costa Ricans are an enterprising group when it comes to making a living. I have seen a shop specializing in nothing but cleaning products. But I also saw a popular shop in another nearby city specializing in repairing non-computer electronics that sell kitchen utensils and commercial-size spindles of thread. Anything that can be sold to make a profit, however incongruous, is apt to be offered inside almost any merchant's door.
Many places to go
This leads me to my next two observations mostly for my male readers. When you are starting fresh on a purchasing search for just about anything, expect it to take longer than you have allowed. Don't expect logic to necessarily enter into your shopping experience. Chances are the first place you stop won't have all, or maybe any, of the items on your list. If you are in a paint store, you'll find your paint. But don't expect to find all, or maybe even any, of the painting accessories on your list.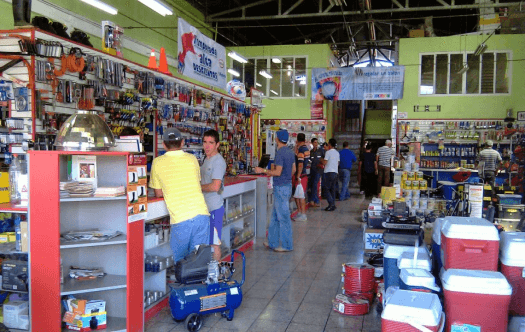 In addition to three paint stores, I have six hardware stores in my small town and most also sell paint. It took trips to all six ferreterías in order to find three of the six items on my shopping list. I had to travel elsewhere to finally check off everything I had set out to purchase.
In your local hardware or paint store, for instance, you don't just walk in and grab what you need. And then just go through the checkout or pay your clerk and leave. Costa Rica has its private businesses and industry heavily involved in support of a "full employment" social mentality. The excuse used is "most of the small items that could find their way into someone's pocket are located behind the counter or in the back behind a wall."
So, take a number and wait for the next one of the many employees to call your number. Be prepared to show the clerk the used item you've come to replace or be ready to describe what you need to purchase. And, don't be surprised if they don't have your item or even something close to it as a substitute. I guess that's why we have six ferreterías in my small town.
The Caja
Typically, what comes next is the clerk will total your order and send you to the "caja" (literally "the box") to pay for your order. Once paid, you'll return with your receipt to the clerk, who is likely to stamp your receipt and give you your order.
Sometimes, there is an interim stop where another person will physically inspect your order to compare it against what is on the receipt before stamping it and sending you on your way. And, sometimes there is a "security" person to check your items on the way out. He will probably stamp your receipt again. This country is addicted to stamps and I wish that I had the stamp franchise here.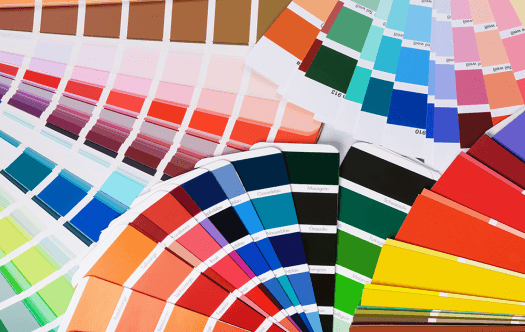 The Parking
There's always a security guard or two watching your car or there to help you back out into traffic. So, they have employed three, four, or even five people where a Home Depot or Lowes has employed one (or none if you use "self-checkout"). It's your way of helping to pay to keep Costa Rican's off of the welfare system, a social safety net, which in fact, doesn't actually exist in this country.
The Exception
One exception to this standard is "EPA" located in Escazu. Styled after a Home Depot or Lowes hardware stores; EPA has plenty of employees, who may or may not be available to assist you. Just like back in the States. You are pretty much on your own in the store. But the ample supply and variety of merchandise are there in the aisle to touch and feel.
The checkout is the same except for the additional security person at the door to check your order. And then, of course, the always-present security guards to watch your car.
Reflecting back on it, there is something to be said for the personal service you receive at the local ferretería over a big-box store like EPA.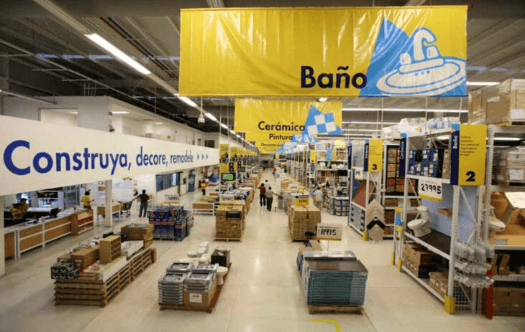 Hybrid Ferreterías
There are a couple of hybrid hardware stores that are a nice cross between the local store and the big-box style:
Constru Plaza located between Escazu and Santa Ana
and the Rojas y Monge chain
There, you'll find nice personal service and access to actually seeing the selection available before you buy. However, no matter where you shop, just allow for it to take longer than it did back home. Get ready to work harder and drive farther to locate what you are after. And be prepared to substitute or make do with something other than the perfect solution.
The Author
The author of this blog, Ticonuevo, is a US expat who moved to Costa Rica. Ticonuevo used the services of GoDutch Realty to purchase a property in Costa Rica. In his blogs, Ticonuevo describes his own experiences of taking the step of moving to Costa Rica and getting a new life started.
---
If you like this blog, subscribe to my newsletter by clicking the banner below.

I DO want to remind our readers that we appreciate any referrals you can send us. Also, when talking about your home in Costa Rica, please remember the GoDutch Realty agents. We appreciate it.