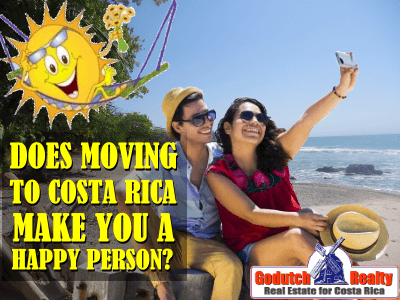 Do you want to be a happy person? Maybe moving to Costa Rica will make you a happy person?
There are quite some people who think that moving to Costa Rica will make them a happy person. But that is not always true. It's not something that goes automatically.
Many people who are thinking of moving to Costa Rica use the Costa Rica Forums to find information. There are some really nice Costa Rica forums where people try to help each other.
Other forums have active members who should have never moved to Costa Rica or should just be sent back to where they came from. Some can just not be a happy person in Costa Rica, no matter what.
They do not deserve to live in a great country like Costa Rica because they are angry people, they are negative about everything and are not there to help others but to complain and be nasty. I guess because they haven't figured out how to be a happy person in Costa Rica or they're just ignorant.
One forum, in particular, CostaRicaLiving, is a forum where a couple of thousand Costa Rica expats and future Costa Rica expats hang out. Most users on that forum are just lurking, which means follow but not participate.
They do not participate because they don't want to but because they are afraid. They are afraid of the jerks, as Brooke Bishop calls those people, that hold the CostaRicaLiving forum and some others hostage.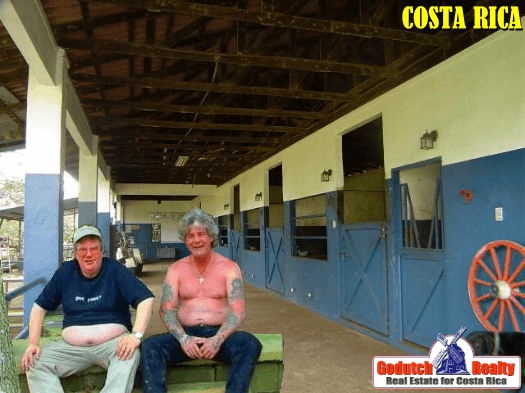 Nasty people
Some people are just born nasty and moving to Costa Rica will never change that. You will find negative people like that on quite a few Costa Rica forums and I have seen a lot of nice people scared away from moving somewhere just because they think everybody on the forum is a jerk. And that's why most people lurk and do not participate.
Request on the forum
Rudy Matthews, our Costa Rica Home Specialist, has been following CostaRicaLiving for years because a real estate agent should look at all the options to find clients without being obnoxious about it. This week, a future Costa Rica expat posted a request and Rudy sent the request to our Grecia real estate agent, Brooke Bishop. Let me show you the email conversation and you can judge for yourself:
Posted by Robert: I am wanting a two or three bedroom unfurnished to rent in Grecia. Prefer within one mile of the city center.
Brooke's answer on private email: Hi, What price range are you looking for?
Robert: Does it matter? But you ask a typical real estate salesman, or better, used car salesman question.
Brooke: Wow, Yes, it does matter; I have a furnished house in downtown Grecia available for $1000 a month.
Robert: It really doesn't matter to me as I have as much respect for a real estate salesman as I do a cab driver pimping for his sister. You are non-essential persons in my opinion.
Interesting dialog
I can only imagine that the $1,000 was way over Robert's budget to rent a house and Brooke offering him such a high-end home to rent just made him mad because he can't afford it. This is where Brooke smartly decided to just let it go. You can't turn a poor person into a happy person in Costa Rica if his budget doesn't allow for it.
This interesting dialog is just one of many that happen on those forums. I have tried to help people with information on that same forum without advertising our business and was blocked by the moderators, so I don't even follow that forum anymore. Of course, there are people who bluntly use these forums to advertise their services, but who wants to advertise a business to angry people anyway?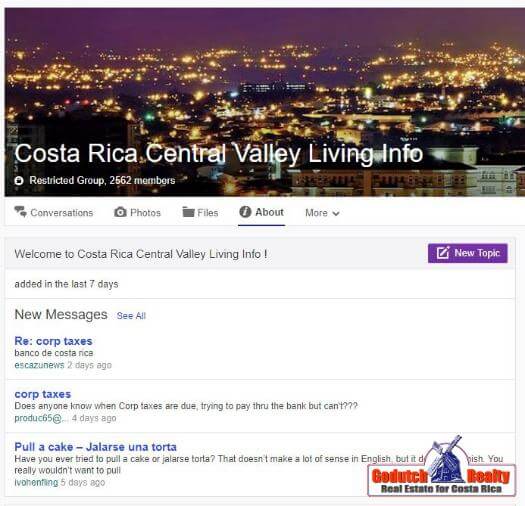 I recommend
There is one particular forum that is well moderated and you won't find as many ignorant people there.
The GoDutch Realty agents will try to find the answer for you if you buy or rent from us. We only ask you to be a happy person in Costa Rica. But if you are a jerk, please contact our competition.
We will tell you about the good and the bad, just read our blogs, and you will be able to find out if Costa Rica can be your paradise or your hell.
Costa Rica is the happiest country on the planet and we would like to keep it that way. If you agree with me and want to be a happy person in Costa Rica, read this incredibly well written and a heartfelt love letter in the Huffington Post.
My message is, lurk on the Costa Rica forums as much as you can put up with it. Get the information you need and run. If you can't find the info there, come to our Costa Rica real estate website or contact us.
Feel free to leave your comments on this blog.
---
If you like this blog, connect with me on Google+ or subscribe to my newsletter by clicking the banner below.

I DO want to remind our readers that we appreciate any referrals you can send us. Please remember the GoDutch Realty agents when you talk about your home in Costa Rica, we appreciate it.