Estimated Reading Time: 6 Minutes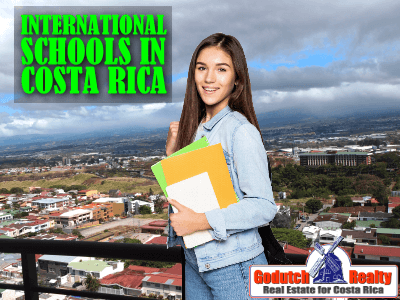 If you're moving to Costa Rica with your children, you want to know all you can about the international schools and the educational system here.
The country has a reputation as a place where families can go to give their children a taste of living in a different culture and language and simultaneously enjoy the country's beauty.
There is a large international community here, which has opened the market for international schools. There are several of them, and they provide various options for students studying abroad. Most international schools and colleges are in the Central Valley, but you'll also find a few outside the valley.
Some offer programs that allow students to take online classes, while others require them to physically attend school during the week in preparation for joining the best universities. Some schools offer Spanish immersion instructions, implying that students will learn Spanish and English. Others provide only English-language classes, so students must learn both languages if they want to study at an international school in the country. Please do your homework on the educational process, their physical location, and the cost of education before you take your children through the application process.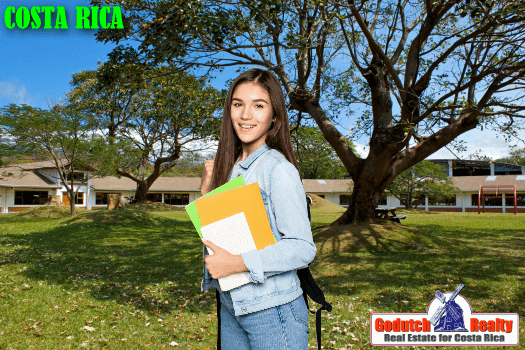 Best International Schools in Costa Rica
International schools in Costa Rica offer students a high-quality education with a global flair. The best are known for their high standards, excellent facilities, and nurturing staff. They are often well-regarded private institutions that cater to top students from across the globe. They offer a variety of subjects, including science, languages, and sports. In addition, students at the institutions are exposed to various cultures through global history, cultures, and social studies classes.
If you're looking for a place to study abroad, you've come to the right place! We've compiled a list of some of the best international schools in Costa Rica. They are known for their high-quality education and excellent facilities. So if you're looking for an exceptional learning experience for your children, don't hesitate to look at the top options.
College Student Services
College students are always looking for ways to save money and time. If you're a student, CustomWritings essay writing services can help online. The website provides students with professional essay writing help at cheap rates.
This company has a team of academic experts who pride themselves on being the best in the business. They write essays, research papers, dissertations, and other academic works. Their writers can work on virtually all assignments from scratch and always use high-quality resources to ensure your job is personalized to your professor's demands.
A Choice of Schools
There are many more, but here are some of the better ones: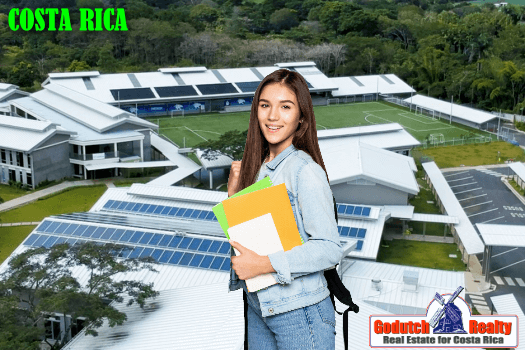 Teaching in Costa Rica International Schools
Costa Rica is a fantastic place to live and work. The country has a large population, great weather, and beautiful scenery. The government provides free education at public schools for all learners through high school.
Costa Rica is an excellent place to teach foreign children because of its friendly people and good schools if you're looking for a teaching job. Its international schools are considered some of the best in the world, but they are all private. Most schools offer some form of language instruction as well as sports programs. Teachers have good working conditions and enjoy the relaxed lifestyle of Costa Rica.
International schools in Costa Rica are an excellent opportunity for teachers to work and live in a beautiful country. The high level of English fluency amongst the population and the ease with which teachers can find employment make it an attractive option for those who want to move abroad.
The position of a teacher at an international school is very rewarding. Not only do you have the opportunity to educate students from around the world, but you also get to live and work in one of the most beautiful places on earth. You will be responsible for your student's academic success in that capacity. While teaching can be challenging at times due to language barriers or cultural differences between yourself and students, it can also be gratifying if you decide to teach abroad. Inform yourself well about being able to work legally as a teacher in Costa Rica before you order your ticket.
Key Takeaways on Costa Rican International Schools
The international schools are private and must be registered with the Ministerio de Educacion Pública or Education Ministry. Some schools have a more international focus, while others are geared toward Costa Rican culture. All International schools offer English-language as well as Spanish-language classes, with the former being available at all levels.
Their classrooms are small and communal, which allows students to interact with one another on an individual level. At most international schools, students must wear uniforms to create a sense of community.
At the American-European real estate network, we service hundreds of families moving to Costa Rica every year. Therefore, if you want to rent or buy a home for your family in Costa Rica, contact us now.
Girl with book photo created by diana.grytsku – www.freepik.com