Estimated Reading Time: 6 Minutes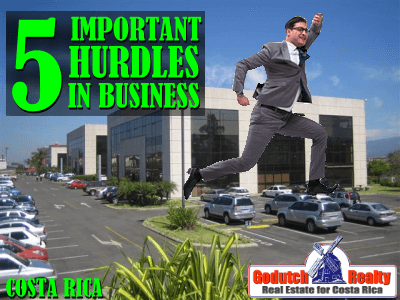 Do you think you can survive doing business in Costa Rica? Well, it's easy for some, but for others, it's more difficult than they think.
Of course, nobody wants to talk about how difficult it can be to do business in Costa Rica. But here we do because we want you to be ready for that cultural shift. That's why we are so good are doing what we do: selling real estate.
We assist a lot of people relocating to Costa Rica. Most retire here but some start a business. We really sell property, but we go the extra mile. That's why I write blogs, so you can do business without suffering too much. Doing business in Costa Rica is not easy because you need to adjust and weather the cultural shift.
Before you move to Costa Rica to start or take over a business, you want to know what you're up to. In my opinion, Costa Rica now offers an incredibly good climate for new large businesses. But that's not why I'm writing this blog. Those who want to do business, start a clothing store, a restaurant, or a B & B, can't afford to hire the assistance that a multinational company can.
Let's make it short and concise! What issues can make your life as a businesswoman or man in Costa Rica difficult?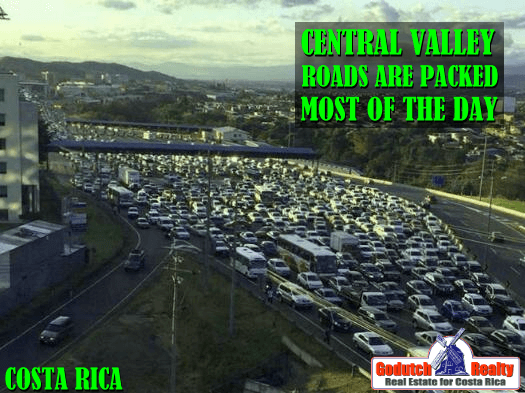 1. Language
Even though most well-educated Ticos speak English, there are still a lot of the locals who don't. I see sometimes people looking for a bilingual housekeeper. Professionals such as accountants, journalists, economists, and many others are usually not bilingual. If you're in the export business, you'll be dealing mostly in English. But if you're doing business on a local level, the language used is probably Spanish.
I suggest
Learn Spanish, as much as you can, as soon as possible. I strongly recommend using Spanish School for Residents and Expats.
2. Infrastructure
Those who plan a business that needs a door-to-door delivery will have a problem with the infrastructure of the country. Roads in the Central Valley are packed most of the day, which makes transportation quite difficult. If not impossible.
I suggest
Start a business in a location where there is no shortage of local employees. If home deliveries are important in your business, try using Glovo or similar services.
3. Government
Costa Rican government is no different than in any other country. There is a lot of red tape. The left-hand doesn't know what the right-hand does. In my 40 years of having businesses in Costa Rica, there is not much progress. Some governmental organizations are now digital, while others are not.
If you're planning to start a business in Costa Rica, get ready for:
Lack of precision, and no long-term planning.
Long lines everywhere.
Lots of promises, very little response when needed.
A lot of red tape for finding the complete information needed to start and operate a business.
I suggest
Large companies should contact CINDE. They do an incredibly good job guiding you through all the red tape. But if you're starting a small company, a pizza restaurant, or a nail salon, you'll be on your own. Make sure you speak Spanish or find assistance from someone who does, to walk you through the process.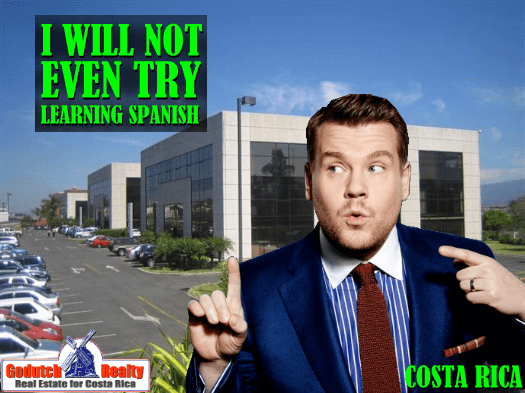 4. Legal
For everything you do in Costa Rica, you need a lawyer. The legal system is much different from what you're used to. Bureaucracy obliges business people to go through a lot of red tape.
I suggest
Get used to it. Hire a good lawyer, one that you can trust. Make sure this person is fully bilingual and understands your needs. Need a recommendation? Here are some pretty awesome legal advisors.
5. Employees
I hate to generalize. Many multinational companies move to Costa Rica because the local workforce is well educated, and embraces challenges, learns rapidly, and welcomes opportunities.
Nonetheless, if you're hiring employees with a lower level of education than college, you will find some common hurdles such as
A lack of taking responsibilities
Often late and unprepared for meetings
An easy-going attitude
I suggest
Never assume everything goes well. Put quality controls into place. Show your employees why doing business your way is the right way.
As long as you have the intention to adjust and show respect for your employees and the local people, you'll enjoy doing business in Costa Rica.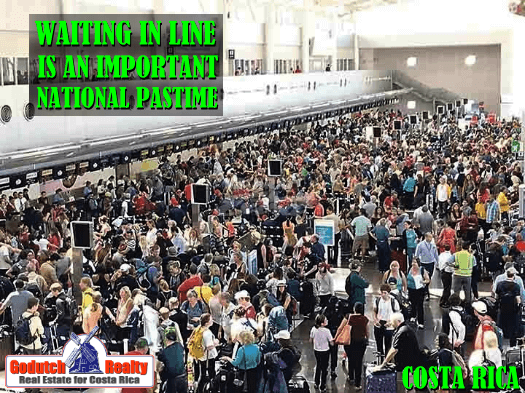 Will you be needing a property for your business? We will hold your hand all the way through and way past the closing. We're at your service, contact us now.
The grammar of the Spanish version of this blog was checked and corrected by Wagner Freer of Spanish School for Residents and Expats. We strongly recommend this language school as your best choice to learn Spanish, click here to contact them.

---
If you like this blog, subscribe to my newsletter by clicking the banner below.

I DO want to remind our readers that we appreciate any referrals you can send us. Also, please remember the GoDutch Realty agents when you talk about your home in Costa Rica, we appreciate it.