Estimated Reading Time: 6 Minutes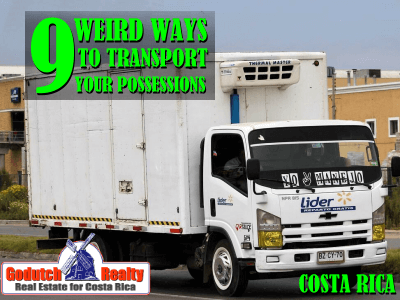 In Costa Rica, people have weird ways to transport stuff.
Planning on moving to another home in Costa Rica? Are you remodeling your home and need to purchase large building materials like cement, gypsum, steel beams, and others? Need to take your cow to your sister's house? Organizing a wedding and you need to take chairs and tables from one place to another?
Just like many other things in Costa Rica, everything is allowed, unless you are caught at it. Laws and rules exist to be broken. With the way people in Costa Rica transport their belongings, law enforcement in many other places would freak out.
Traffic in Costa Rica has its own peculiarities as I have shown in other articles before. So you can learn and stop worrying about any obstacles you might encounter when driving in Costa Rica: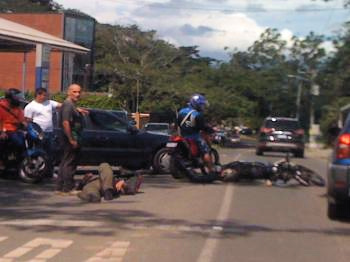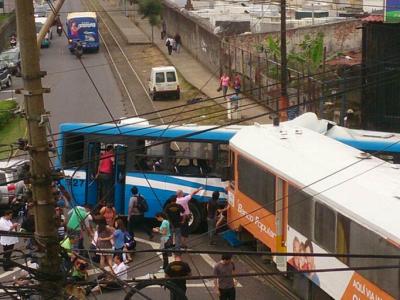 In most 3rd world countries, they have funny ways to transport belongings. But you'd think that we would have moved way past that here in Costa Rica. Wrong! Do you know why?
I just paid $100 to transport some cement and gypsum from ConstruPlaza to my office, which is not even 2 miles. Next time, I'll tie it all to the roof of my Ford and drive slowly, just like everybody else.
Learn from the Ticos, here are 9 ways to transport your belongings in Costa Rica:
1. 3-Story Transport
A 3-story transport on a Guanacaste road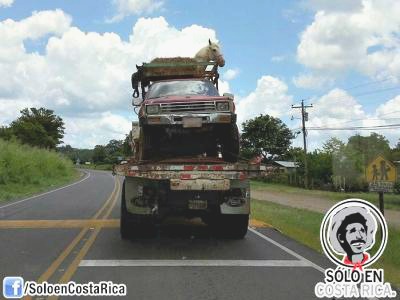 2. Pork
You wanted the pork to be fresh and home-delivered, didn't you?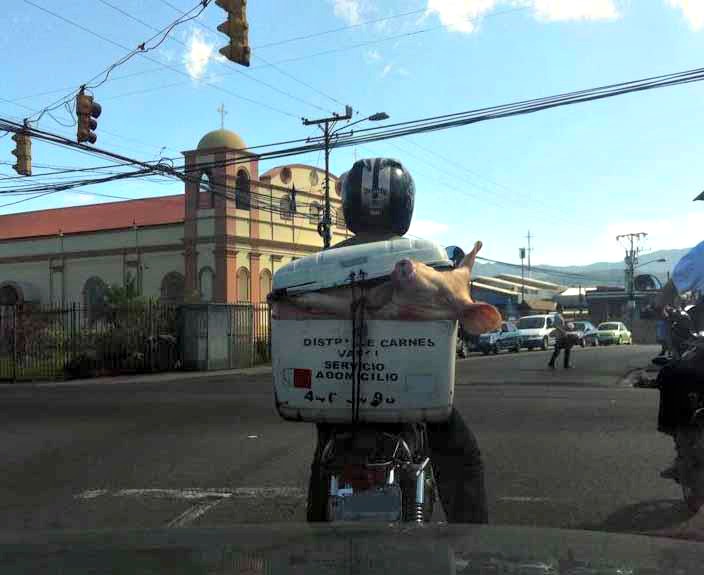 3. Wedding
Getting married? We'll deliver the tables and chairs at your home. Anything else you need?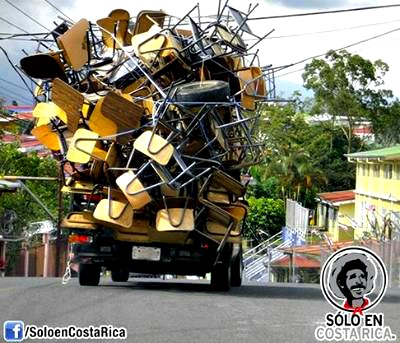 4. Too Narrow
Get out of my way, I need some space here. Those lanes are way too narrow.
5. Vehicle Registration
You're giving me a ticket because I'm not carrying a vehicle registration plate?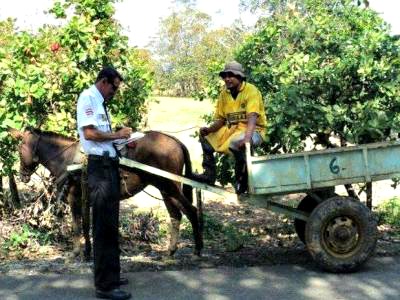 6. Weird Passenger
Meet Maria del Milagro, the famous cow from Coronado. She was abducted in an illegal taxi in 2004.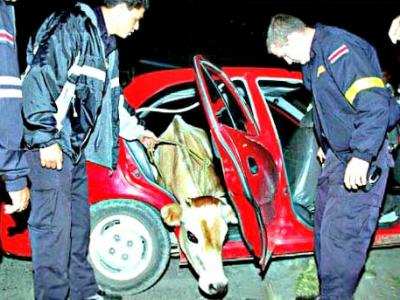 7. All in One Trip
Don't worry, those drums will all fit on the first trip. We'll use the garage gate as an extension.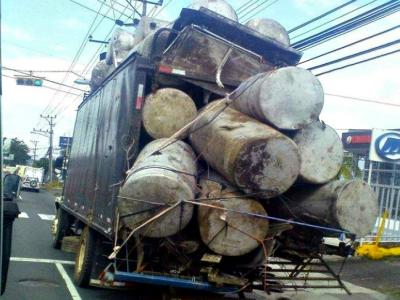 8. Why Walk?
I won't walk her all the way home!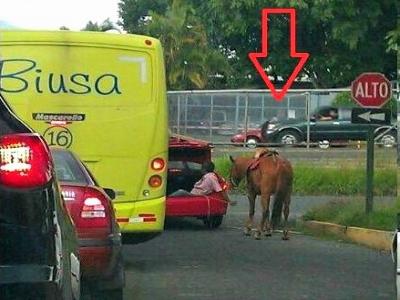 9. We didn't fit
We had such a great day at the beach!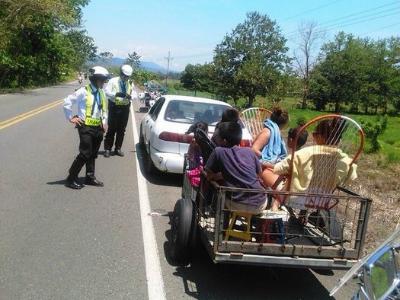 I hope you enjoyed the way we transport possessions and even people in Costa Rica. At GoDutch Realty though, we'll make sure you use the right moving company and all our agents can make recommendations on who to use in their own hometown. To purchase or rent property, contact us now.
---
If you like this blog, subscribe to my newsletter by clicking the banner below.

I DO want to remind our readers that we appreciate any referrals you can send us. Also, please remember the GoDutch Realty agents when you talk about your home in Costa Rica, we appreciate it.