Estimated Reading Time: 5 Minutes
Jim asked about how realtors work in CR. Do real estate agents only show you their own home listings? Don't they show home listings from other agents?
Is it possible to use a realtor that will show you everything in a certain area even if it's not listed by them?
The short answer is yes; agents can show you home listings by other agents. But you have to specifically request it. A weird way of doing business, isn't it? Well, welcome to Costa Rica. Many things function very differently from what you are used to. And this is one of them.
MLS
An MLS in Costa Rica functions totally differently than one in the United States for example. There is one MLS that allows its members to take open home listings and put them on the MLS. Therefore, it is very common to see a home listing repeated many times by several realtors. Most realtors on this MLS take home listings all over the country and don't specialize in one specific area.
On our MLS, which is the best organized one, each member can only list home listings in the area they specialize in.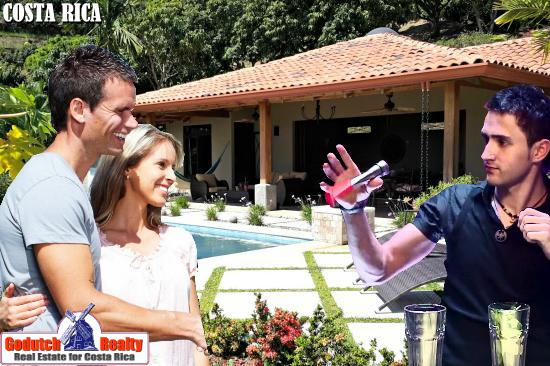 Open home listings
Open listings are those that don't have an exclusive listing agreement signed by an agent. So the listings are open to every agent (and even taxi drivers, bartenders, and pole dancers).
That's why most agents have access to every listing in his/her area without having to involve another agent.
The person who receives the real estate commission is the person(s) selling the property.
What to expect
In many countries, a buyer just goes to one agent, who will represent the buyer. This agent will show only properties listed by other agents. That's because a dual agency is illegal in many places.
It is very normal for a real estate agent in Costa Rica to only show the home listings that they have, like it or not. It's how real estate functions here. Often, agents will not show other agent's listings unless specifically requested by the buyer. That happens because many buyers contact various agents for property showings. A typical catch 22.
Buyers agent
GoDutch Realty agents are trained to first show their own listings. If the buyer doesn't like any of them, the agent will contact other agents in town and request showing together. In that case, the buyer's agent and the listing agent will split the commission 50/50. The main idea of a buyer's agent is that the buyer is better represented.
Unfortunately, many agencies are too small to offer the option of a buyer's agent.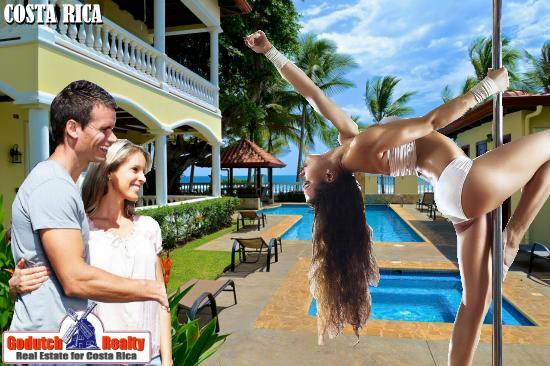 Sold home listings
Be aware that there are many home listings online that are already sold. Often, a seller will not tell all the agents when the property is sold. The agent will only find out when making the next showing appointment.
Some agencies have the habit to leave the sold listings online to attract clients if that listing is attractive.
My recommendation
If you feel comfortable with a particular agent, send that agent any home listings that you find online. That way, you'll just have to deal with one agent.
Looking for an expert real estate agent you feel can represent you well? Then contact us now.
The grammar of the Spanish version of this blog was checked and corrected by Wagner Freer of Spanish School for Residents and Expats. We strongly recommend this language school as your best choice to learn Spanish, click here to contact them. Now also in Green Project Language School, Ojochal.

---
If you like this blog, subscribe to my newsletter by clicking the banner below.

I DO want to remind our readers that we appreciate any referrals you can send us. Also, please remember the GoDutch Realty agents when you talk about your home in Costa Rica, we appreciate it.