Estimated Reading Time: 5 Minutes
Yes, squatter rights exist in Costa Rica. Absent landowners sometimes complain about it. Once you have squatters on your property, getting rid of them is difficult. Is it a risk to purchase a property anywhere in Costa Rica and lose this property to squatters?
Here is what you can do to stop an invasion of your land and stop anyone from obtaining squatter rights.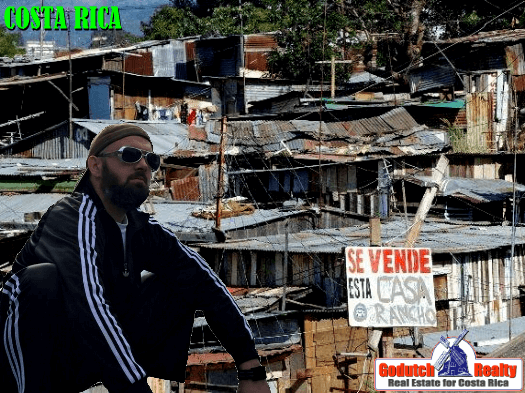 Squatter Rights
Squatting means: that those who do not own, rent, or have any kind of legal permission to possess or use property, have stopped the property owner from using it rightfully and obtained squatter rights without taking formal title to it. The squatter rights are required by:
The uninterrupted 90-day occupation of the property openly and peacefully, without being able to show a lease agreement, a deed of purchase-sale, or any legal document that allows them possession of the property.
This allows the squatters to apply for property registration at the courts of Costa Rica, followed by an uninterrupted 10-year period of this occupation.
I haven't seen much squatting recently. During the 1980s, we saw a lot of it. Here is an example of how it happened.
I had a spice factory in Escazu, and there was a 10-Acre property across the street, long abandoned by the owner. The property wasn't fenced or anything. It was a quiet neighborhood until COPAN tried to take over the property. 50 Busloads full of farmers unloaded another 50 truckloads of cardboard. Overnight, they built a shantytown. For 3 months, I had 25 Guardia Civil (police) camping in my factory. The police would break the shantytown down and send the people away, but a couple of days later, it would start all over again.
COPAN
From 1980 – 1990, Comité Patriótico Nacional (COPAN) was the action coordinator for decent housing. Its objective was to propose the formation of a political movement, which participated together with other organizations and movements, in a strategy for transforming society. Its ideology was based on Marxism, with a centralized axis, but its actions aimed to promote social struggles. COPAN took over many unused farms in San Felipe de Alajuelita, where the shantytowns from those days are now legal neighborhoods because they have acquired property titles through squatter rights.
Rural areas
It's very rare to see squatters taking over land located in urban areas anymore. But in rural areas, I have seen properties mostly owned by foreigners and taken over by squatters. Often, these foreigners bought the property and then left the country.
In some cases, the property owners hired local farmers as caretakers. Unfortunately, some property owners lost their titles to squatter rights for a couple of reasons:
They never formalized an employer-employee relationship. In some cases, there was no proof of monthly salary payments, aguinaldo, and Caja insurance.
There was no lease agreement between the tenant and landlord.
The property owner didn't pay their annual property tax at the Municipality, which was a red flag for a Municipal employee to take advantage of an absent owner.
If you plan to buy a property in the middle of nowhere, talk to your lawyer about how to take care of it and how to hire a caretaker.
Abandonment?
In my experience, it is like abandoning a nice Mercedes Benz SUV with the windows open in the Bronx for a couple of weeks. Do you think the car will still be in one piece after a while? I honestly doubt it.
In some countries, six months after a taking, sale, or assignment, either the city, town, or third-party holder of your tax title may file a complaint in the Land Court, which begins a foreclosure case.
Case Hasseltine
If you own or plan to buy land in Costa Rica, should you be afraid of squatters or not? This question comes to mind when you listen to what happened to Sheldon Hasseltine. Mr. Hasseltine's against a Costa Rican businessman who is linked with companies like Century 21, Stewart Title, and others, has been widely published.
Attorney Roger Petersen also did a great video for the Tico Times about squatters, so you'll be better informed.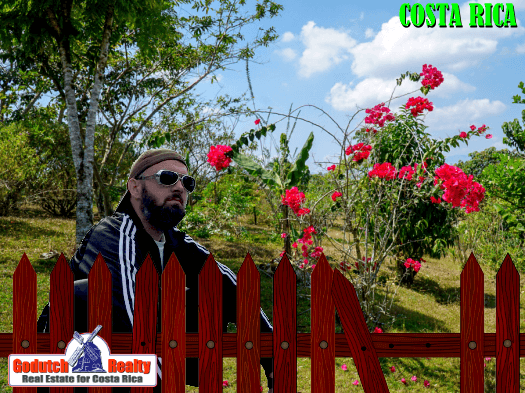 How to stop squatting from happening?
Do you have invested in land in Costa Rica? Would you like to keep squatters away? Then make sure you do as follows:
1. Pay property taxes on time
The municipality where your property is located will be able to tell you by the end of February by phone how much the property taxes will be for the whole year. Pay these taxes once a year!
2. Fenced.
Have your property fenced at all times. It's amazing how many properties are improperly fenced, or the fence is not maintained.
3. Cleaned
Have your property cleaned/chopped at least twice yearly, before and after the rainy season.
4. Check on the property
Ask someone you trust (and pay for it) to check on the property at least twice a year. You want to ensure it is still fenced, clean, and without squatters. Ask for photos with the date on the photo; every camera can do that.
5. Install webcams
It's so easy (and cheap) to install a couple of webcams on the property. Of course, you need to check on them once in a while.
Squatter rights
To obtain squatter rights, possession must be proven by a declaration for the neighbors that the squatter has lived there for 10 years uninterrupted. Most squatters will only invade abandoned farms and not smaller building lots. But once the squatters move onto your land, they are very difficult to get rid of.
In the past, there were quite a few large cases like Haseltine's and some even famous shootouts between owners and squatters in the Pavones area in the South Pacific. Nonetheless, it rarely happens within the Central Valley anymore.
Warning
Landowners often did nothing to protect their property and complained when it was too late. When you purchase a property and will not live on it, talk to your lawyer and real estate agent about what to do to stop squatter rights from happening.