Estimated Reading Time: 5 Minutes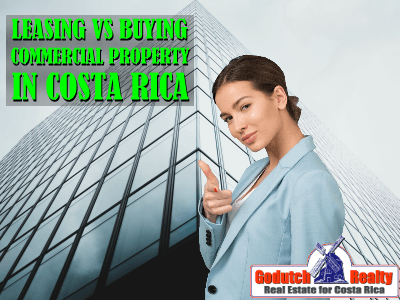 When starting a business in Costa Rica, you'll need to make the decision of leasing or buying commercial property. The question is to buy or to lease?
This may be a simple question. Nonetheless, it has posed a dilemma for many small business owners just starting a new venture or expanding a business. The answer will depend on many factors including business viability and finances.
The decision to buy or lease commercial property is a crucial business decision. It should be made only after a thorough evaluation of these and other factors affecting the business.
Buying commercial property is a great investment depending on the location and the type of property. Commercial property refers to real estate which can be the location of an office, warehouse a manufacturing facility, or rental income property. It is considered a great asset of a business, at any time, explains Simon, Commercial Associate at Malta Sotheby's International Realty.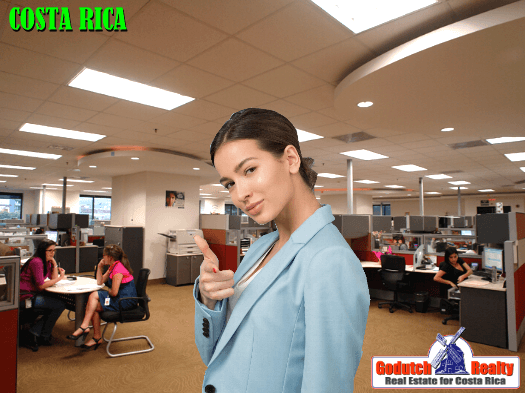 The type of business you have is also very important when having to make a decision of leasing vs buying commercial property. Where do your employees have to come from and where do your clients come from? How much parking do you need? It is not so easy to find a great commercial location for a bar and then move it elsewhere after a few years. While a warehouse is probably easier to rent elsewhere.
There is a huge difference between commercial property in the Central Valley and the coastal areas. Commercial property moves quite differently than it does for example in the port of Limon. Due to the new mega port and the reconstruction of route 32, there is a huge need for warehouses, offices, and industrial property there. Now is the time for buying commercial property in the immediate area of the Limon mega port.
Buying Commercial Property
Commercial property is a long-term and appreciating asset.  By paying cash for real property, your company obtains the ownership of the property. You purchase with bank financing if you are a resident and can show proof of income. Costa Rican banks will charge a mortgage rate anywhere between 8 – 10%.  Private financing is more expensive than that. Also, owner financing can be an option. The options for residential and commercial lending to foreigners in Costa Rica are more or less the same.
Pros
Such property can be refinanced or sold later on at a much higher price as the property increases its value.
If yours is a small business you might be able to rent out a portion of the property that you don't need. This will help with maintenance.
Your monthly mortgage payments will constitute tax breaks and expense deductions.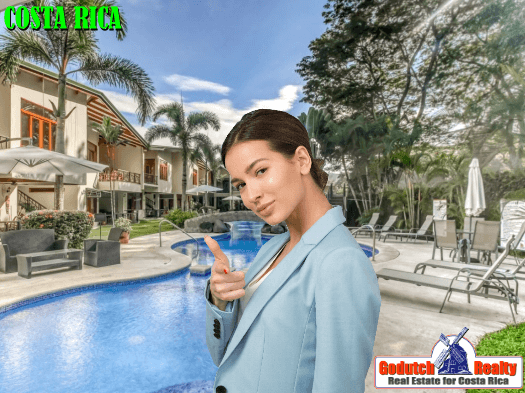 Cons
While buying a commercial property can benefit a small business, it also has disadvantages.
When a business buys a property, it needs to pay the property transfer costs upfront
Add to that the property taxes, which are 0.25% of the registered value.
Paying for the property also means less liquidity.
Leasing commercial property
Leasing commercial property can also be an option for your new business in Costa Rica. This is ideal if you intend to use the property for a short period or for temporary purposes. Commercial lease agreements in Costa Rica typically run between 3 and 10 years.
When you lease a commercial property in Costa Rica, the landlord pays the property tax and insurance of the building. The tenant usually pays the HOA fee, if any, included in the rent.
Pros
The only investment the business needs to make is one month's rent and a security deposit.
As a tenant, you will be able to control your operating cost much easier.
If you have the need to move to a smaller or larger commercial property, you can just move by giving notice.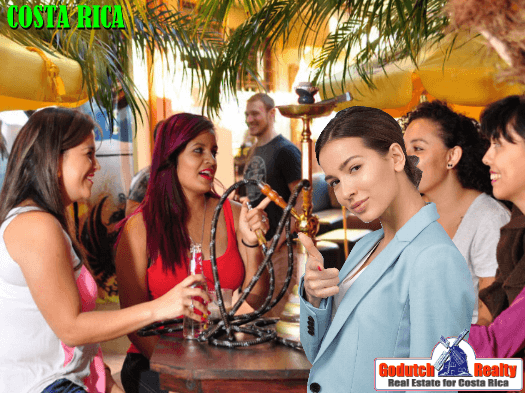 Cons
Leasing a commercial property also has its drawbacks.
The landlord can impose certain restrictions on the use of the property. Expansion and construction must also have prior approval from the owners.
The rent you are paying is money out the door.
You will never take advantage of the property value increases as the landlord does.
At Godutch Realty, we deal generally with residential property in the Central Valley. Nonetheless, if you're in the market of buying commercial property, you can check our available listings or contact us now.
---
If you like this blog, subscribe to my newsletter by clicking the banner below.

I DO want to remind our readers that we appreciate any referrals you can send us. Also, please remember the GoDutch Realty agents when you talk about your home in Costa Rica, we appreciate it.