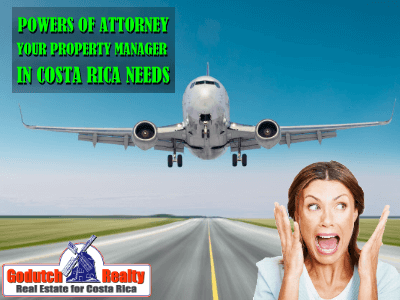 Many homeowners forget to give their property manager the necessary powers of attorney to do the job. Then they find out when it's too late.
This is more or less how it happens: Everybody involved in the real estate closing is exhilarated, the buyer most of all. Of course, she is. Susan just closed on purchasing a beautiful vacation home in Costa Rica.
For years, Susan has been daydreaming, looking online at vacation homes near all the beaches in Costa Rica. She has been looking at pictures of homes and condos on the MLS all over the North, South, and Central Pacific. And even in the Caribbean side of Costa Rica too. She's spent hours reading descriptions and asking each listing agent questions by email and phone.
Susan did her due diligence pretty well. She decided it was a better idea to invest in a vacation rental in Atenas; she wanted to make sure she would buy her vacation home in the right location at the right price.
Susan found it made much more sense to rent her home to snowbirds and retirees. Because they take much better care of a vacation property than surfers who live on peanut butter sandwiches.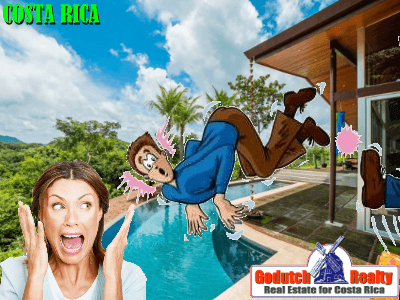 The property manager
Now, right after the closing, at the closing attorney's office of her choice, everyone is ready to celebrate. Tomorrow she is flying out, leaving it all in the hands of her property manager. But…
The plan
The plan is to find a long-term tenant for the first two years and rent the house unfurnished. That's because no money is left to fully furnish and equip the Atenas vacation home as a vacation rental. The rental income should create a fund to purchase nice furniture and a reserve fund for repairs.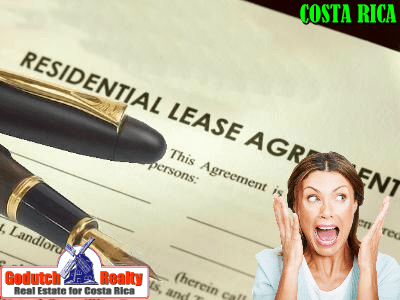 Foresight
Susan didn't realize she should have given her property manager certain legal powers of attorney. The property manager needs those powers of attorney to properly handle the administration of the condo vacation rental.  She found out about it too late, not until she arrived back home in Indianapolis.
She could have organized herself better to get it all done. At the same time, in Atenas if her real estate agent and the attorney had helped her a bit more by informing her about her options to manage certain things through a property manager. Being in Indianapolis now, she will need to go to the closest consulate of Costa Rica in Chicago to give legal powers of attorney to her property manager for many tasks needed.
The exception
One exception to this rule is when the property is purchased through a corporation or Sociedad Anónima. In that case, a signed proxy letter will be sufficient, and there is no need to visit a consulate. Unfortunately, Susan purchased the Atenas home in her own personal name, so there was no way of getting around to going through the Costa Rican consulate for a power of attorney.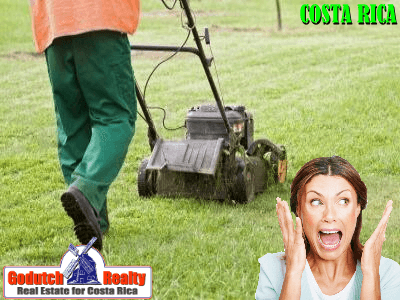 Special powers of attorney
Of course, Susan doesn't want to give her property manager full powers of attorney because that will allow the property manager to sell the unit and keep the money. So she should give the property manager certain SPECIAL powers of attorney such as:
1. Sign and terminate lease agreements in her name.
2. Evict a non-paying tenant who doesn't follow the agreed-on details in the lease agreement.
3. Request connection, reconnection, or any other diligence with the utility companies, including the local power company, the water company, cable TV, and the internet.
4. Represent the owner in the HOA meetings with full voting power.
5. Represent the owner in any tax matters.
6. Hire and fire employees like a gardener and housekeeper in her name, if and when needed.
7. Contract a handyman, a plumber, or any other repair person, when necessary, for general property maintenance and repairs.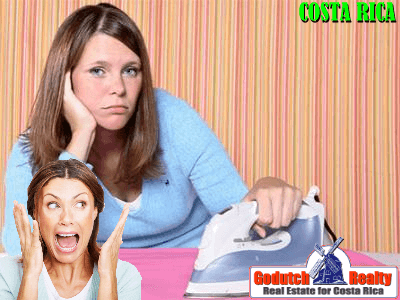 What if not?
Not giving your property manager the necessary tools to diligently manage your vacation home can turn into a costly affair. Travel costs, attorney fees, document handling at a distance, and other fees can make you incur tremendous amounts of delays and money.
Discuss your options for powers of attorney with your attorney and your property manager before closing on your vacation home purchase.