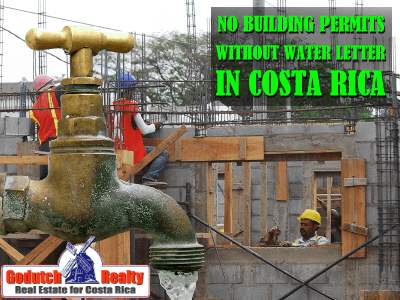 Did you know that water can be an issue when you request a building permit in an agricultural subdivision?
Do you have a building lot in an agricultural subdivision in Costa Rica? Or maybe you are planning to buy one? If so, you better read this blog, so you can save yourself a lot of headaches later on. 
Do you own a property in Costa Rica and you want to be able to get building permits? Starting September 1st, 2014, you will have to get a certification from the water company (carta de agua) that certifies there is water available for that property.
If the property already has a house, you don't have to worry, but as soon as you want to build additional footage to your house, you will need a building permit.
Most municipalities even go a step further. They oblige you to get that same letter when you request a "Uso de Suelo". This is a document that shows what you are able to build on that particular property. It will also tell you if the property is residential, commercial or industrial. And it shows the density – how much construction is allowed.
Water is becoming an issue of life and death in many countries on planet earth and Costa Rica is not so different. Real estate in the Central Valley is booming as never before and hundreds of new communities are popping up everywhere. In most of the regions of the country, water production capacity is close to current demand, so the risk of facing water deficits future is high and, in fact, various cities already suffer from water shortages and rationing. The water supply needs to be regulated and the government is trying hard to do this.

Asada in Horquetas de Sarapiqui
I applaud the fact that many municipalities are getting organized. I only wish they all do the same thing, use the same forms and the same plans and communicate the changes publicly through the press. The reason for this blog is because we didn't know either until after the sale of a building lot. But municipalities in Costa Rica are autonomous organizations and each likes to re-invent the wheel as most governmental organizations tend to do worldwide.
Asada
For many locations in Costa Rica, it would be A y A (Instituto Costarricense de Acueductos y Alcantarillados), who is in charge of writing that certification or letter for you. In most rural locations, there is no A y A water available and the water is supplied by an "Asada". An Asada is like an association of neighbors or a water coop. Only formally registered condominiums under the condominium law are allowed to have their well registered as being owned and administered by the condominium association.
The Asada has to be registered at A y A and they already have many communities standing in line for approval. This approval can take 6 months due to the amount of applying communities. If you want to start construction, you'd have to wait those 6 months plus the amount of time needed to apply for a construction permit.
In many locations in Costa Rica, like Ciudad Colon, Atenas and in a great many beach areas all over the Pacific coast, developers created subdivisions that were offered and sold as gated communities, but are really nothing more than agricultural subdivisions. Most of those subdivisions were created in the hills, to take advantage of the views those properties offered, where most of the property is steep. Due to the topographical layout of the property, building lots in those communities are a minimum of 7,000 m2 or larger (1 ¾ acre), with very few exceptions of 5,000 m2 (1 ¼ acre).
Fraccionamientos Agricolas
Those subdivisions are known as Fraccionamientos Agricolas.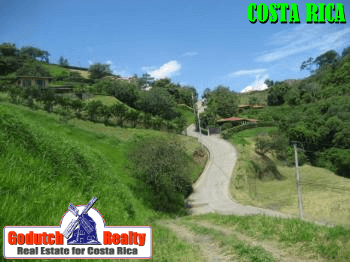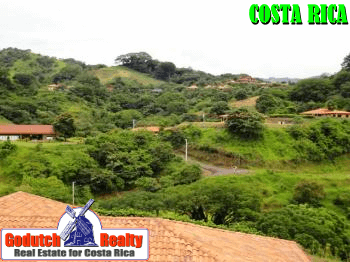 The following subdivisions are an agricultural subdivision:
Atenas
Montes del Valle – Ciudad Colon
Roca Verde – Atenas
Lomas del Paraiso – Atenas
Hacienda Atenas – Atenas
Cerro Luna – Atenas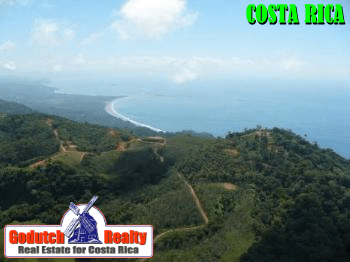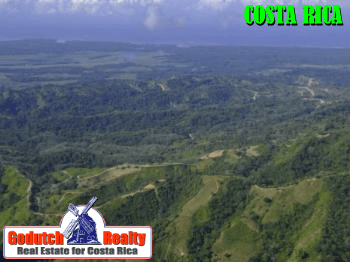 Central & North Pacific
La Jolla de Bajamar – Orotina
Columbus Heights – Jaco
Pacific Heights – Flamingo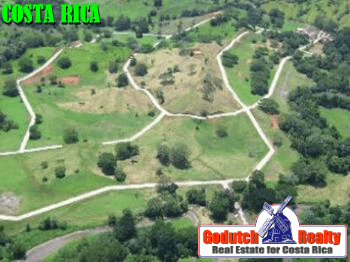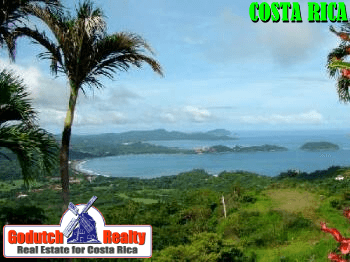 South Pacific
Costa Verde Estates – Escaleras, Dominical
Monte Vista Estates – Ciudad Cortes
Costa Developers' communities – Costa Esterillos, Costa Montaña, and Costa Reserva
And hundreds of others
A well
All Fraccionamientos Agricolas are located in very rural areas, away from the cities, without a water supply. Therefore, the developers installed a well. Informal neighbor associations are in charge of running the wells. Those associations never bother with forming an "Asada", mostly for lack of knowledge.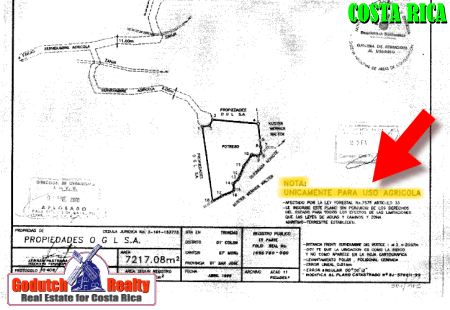 This survey shows a note that the property is only for agricultural use, which is what you should check for
Check first
How can you find out if the land you own doesn't have to deal with this problem? Check first if your property is located in a condominium or in a Fraccionamiento Agricola or not. The survey of your property might show or not, as seen in the images above. Is the property larger than 5,000 m2 and in a community as I described? Then check with the association that administers the water. If you cannot find anyone, check with your lawyer.
This survey shows the property is located in a formal condominium
How can you find out if the land you are buying has water from an Asada, A y A or doesn't have availability? Request the property owner or your realtor for a water certification and a uso de suelo.
Do you want to sell your land in Costa Rica? Then first get an "uso de suelo" as well as the water letter for your property. Then contact a real estate agent.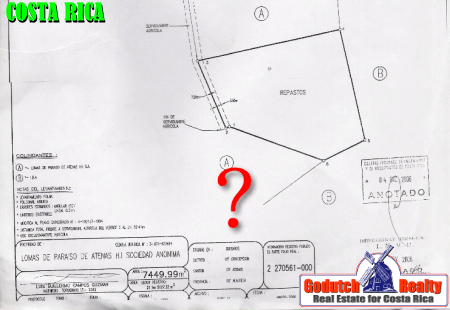 This property is also an agricultural subdivision but erroneously doesn't show it
If you are in the market to purchase land in Costa Rica, check the uso de suelo and the water letter before you put your signature on a purchase-sale agreement. Buy or sell? Then contact us NOW.
Feel free to leave your comments on this blog.
---
If you like this blog, connect with me on Google+ or subscribe to my newsletter by clicking the banner below.

I DO want to remind our readers that we appreciate any referrals you can send us. Please remember the GoDutch Realty agents when you talk about your home in Costa Rica, we appreciate it.