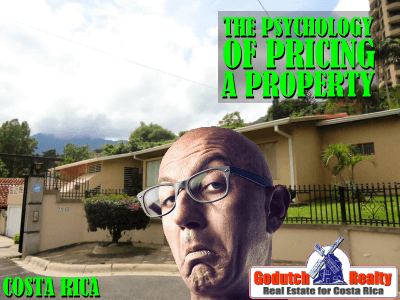 Do I think there a science or psychology to pricing a property intelligently when you're motivated to sell? Yes, I definitely do!
In general, property in Costa Rica takes way too long in selling. Why is that?
There are many reasons for a property not to sell for years. In this article, I will cover the most important reason: sellers do not think pricing competitively is important.
The Costa Rica real estate market is not very organized. This is a huge disadvantage if you want to sell a property here.
The biggest hurdle is that sellers do not listen to real estate agents when they suggest a sales price. Unfortunately, there are no historic data on what property in the neighborhood has sold for in the past.
Pink
Every buyer has his own taste and desires. I have had sellers who loved their pink floor tiles, pink walls, and pink curtains. They lived there for years and just loved it.
Until they wanted to sell. Few buyers want to live in a dollhouse. Their pricing was much too high, close to what it cost them to build. It took them 12 years to sell, at a much lower price than they wanted.
Pink is not bad. Owners of a pink house should only realize that they cannot expect a high price unless they un-pink it first.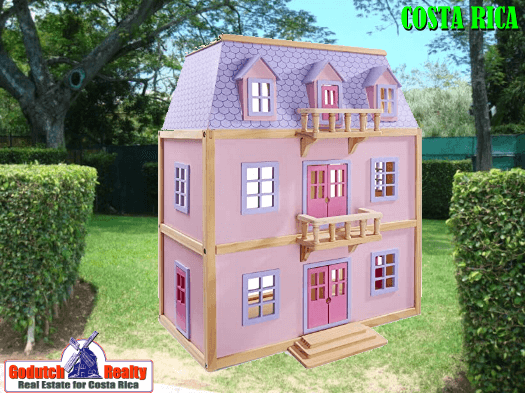 CMA's
Therefore, it is impossible to do a Comparative Market Analysis (CMA) on any property.  A CMA makes pricing a property much easier!
Even though we do not have any CMA's available, a good real estate agent knows the property prices in the area and can give you a good idea of where your asking price should be at.
Many properties for sale in Costa Rica take way too much time to sell. Allow me to compare with Las Vegas homes for example. Debbie Drummond, the Las Vegas Home Pro, is a leading agent in the Las Vegas real estate market. She writes in a Days on Market blog  that 50% of the homes that sold in April 2014 were listed for 30 days or less."
Pricing right
This sounds like something totally impossible to happen in the Costa Rica real estate market. I would call it almost a miracle, the pricing must have been right. BUT, if sellers would listen to the agent's suggestions, the future will look much brighter.
Debby Drummond suggests in her blog that for motivated sellers, your best chance of getting the home sold at the best price is to price it well from the beginning. Lynn Pineda, a prominent Southeast Florida Realtor points out that when you price your home too high, it will stay on the market longer. As it sits on the market it gets a stigma. Buyers assume that it's over-priced or there's something wrong with it.
You'd think there's some truth in pricing a property right, don't you think?
What is right?
The right price is the one that a buyer who likes the property, is willing to pay. Pricing has to make sense to a buyer enough to be interested in purchasing it. In over 30 years of selling real estate in Costa Rica, I have found a couple of important points a motivated seller should look at before pricing the property:
1. Land values (asking prices) in the area – look for about the same property size and other details.
2. The cost of construction varies depending on the quality, amount of stories, and many details.
3. Deduct 2% for every year the house was built, if the house is in good condition and updated. If not, deduct 3% per year or more. If the house is more than 35 years old and has never been updated, add the cost of demolition to the value of the lot.
4. Add the value of any added amenities, if they're in good condition.
This will give you a ballpark figure to start with and discuss with the listing agent. It's good to know that you should be honest with yourself. If you would buy this property from someone else or do you think the pricing is right? Would you spend your hard-earned money on this or maybe buy something that's much nicer at that price?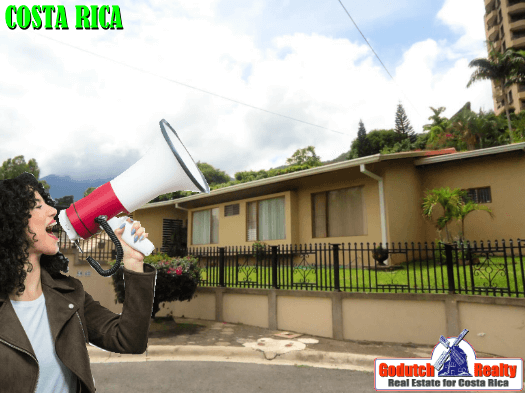 Motivated
In 35 years of selling real estate, I've never really understood why sellers want to sell and NOT be motivated to be serious about it. I know lots of sellers who will have their house for sale for 4 years and then go up in price. Because it's didn't sell!
But what's the motivation for a seller to price the property wrong? There are a few reasons that complicate setting a sales price:
1. How much the seller wants
2. Upgrade to a larger or newer home
3. How much all the inheritors want
4. Based on what a neighbor asks
5. Their home is the best in the city
Low Property Tax
In Costa Rica, property tax is only 0.25% of what the property is registered at the Municipality where it is located. Therefore, sellers are often not very motivated. In many countries, property owners like to get rid of an empty or unused quickly because of the high maintenance cost. But not in Costa Rica.
This is, in the opinion of may seller a good reason for not pricing a property for sale at a value that will attract any buyers. They just hope that an uneducated buyer will fall in love with their property and pay their price.
I found some interesting concepts on pricing a property on Ron Wilstein's YouTube video "How to Price a home to sell" on the Wilstein Team's Buy Park City website for Utah real estate, which gives you a good idea of what I'm talking about.
Price
If you purchase real estate at the right price, there will always be an opportunity to sell again at the right price. That doesn't mean you need to go around throwing low ball offers left and right. That would be a totally time-wasting effort and your real estate agent won't be happy with you either.
Do your homework, together with your agent. Hopefully, one who is part of the GoDutch Realty team. Is the asking price based on a seller's dream? How long has the property been on the market, how was the value calculated? How motivated is the seller? Try to make an educated offer, with the help of your agent. Even though a seller seems to be very motivated, it might not be enough to make the sale happen. Or maybe the owner has too little equity?
Best Location?
We all know the famous (and overused) real estate phrase "location, location, location". Well, I have news for you: Much more important is "the price". To my opinion, The phrase "Location, location, location" should instead be "Price, location, desire".
For example, you won't sell easier if you are in a better school district. That's because we don't have school districts here.  And being close to the best schools doesn't necessarily mean you'll sell easier and at a better price.
There are always locations that do better than others:
Beachfront
Oceanview
High-end gated communities
Quality condominium buildings
On the golf course.
Nonetheless, that doesn't mean that you can ask whatever you want. Therefore, pricing the property right is even more important than location, even if it's the best location.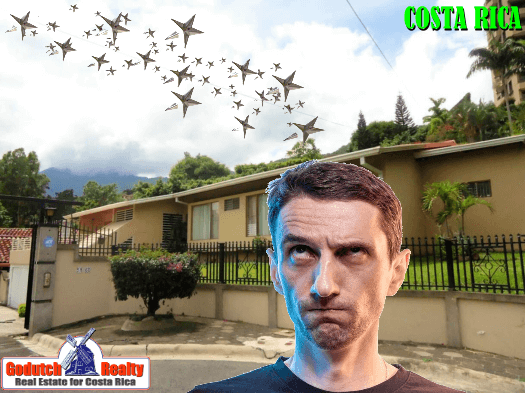 Desire
Who purchases a property without really liking it? One you don't have the desire to own? Falling in love with a property is almost as important as the price and the location are. A property has to click when a buyer sees it for the first time; an experienced realtor will know when that happens.
Looking to list your property in The Central Valley for sale? Then contact a GoDutch Realty agent now, but please listen to the pricing suggestions of the agent.
The grammar of the Spanish version of this blog was checked and corrected by Wagner Freer of Spanish School for Residents and Expats. We strongly recommend this language school as your best choice to learn Spanish, click here to contact them. 

---
If you like this blog, subscribe to my newsletter by clicking the banner below.

I DO want to remind our readers that we appreciate any referrals you can send us. Also, please remember the GoDutch Realty agents when you talk about your home in Costa Rica, we appreciate it.