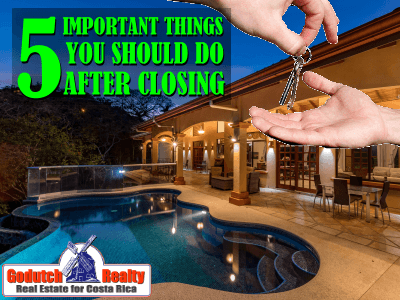 After buying a house, but there are some things you need to do soon after you have bought your property.
Buying a new home, whether this is your first or 'umpteenth' investment, is an exciting experience. You can look forward to starting your new life in a house that you have dreamed about for so long.
We all know that finding this home can be a lengthy and stressful process, so you will be eager to move in straight away. Let's take a good look at 5 important things you should do after buying a house:
1.     Pack in Advance
If there is one thing that everybody leaves to the last minute, it is packing. Get your boxes out and begin organizing your belongings that you don't want to send to Costa Rica. You will thank yourself for this later on.
2.    Add Security
You want to feel safe and secure right after buying a house, right? So, before you pack all your bags and move, you are going to want to add security.
We are talking about locks, new codes, alarms, and CCTV. You can choose the security measures that you feel comfortable with and offer you peace of mind. You can never be too safe when it comes to your family. Having all of these installed from day one will let you get used to the new measures and how they work.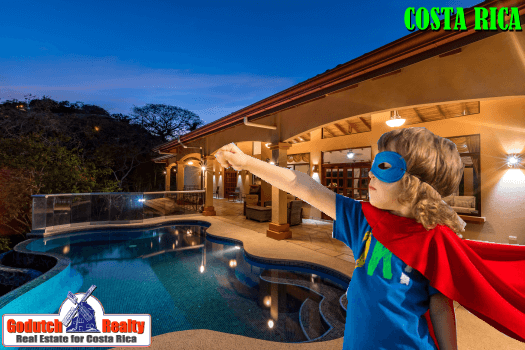 3.      Get Homeowners Insurance
Do you have homeowners' insurance? If the answer is no, it is about time you got it. This is something you will definitely want for your new home. You can enjoy peace of mind and know that insurance is going to property in the event there is damage. This can help you pay repair bills if something goes wrong.
In Costa Rica, there are several companies that cover homeowners' insurance. INS, the state-owned insurance company, offers Seguro Hogar Comprensivo. This insurance also covers theft, civil responsibility, and coverage for domestic help.
At Mapfre, this insurance is called Seguro Hogar Total and Assa offers Assa Pack.
You'll learn that homeowners' insurance is relatively cheap in Costa Rica. Therefore, shopping for homeowners insurance abroad is a good idea just for comparison
4.      Switch Over Your Utilities
If you are moving from one home to another, you are going to have to switch over your utilities. You don't want to move into your new home without power and water, do you? You will be ready to move in with all of your utilities up and running as soon as your container arrives.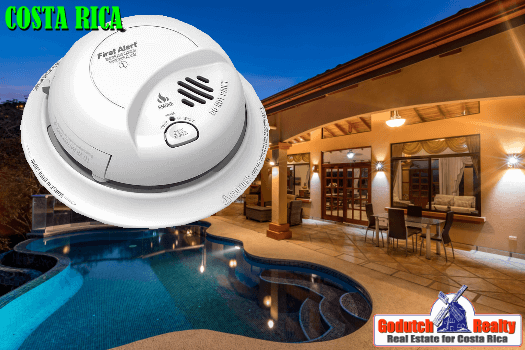 5.    Review Smoke and Carbon Monoxide Detectors
The use of smoke and carbon monoxide detectors is not customary in Costa Rican homes. But if real estate developers install them in condos, why wouldn't you have them in your home? So maybe you want to add them right after buying the house.
The smoke alarm is going to alert you in the event of a fire. It is best to have a detector upstairs and downstairs.
In addition, for gas appliances in the home, it is best to have a carbon monoxide detector. Carbon monoxide is often referred to as the silent killer. You cannot smell or see it. Therefore, a detector is going to let you know if there is any carbon monoxide present in your home and feel safe at all times.
Contact us when you start your due diligence. We'll hold your hand all the way through the process.
---
If you like this blog, subscribe to my newsletter by clicking the banner below.

I DO want to remind our readers that we appreciate any referrals you can send us. Also, please remember the GoDutch Realty agents when you talk about your home in Costa Rica, we appreciate it.