Estimated Reading Time: 6 Minutes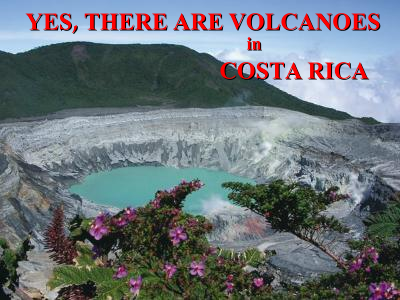 For your information, we have lots of volcanoes in Costa Rica
When I started selling real estate in Costa Rica, roads were less crowded and we were very few real estate agents in Costa Rica. It was necessary to take listings that were within 5 hours drive from your real estate office if you ever wanted to sell anything.
Since I used to supervise my salespeople when I owned a spice packing company in Escazu, I got to know the country very well, much better than most locals, which helped me a lot in my real estate career.
My very first sale was a Dutch-owned property located in Liberia. Back then, to get there was just under 3 ½ hours. On the day that I closed that sale at a lawyer's office in Liberia, I showed a farm in Turrialba to another client in the afternoon; just to give you an idea of how easy traffic was at the time.
Another client bought a farm from me in the Los Santos Valley, and I made him swear not to ask me to sell the property again, because of the long drive to get there. And guess what happened……
Quite a drive
It normally takes about 2 ½ hours to get from Escazu to San Gerardo de Dota, Los Santos Valley. An interested party sends me an email saying he wants to see the farm. The location is great, he said, because it is far away from the volcanoes. I told him Costa Rica is a country that has volcanos everywhere, so maybe he should try another country. Long story short, he made me drive 3 hours (it was Friday) to get to the farm and at the gate, he gave me the great news he thought it was still too close to the Irazu volcano. Who said selling real estate was easy….. So for your information, we have lots of volcanoes in Costa Rica!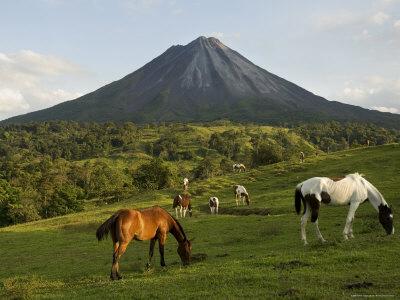 For that reason, I decided to tell you all about the volcanos in Costa Rica, so you won't ask me to find you a Costa Rica property that is not close to a volcano. With pleasure, we will find you a Costa Rica volcano view property for sale.
Costa Rica volcanoes
Costa Rica has 6 active volcanoes: Arenal, Rincon de la Vieja, Poas, Irazu and Turrialba. There are 61 inactive volcanoes in Costa Rica. Seismic activity occurs throughout the year, although most of the thousands of tremors are usually not felt by residents. A large number of volcanoes in combination with the related seismic activity, cause extreme variations in Costa Rica's topography, which in turn contributes to the famous "microclimates" of Costa Rica.
The main active and inactive volcanos are some of Costa Rica's most visited tourist attractions and we even sell property with a view of a volcano. Here are some details about the most well-known volcanoes.
Poas Volcano
Poas Volcano is located in Alajuela (well to the north of the International airport!). The most popular tours leave from Central Valley hotels in the early morning, visit the volcano crater and then continue on to the La Paz waterfall. While active and monitored closely by scientists, the Poas volcano only rarely vents itself in an overt fashion. If you go there, be sure to try a cup of coffee and enjoy the spectacular valley views, and buy fresh strawberries from one of the roadside stands. Dress well because it can get cold up there. Our Grecia agent Brooke Bishop can help you find a Poas Volcano view property.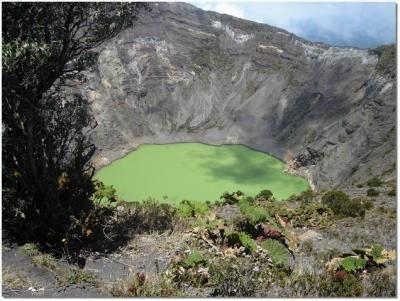 Arenal Volcano
Arenal is a great area to visit and the only volcano in Costa Rica to consistently provide live fireworks on a daily basis. You can also enjoy hot springs fed by the volcano, while you are there. Another attraction near the volcano is Arenal Lake, which provides hydroelectric power to all of Costa Rica. Many hotels and homes in the La Fortuna area have views of the lava flow or volcano peak, while homes in Nuevo Arenal have lake AND volcano views. For Arenal property for sale with a volcano or lake view, contact our affiliate Victor Cordero.
Irazu Volcano
The Irazu volcano is also a popular day trip. This volcano islocated near Cartago on the east side of the GAM, (Gran Area Metropolitana). The slopes of the volcano are fertile and the drive up features picturesque views of the vegetable and ornamental plant farms located along the way. The drive down features panoramic vistas of Cartago.
Our affiliate on the east side of San José, Patrick Mulheren, used to sell property in the Irazu area, but since he is semi-retired he only sells homes in Curridabat now.
Turrialba Volcano
The Turrialba volcano was dormant since 1866. That was until major eruptions this year 2015 that left most parts of the Central Valley full of dust. Turrialba is surrounded by farming communities, which include one of the country's most important dairy farms. Fumarolic activity (smoke and gas which often includes carbon dioxide, sulfur dioxide, hydrochloric acid, and hydrogen sulfide) remains constant from the highest peak. Then farmers in the immediate area were evacuated. As I am writing this, we have another outburst and the airport is closed today. There are three well-defined craters located at the top of the Turrialba volcano.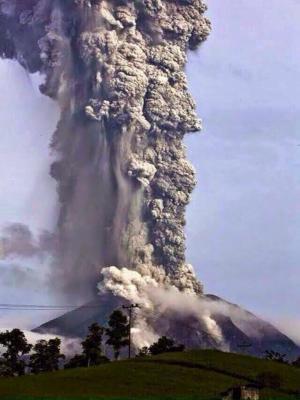 Rincon de la Vieja
Just like the Arenal, this is a volcano that allows staying for a few days. Only then will you be able to enjoy all the activities and have a fun vacation trip. Nearby resorts offer mud baths and hot springs. The main park entrance has mud pits and vapor vents (fumaroles) on the Las Pailas trail, very near the entrance. There is also a beautiful swimming hole. Most visitors make an all-day hike to the crater at this entrance. And, along the way you can visit the "Blue Lagoon", a pristine waterfall pool.
For more information on how to purchase Costa Rica property nearby or away from a volcano, contact me now.
---
If you like this blog, subscribe to my newsletter by clicking the banner below.

I DO want to remind our readers that we appreciate any referrals you can send us. Also, remember GoDutch Realty when talking about your home in Costa Rica to friends and family. We appreciate it.