Estimated Reading Time: 5 Minutes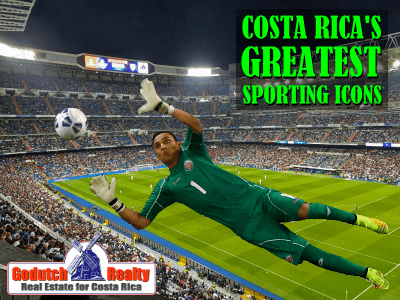 As a country of sports lovers, it is no surprise to see that Costa Rica has its fair share of Sporting Icons.
There might not have been many 'Ticos' in NFL, NBA, or MMA Odds by BetAmerica. However, in soccer, there are plenty of names, as it's the sport that Costa Ricans most love.
Therefore, many of the country's top sporting icons are soccer players. Nonetheless, there have also been some great athletes in other sports.
If you're invited into a Costa Rican home, you might not know what to talk about. Here are some names that'll get any Tico going:
Keylor Navas
Arguably the most talented soccer player/goalkeeper the country has ever produced. Navas has played for some of the biggest clubs on the planet. And has a mightily impressive selection of medals to show for it. His career began with Saprissa but a move to Spain turned him into a world-famous superstar.
Several seasons at Real Madrid saw Navas pick up numerous titles including three Champions League winner medals. He then went to France with Paris Saint-Germain and has also helped the national team to reach new heights thanks to his outstanding performances. Other legendary soccer players from here include Alejandro Morera, Bryan Ruiz, and Rolando Fonseca.
The Costa Rican team is the most successful in Central America, and their amazing run to the quarter-finals of the 2014 World Cup in Brazil is their finest performance to date.
Paulo Wanchope
Another Costa Rican soccer star, Wanchope is the nation's second-top scorer of all time. He scored 45 times in 73 games for Costa Rica. He is also the joint top World Cup scorer, with some memorable strikes against Brazil and Germany.
Wanchope had a successful if erratic club career in England, scoring a dazzling goal on his debut that has been voted as the greatest in the history of Derby County. After a globe-trotting career filled with thrilling goals, he became the Costa Rica national team coach for a spell but was unable to achieve the same success that he had enjoyed on the field.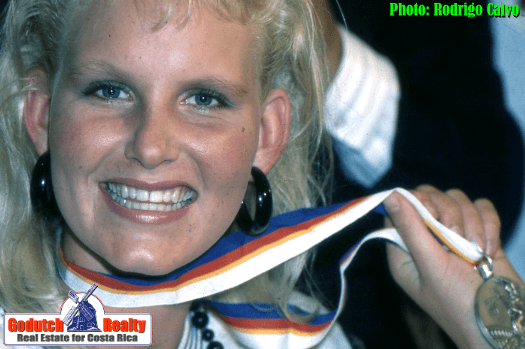 Sylvia and Claudia Poll
Probably the most famous Costa Rican sporting icons are sisters Sylvia and Claudia Poll. The 1988 Olympic Games in Seoul, South Korea saw Costa Rica wins its first-ever medal. This exciting moment came when Sylvia Poll scooped the silver medal in the women's 200 freestyle swimming event. She still holds a couple of Costa Rican records and has a nice collection of medals from the 1987 Pan American Games, as well as becoming a champion for peace.
Younger sister Claudia then went one better at the 1996 Olympics in Atlanta. She won Costa Rica's first gold medal by coming home first in the 200-meter freestyle category. Then Claudia went on to claim more medals at Sydney in 2000 and at the Central American and Caribbean Games in 2006.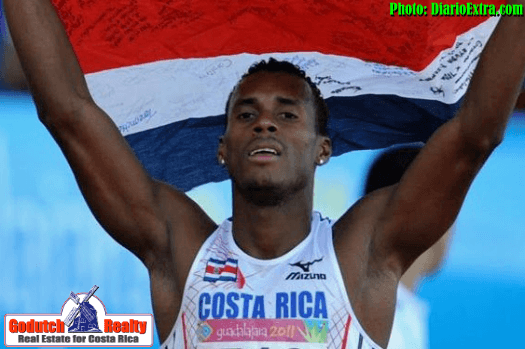 Nery Brenes
Brenes has sprinted his way into the hearts of Costa Ricans thanks to a series of terrific performances in major events across the world. Among them was the 2008 performance in the Beijing Olympics. There, he got to the semi-final stage of the 400-meter sprint event.
Another competition where he excelled was the IAAF World Indoor Championship in 2012, which was held in Turkey. Brenes stormed to a gold medal while beating the existing national record as well as the best time ever run in the championship.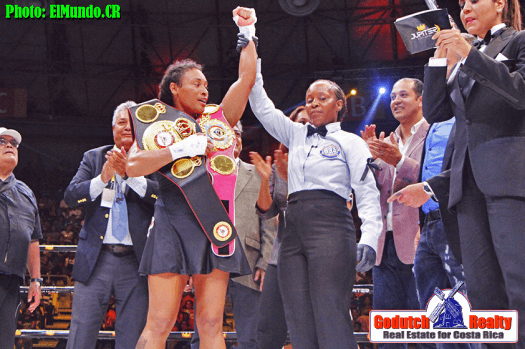 Hanna Gabriels
This Costa Rican female boxer achieved fame in 2009. That's when she fought her way to the WBO welterweight title by beating Argentine Gabriela Zapata in Nicaragua. More recently, she held the title of female light middleweight champion and super welterweight champion. Gabriels has also moved up to the middleweight division.
Away from the boxing ring, she has become known for her activism in raising awareness of sexual abuse and gender equality issues. The boxer has also worked with the United Nations to help refugees and to fight against xenophobia.
Although few Costa Rican athletes are sponsored by private funding, some seem to stick above the rest by head and shoulders. They suffer the consequences of the prohibition of sponsorship of alcohol in sports. This might change soon though, as a proposal for a change in the law is in the house right now. As a result of the sheer discipline of some of their athletes, Costa Rica has very few sporting icons compared to other Latin American countries.
---
If you like this blog, subscribe to my newsletter by clicking the banner below.

I DO want to remind our readers that we appreciate any referrals you can send us. Also, when talking about your home in Costa Rica, please remember the GoDutch Realty agents. We appreciate it.