Estimated Reading Time: 4 Minutes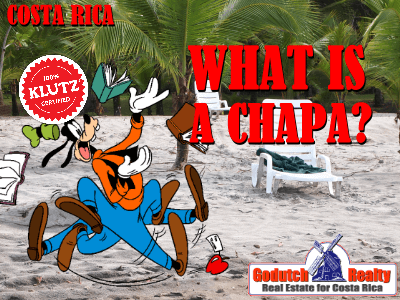 The use of slang in Tico Spanish is just as common as it is in any other language. Que chapa is one of those often used words in Tico slang. It would be helpful for you to understand why someone might call you a chapa.
Or maybe when someone is a collector of chapas? What if the old man lost his chapa and can't find it?
Your move to Costa Rica obliges you to one thing: learn how to communicate with the locals in your community.
Que chapa
Que chapa can be translated into "what a clutz". It's someone who drops things, who falls all the time, who doesn't watch out and makes mistakes for that reason.  I was like that as a kid, I was a "chapa" most of my life. And I still am sometimes, because I always want to do everything at the same time and don't concentrate.
In Spanish, being a chapa is being clumsy. If the damage is more serious, that person would become bungling, a dummy, a useless person, a fool, stupid or a moron.
In Spanish, in that same order, it would be more or less chapa, tonto, bruto, inútil, estúpido, imbécil.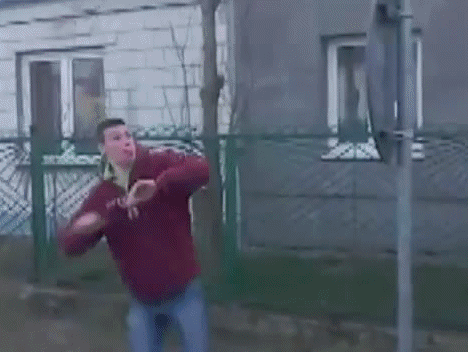 Este muchacho es bien chapa 
Spanish speaking countries
The word chapa has also several other meanings. You should be aware that the Spanish language changes, depending on the country. For example, in other countries, the word chapa means sheet (metal), a policeman's badge and veneer used in furniture. Not so in Costa Rica.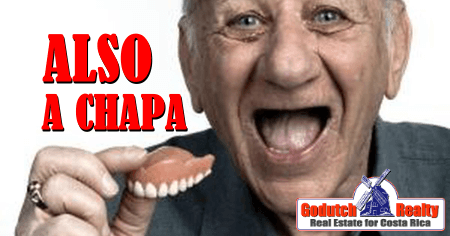 Dentures
The word chapa in Tico Spanish also means false teeth. Like in the sentence "El ciudadano de Oro dejó su chapa en un vaso de agua en el baño", which means "the senior citizen left his dentures in a glass of wáter in the bathroom".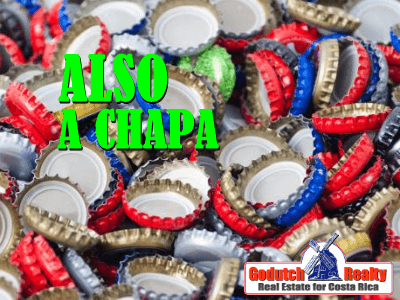 Bottlecap
Some of us, when we were kids, would have a collection of bottle caps. You probably remember the Coca-Cola promotions (and others) where you could win a prize if you'd have the right imprint on the inside of the bottle cap. Well, a steel bottle cap in Spanish is a chapa.
Today, you can be proud of yourself, you have learned another word in Tico slang with 3 different meanings. If you didn't already know them.
Do you want to buy or sell a property in the Central Valley? Contact us, you'll find we are well versed in what we do. Chapas is not acceptable on our team.
---
If you like this blog, subscribe to my newsletter by clicking the banner below.

I DO want to remind our readers that we appreciate any referrals you can send us. Also, when talking about your home in Costa Rica, please remember the GoDutch Realty agents. We appreciate it.