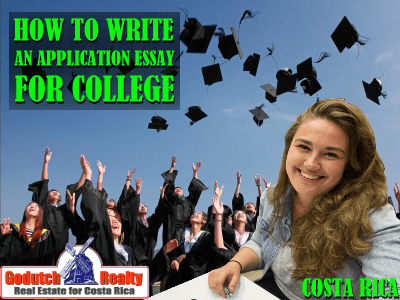 Are you moving to Costa Rica so you can go to a Costa Rican college? An application essay is a crucial part in the admission of students a Costa Rican colleges as well as it is in other parts of the world.
The importance of the essays is well known and it proves to be stressful for students to write the essay.
The essay writing certainly puts students under pressure as they are basically required to detain their life in a number of words. Thus, there is a feeling that it needs to be perfect. A Costa Rican college also require their prospective students to write an essay detailing more about themselves.
Here are some tips on how to write an application essay for a college in Costa Rica.
What is an application essay?
This is a written personal statement of purpose by a prospective student in a college or university. The essay is a mandatory part of the process of college admission, therefore it needs to be taken with the utmost seriousness. Each university has its own methodology when it comes to issuing the essays as they range from specific topics to open-ended ones.
Since this is such a crucial process in school admission, one should not opt for cheap already written essays. Therefore, students should take their time, do some research on the field and do a personal evaluation to make sure that the essay is well detailed.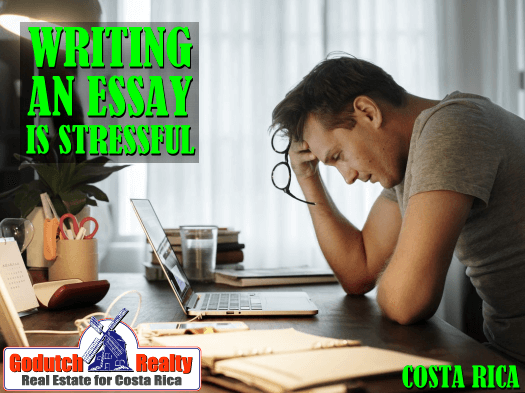 Emphasize your Leadership Skills
Application essays require personal information of the applicant and this presents an opportunity to emphasize your leadership skills. The soft skills are important because they show that an individual is able to interact positively with those around them. Here are qualities that you should consider to showcase the leadership aspects of your college application essay:
Communication
A leader needs to be clear and precise when they communicate and also be ready to listen.
Trustworthiness
This trait is important because when people trust you, they give you opportunities. Starting with the college essay, the college is more likely to admit to you if they deem you to be trustworthy.
Options of Costa Rica colleges
Costa Rica has both public and private academics in the country. Their largest academic institutions are public with the country having four public universities the most popular being the University of Costa Rica. The public universities are:
University of Costa Rica
The tuition in the UCR is fairly affordable with it being 50% less than universities in the United States.
Instituto Tecnológico de Costa Rica
TEC University is located in Cartago and has campuses in San Jose and San Carlos.
Universidad Estatal a Distancia
UNED is located in San Pedro, on the east side of San Jose. The UNED is an E-University.
Universidad Nacional, UNA, National University
UNA has the main campus in Heredia but also offers certain courses in more rural locations.
For a list of private colleges, see our Education in Costa Rica page.
Look at Scholarships
Scholarships are some of the benefits a student can get by gaining admission to a college. This financial aid helps students complete their undergraduate degree and unlike other student loans, they don't have to be paid. They are some requirements however as to which students deserve a scholarship and it differs from every university.
The main considerations to the awarding of scholarships are good grades or if the student is from an underprivileged home and cannot afford tuition. When writing the application essay, one should look at the nature of scholarships being offered by the college and apply for it if need be.
Plenty of Types to Choose From
Transitioning from one academic level to another can be stressful especially with the application essays and the anxiousness of waiting to see if you have been accepted. You can, however, have one less problem to worry about as there are plenty of types of application essays and essay topics to choose from. An Application Essay can be intimidating but once you master the art of narration they become easy.
Application essays can range from the personal statement, why the specific school applies to you, intellectual curiosity and favorite activity. Such types of topics give the university a clue of yourself so don't shy away from explaining your personal side as best as possible.
Make a writing plan
Every writer or author needs a writing plan for their work. It is no different for college application essays. A writing plan is a tool that every writer should utilize as it enables them to stick along the topics they intended to discuss. This creates accountability and ensures that you do not miss the crucial details required for the application essay.
The first step for a student would be to come up with a topic to discuss and break it down into subtopics. After that, gauge how many words all the necessary information will consume. Such a plan is efficient as it will ensure that one covers everything the college requires from prospective students.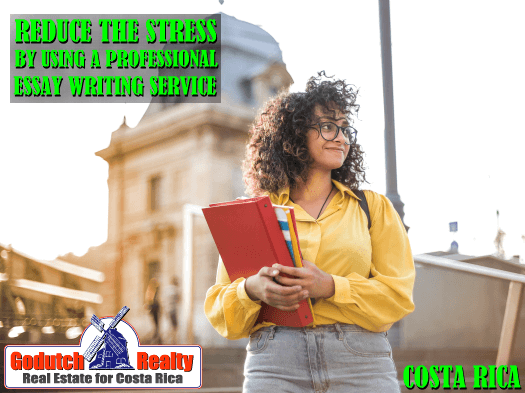 Tell your story
The best way of winning over the college and increase the chances of acceptance is by being honest and telling one's story. A lot of students get lost in trying to talk about what they think the reader wants to hear and they forget about what makes them special. Everyone is unique and talented in their own way. That is why the college wants you to describe your strengths and weaknesses.
Some tips on how to write an essay of such magnitude are: try to tell the reader what they don't know such as dwelling on the grades, be thoughtful and you can choose to be funny but don't overreach.
Listen to music while writing
Music is a powerful tool in engaging the mind. Writing an application can be very stressful and there is a lot of pressure exerted on oneself to make it flawless. Help from professional EssayWritingService can easily remove all your stress. Music is also soothing can help students reduce their stress and anxiety. It can also act as inspiration and give you more ideas about yourself and preferences.
Proofread
As this is an official document, it is advised you proofread your work and get rid of any spelling errors and it also gives one a chance to change the wordings to make the essay flow better.
A college is a gateway to a future that most students have been dreaming about since their childhood and that is why university admissions should be made easier. Application essays are just another criterion therefore students should not feel the pressure to overdo themselves on writing the essay. However, it is important that the student captures the necessary information that the university requires to increase their chances of admission and also, realizes the importance of being truthful about their personal information. I hope that the above essay on how to write an application essay has benefited an aspiring student that was experiencing some trouble with their essay.
Author of the article
Travis Meade is a copy editor. Travis ensures the accuracy and consistency of product descriptions in the CRM systems, including product copy and digital assets for advertising channels for EssayWritingService team. He can provide feedback on copy, disclaimers, image and logo standards in a clear, coherent manner so internal stakeholders can understand and fulfill these requirements.
---
If you like this blog, subscribe to my newsletter by clicking the banner below.

I DO want to remind our readers that we appreciate any referrals you can send us. Also, please remember the GoDutch Realty agents when you talk about your home in Costa Rica, we appreciate it.