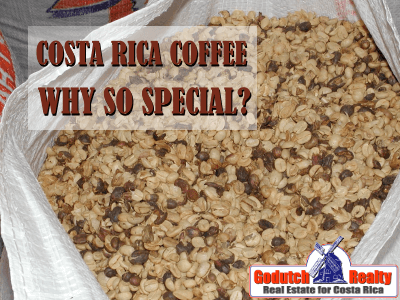 Have you ever wondered what makes Costa Rican Coffee so special? In terms of coffee production, Costa Rica is way down the list. But when we talk about quality, this small country can hold its own against any origin you care to name.
A long history – a head start on the neighbors
Costa Rica isn't even the largest grower of coffee in the Central American region; in fact, neighboring Guatemala, Nicaragua, and Honduras all produce more. But if we look at which country grows the largest amount of top-grade beans, Costa Rica comes out on top.
Why is this? Well, it partly comes down to history, since Costa Rica was the region's coffee-growing pioneer. Coffee was first planted in Costa Rica as early as the 18th century, and this has given the country a head start on its local competitors.
The first coffee plants were grown in the Meseta Central in 1779, and from then on, Costa Rican coffee was destined to play an important role in the economy of the country.
By the first half of the 19th century, production had overtaken cacao, tobacco, and sugar in importance. Although it has been through some rough patches – particularly during the 1980s when global prices crashed – solid infrastructure there has allowed Costa Rican coffee production to thrive.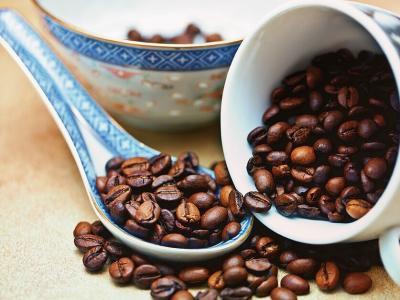 Low volumes, high quality
While Costa Rica accounts for only around 1% of global coffee production, it is a country that punches well above its weight in term of quality. Experts regard Costa Rican coffee beans extremely highly. It is well worth the effort to track down and sample.
Focus on quality
Some coffee growing countries are known for the huge volumes they produce. Brazil, the world's largest producer of coffee, is the best example.
Not so in Costa Rica, however. This is a coffee industry that focuses on quality. So much so that it is the only place in the world where it is illegal to grow anything other than Arabica beans.
Coffee beans are the seeds from the fruit of the Coffea plant. There are many species in the Coffea genus but only two are grown commercially: Coffea arabica, and Coffea canephora – the latter more commonly known as Robusta.
Of these two, as may be inferred from the name, Robusta is the hardier of the two species and is more tolerant of less favorable growing conditions. However, it produces coffee of an inferior quality, and the more prized of the two is the Arabica plant.
Arabicas are more temperamental and require more effort, but the reward is a far more refined coffee than Robusta beans can produce. Since only Arabica is permitted to be grown in Costa Rica, you could almost say that in Costa Rica, it's illegal to grow bad coffee!
No wonder Costa Rica has established itself as a highly respected origin among coffee connoisseurs.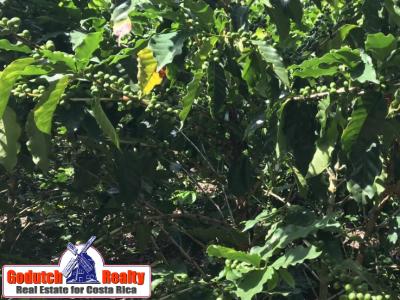 The perfect combination of climate, soil, and altitude
Even with experience, infrastructure and a focus on quality, Costa Rica wouldn't have become the highly regarded origin it is if it wasn't suitable for growing coffee. As it happens, Costa Rica is blessed with near perfect conditions for growing top-grade beans.
The temperature remains fairly constant year-round, ranging from around 63 to 80°F (17-28C°). The wet season and the dry season are the main reasons; the growing coffee plants usually receive rain in the morning and sunshine in the afternoon, ideal conditions for ripening coffee cherries.
The volcanic soils in the country are fertile and amenable to growing high-quality coffee, and much of the land also lies at the perfect altitudes for growing coffees with rich and complex flavor profiles.
The altitude at which coffee is grown is extremely important, and this is reflected in the strict system of classification in place in Costa Rica. We can talk about that next.
Classification of Costa Rican coffee beans
Coffees grown at higher altitudes take longer to ripen, lowering the yield and making them more expensive to grow. However, in general, these beans also have longer to develop, becoming denser and more packed with flavor.
This means that, despite the increased costs, these highly-prized beans sell for more since they have the most sought-after flavor profiles, making it worth the extra effort to grow them. The Costa Rican classification system reflects this.
The highest grade is SHG, standing for "Strictly High Grown". These beans are grown at altitudes of above 1,200m (3,900ft). The next grade is GHB, "Good Hard Beans", which grow at 1,000-1,200m (3,300-3,900ft). Finally, MHB, "Medium Hard Beans", are grown at 500-1,000m (1,600-3,300ft).
This classification system is another way Costa Rica ensures the high quality of its beans.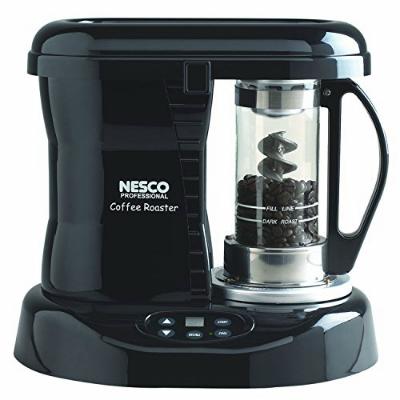 Growing regions, processing and roasting
In the most general terms, Costa Rican coffee presents a good, full body, a rich and robust flavor, and a crisp acidity. The best high-grown coffees have fruity tones and a clean, crisp taste. However, there is considerable variation depending on a number of factors.
There are eight distinct growing regions in Costa Rica. The most famous is Tarrazú; Tarrazu coffee characterizes itself by its rich aroma and strong acidity. Other well-known areas include Valle Occidental (West Valley), Brunca and Tres Ríos.
All three major processing techniques, natural, wet and honey processing, are in use in Costa Rica, with each producing different results.
Wet-processed – or "washed" – beans from Costa Rica usually display the typical clean, mild flavors most associated with this origin, while natural-processed beans tend to show a syrupier body with more fruit tones. Honey-processed beans offer hints of honey and molasses.
In terms of roasting, Costa Rican beans are generally medium or medium-dark roast. Medium roasts allow the subtle and complex flavors of high-grown beans to shine through. Although some are able to stand up to darker roasting.
To roast beans yourself, you need a home roaster. If you have one, buying green Costa Rican beans is also a great way to experiment with the best ways to bring out the best in these often exceptional beans. Or you can buy one online.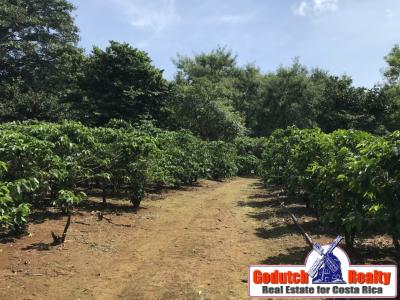 Care to participate in growing Costa Rican coffee? Check our listings, we have small and medium-sized coffee farms on inventory.
Author Bio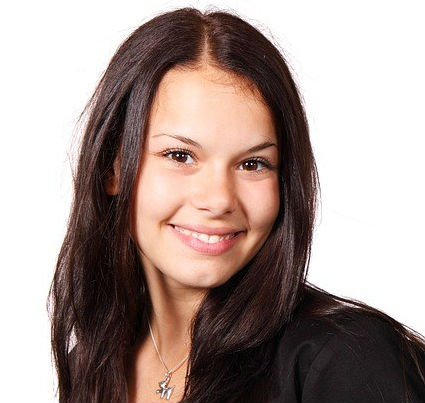 Kathy Gallo is a coffee addict. She loves everything about coffee and coffee-shop culture. And she loves writing about her experience of coffee, interesting and actionable.
---
If you like this blog, connect with me on Google+ or subscribe to my newsletter by clicking the banner below.

I DO want to remind our readers that we appreciate any referrals you can send us. Also, please remember the GoDutch Realty agents when you talk about your home in Costa Rica, we appreciate it.