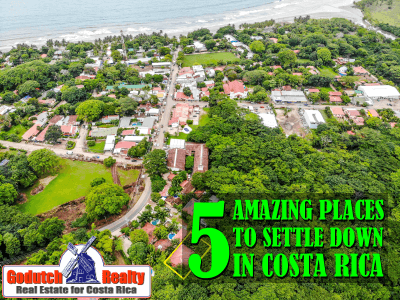 When moving to Costa Rica you'd want to settle down in one of the most amazing places, right?
A nice aspect regarding Costa Rica is that it is a fairly small country. This implies that you can get to pretty much anywhere in a few hours. Costa Rica is split up into five regions: Central Pacific, Central Valley, Southern Zone, Gold Coast, and the Northern Zone.
Every region offers a different quality of life and even the cost of living. To narrow down your potential living locations, it is better to do some research first. To help you in choosing, go over this short list of amazing places and get the feel of what kind of ambiance you are looking for in your new home.
1. Atenas
This lovely spot is situated in a small mountain valley with a fantastic view. The town's established image is boasting the "Best Climate in the World." Posters and boards showing the town's motto, "el Mejor Clima del Mundo," are pervasively spread all around and even plastered on buses.
Atenas, due to its size, can only offer essential services for its occupants. Thus, many residents need to make frequent visits to nearby Santa Ana, Escazú, and Alajuela for more complete services. The town's location is west of San Jose's and is also close to the Pacific Coast beaches.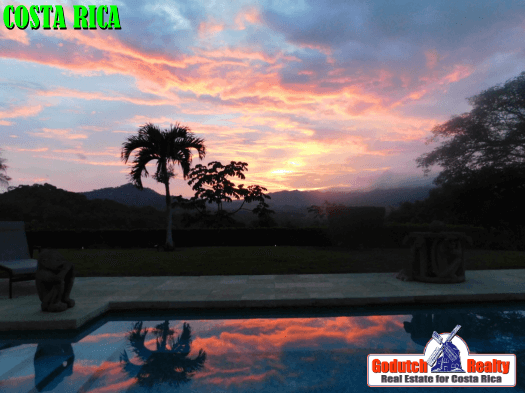 Despite all its charms, Atenas also has a downside when it comes to property prices. Due to the town getting so famous with expats, property prices skyrocketed incredibly in the last couple of years. However, this can still be turned into an opportunity for you to opt to sell your house fast for cash when the situation arises. Since many potential buyers on tours love this unique spot and choose to settle here despite the high property prices, it's the perfect chance to profit from your assets in the future.
2. Montezuma
Montezuma is also called Montefuma. I'm sure you guess what this is all about when reading this blog about a realtor in Costa Rica.  The town of Montezuma is a serene area at the southern tip of the Nicoya Peninsula on Costa Rica's Pacific coast. The advantage of this spot is its secluded and almost untouched natural aesthetic and personal privacy. The beaches are rocky in certain areas, sandy in others, yet all are picturesque and cradled by dense jungle.
Additionally, Montezuma flaunts natural swimming pools and rivers. There are a few waterfalls, wherein the tallest is nearly 80 feet. This coast is a great choice if your dream about a topical lifestyle that centers on nature.
3. Grecia
The city of Grecia covers an area of 6.86 km² and has a population of more or less 17,000. This city is famous for its steel-plated Catholic Church of Nuestra Senora de las Mercedes and the Rescate Wildlife Rescue Center.
Grecia has a lower offense percentage compared to the nearby city of San José, making it a reasonably safe place to settle down. If you're looking for a city where other expats have settled, Grecia is a great option.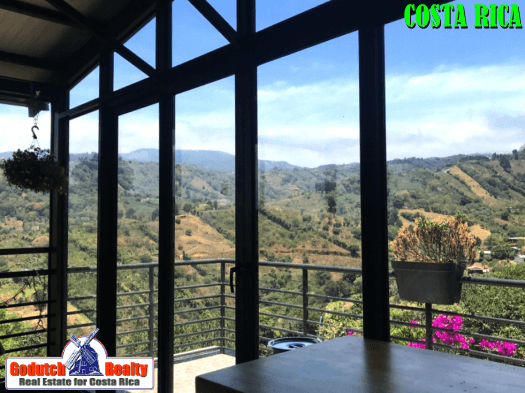 4. Samara
Living life by having a healthy lifestyle, consistently warm climates, and living close to the beach for a reasonably low price is a dream many people share. If you're one of the many individuals who want this kind of lifestyle, Costa Rica's Samara Beach is another of those amazing places that can be a great option for you.
If you love the waves and golden sands seep into the Pacific, where you'll discover the tranquility and ease of a beach lifestyle. This lifestyle, mixed with adequate modern amenities makes life very comfortable.
5. Puerto Viejo
Puerto Viejo, on the Costa Rican Caribbean, can't flaunt with regards to antique colonial architecture that is common in other Latin American nations. Regardless, it is overflowing with a dynamic and vibrant life full of drive and energy. In Puerto Viejo de Limon, you won't find any galleries, theaters, and museums that flourish and draw in tourists.
The town of Puerto Viejo is all about the beach, healthy food, reggae, and a relaxed lifestyle. There are a ton of great spots to enjoy a meal and relax with a cup of coffee.
Takeaway
When thinking about the best places to settle down, there are plenty of incredible options out there. If you really don't know where to start your search for amazing places, start here.
However, Costa Rica stands out as one of the most beautiful countries in Central America. Moreover, it also has so much going for it, both in tourism and development. You will discover that there are numerous things to do in Costa Rica. Also, for those who are looking to do business, there are various opportunities for both professional and personal pursuits.
Check back with us for additional information, before you make your move.
---
If you like this blog, subscribe to my newsletter by clicking the banner below.

I DO want to remind our readers that we appreciate any referrals you can send us. Also, please remember the GoDutch Realty agents when you talk about your home in Costa Rica, we appreciate it.