Estimated Reading Time: 8 Minutes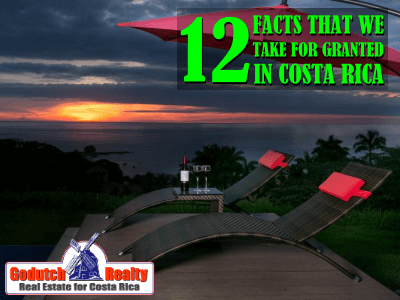 When you first arrive in a new country, there are concepts, habits, and unique facts that everyone notices. They might be the reason you move to Costa Rica or not, but you assume you'll do all you can to enjoy them.
After a while of living in Costa Rica, you get into the rhythm of living your life, doing what you do and you forget. You forget about those unique facts because you start taking them for granted.
You don't really notice that you take them for granted until you get visitors or when you travel. I invite you to join me on a fact-finding tour. Please do not take those facts for granted, once you are living in Costa Rica.
These facts will give you the opportunity to live the Pura Vida.
1.    The Spanish language
Yes! Do you notice that everyone speaks Spanish? Yeah, but they speak English too. And if they don't, who cares anyway.  You are taking their effort to speak your language for granted and you shouldn't.
Living in Costa Rica already? Probably learning Spanish was pretty high on your bucket list originally. What happened? Too lazy? Too expensive? Too many more important things to do?
Come on now, let's try again and show some respect for those around you. You'll be surprised how much more fun it is to live in a country when you can address the locals in their own language.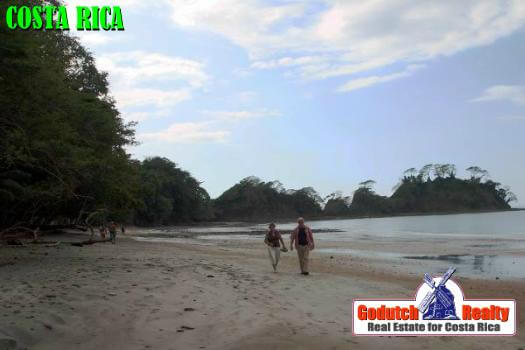 2.    Bugs and cockroaches
Costa Rica is located in the tropics. In the tropics, there are bugs. We have spiders, scorpions, beetles, ants, mosquitoes, cockroaches, and all kinds of nasty and scary insects. Install screens on your doors and windows and call an exterminator once a year. You'll be surprised how easy it is to take bugs for granted.
3.    The National Parks
Wasn't visiting the National Parks also on your bucket list? You probably forgot, right! Now that you are settled, you always find more important things to do. Bird watching, canopy, zip line, so many fun things to do.
Such a pity, such a waste, all that beautiful wildlife so close to your bed and you'll die and never enjoy any of it. Don't take them for granted; enjoy them now, while you can.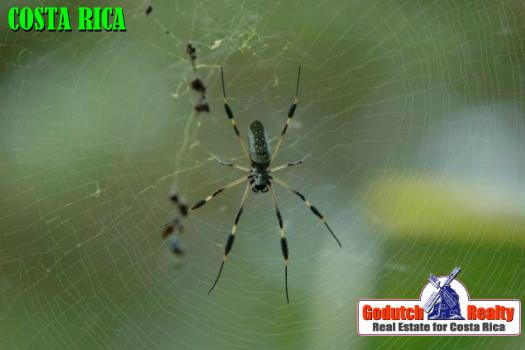 4.    The barking dogs
Many dog owners keep their dogs outside because it never snows in Costa Rica. When one dog starts barking for some reason, every dog in the neighborhood does the same thing. Before you know it, half the dogs in town are barking. Ticos don't mind, I don't either. You either take them for granted when living in Costa Rica or you move elsewhere.
5.    The beaches
You might not be a beach person, just like me, which is why you take them for granted. My advantage is that in my 36 years of living in Costa Rica, I've been to almost every beach in Costa Rica. Of course, a re-visit is not such a bad idea and it makes living in Costa Rica just so much better.
I went back to Santa Teresa and Mal Pais recently. I was amazed about everything that has happened there since I last went and enjoyed myself, even if it was all about work. If you're not looking for a tan, just the smoothing ocean views that you can enjoy from under a palm tree. Try it, have a cold beer, find a comfortable chair and kick back for a couple of days. It will do you well.
6.    The fireworks
Every time the church or municipality in your community has a celebration, they seem to need to let everyone know about it.  They do it with fireworks at 6 am and they do it at 10 pm. They wake up babies and scare the hell out of pets. This week, the priest in San Antonio de Escazu, despite of all neighbor's complaints, though he had to make San Miguel Arcángel happy with them. Celebrations are also important.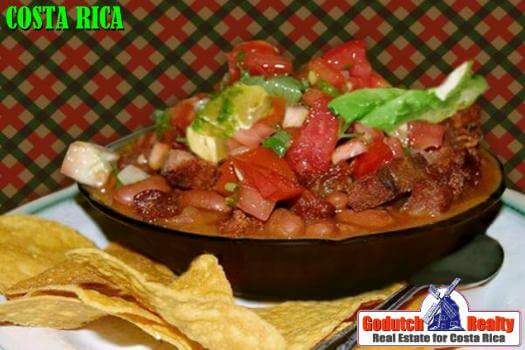 7.    All those other beautiful places
When doing your due diligence on moving to Costa Rica, you saw all those photos, everyone. And you fell in love. Then you said you were going to visit once you'd be living in Costa Rica. But where, what, how? The only gringo I know who travels the country and gets to see all those incredible places is Karl Kahler, the Tico Times travel correspondent. Karl gets paid to visit all those places.
The good thing is that Karl writes very well about all these other beautiful places so you have a great choice of places to visit. Check it out, I'm sure you'll stop taking for granted that you live in paradise.
8.    The power goes off
For some reason, the power goes off during the rainy season and also during the windy season. In Costa Rica, we have above-ground power lines, so a truck or lightning can hit a power pole easily. A whole neighborhood can be without power for 4 – 5 hours. No TV, no internet, no light, and no food unless you cook on gas. Maybe that last tip is a good one?
9.    The food
You can easily get used to the rice & beans with an egg and sour cream when living in Costa Rica.  The black bean soup or sopa de frijoles. The chifrijo, a mix of rice, beans, fried pork (chicharrón) and chimichurri. The beef stew or olla de carne, and many other typical Tico recipes. Of course, you can also buy Chinese, Japanese, Peruvian, Cuban, Argentinian, Korean, Mongolian, Libanese, Columbian, French, Spanish, Mediterranean, Italian or just a plain old burger, hot dog or pizza.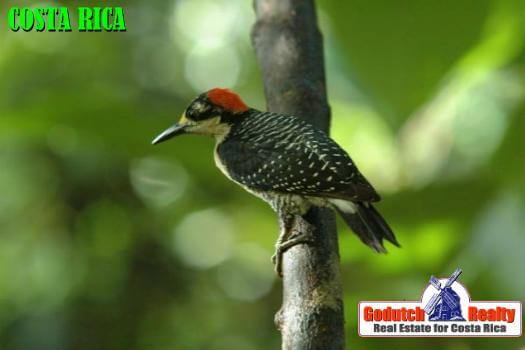 10.   Suicide showers
Having to put up with suicide showers or not depends a lot on your budget. Modern homes in Costa Rica don't have suicide showers anymore; they have a hot water tank or an instant heater. A suicide shower is a showerhead with a built-in heating element. If you want hot water, you'll get very little of it. After living in Costa Rica for a while, you get used to them… until you take a real shower again.
11.    Getting lost
It's oh so easy to get lost when living in Costa Rica. Yesterday, a Tico architect was going to be late for our meeting and sent me a text message: Waze tells me I will be at your office at 3:10 pm. Today, a gringo and I were on diligence all over town and he asked if I didn't use Waze. I've been in Costa Rica since 1980 and I've seen all the cities grow. Cities change on me, but I don't get lost, I can always find an address, even if it doesn't have a street name or number. Others take for granted that they will get lost.
12.    When it rains it pours
Rain keeps Costa Rica green and beautiful, that's why we love it… most of the time. Generally, when it rains it pours. That's why we have gutters where you can hide a truck, that's how large they are. On most days when it rains, we also have beautiful weather for the rest of the day. AND temperatures don't change when it rains, only the humidity percentage goes up. After a while, you take rain for granted, at least I do.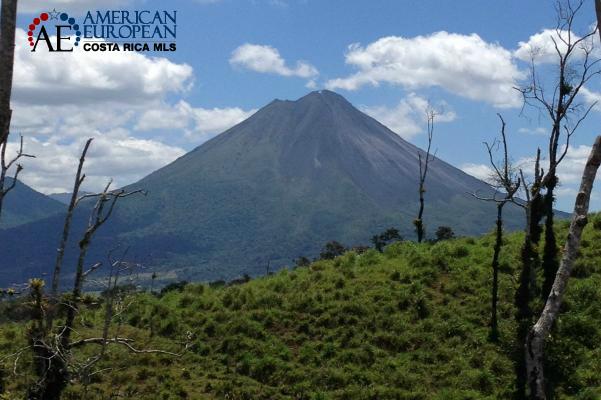 At Godutch Realty, we love to take you on these fact-finding tours that help you do your due diligence. Don't forget to contact us when you're ready to purchase property, so we can take you on the ultimate Costa Rica real estate experience.
---
​If you like this blog, subscribe to my newsletter by clicking the banner below.

I DO want to remind our readers that we appreciate any referrals you can send us. Also, when talking about your home in Costa Rica, please remember the GoDutch Realty agents. We appreciate it.