Estimated Reading Time: 4 Minutes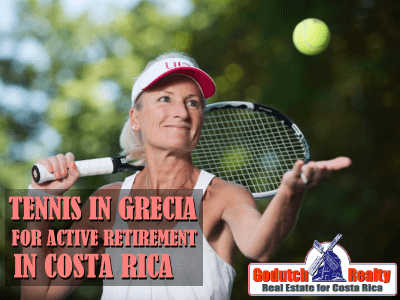 Did you know there are two tennis outfits Grecia?
When showing property with clients a while ago, I saw a couple of tennis rackets and a basket full of tennis balls in the garage of the Grecia home for sale. We were way up in the mountains of Grecia and it didn't need much imagination to figure out that the property didn't have its own tennis court unless the owner liked to hit tennis balls into the valley for the fun of it.
Thanks to the owners of that property, I can give you the good news about another great amenity in Grecia: tennis courts. I always thought that the Costa Rica Tennis Club in Sabana, San Jose was the only club with decent tennis courts in the Central Valley. Of course, not counting the various country clubs like the Cariari Country Club, the Costa Rica Country Club and the Los Reyes Country Club, which are all membership clubs.
I wasn't aware that there are quite a few expats who retired in Grecia because they play tennis, the reason for this small blog about it. For those who are looking for an active retirement, living in Grecia can be a great option. If you plan to move to Costa Rica and tennis is your sport, any of these tennis outfits Grecia can be a good choice. Check it out!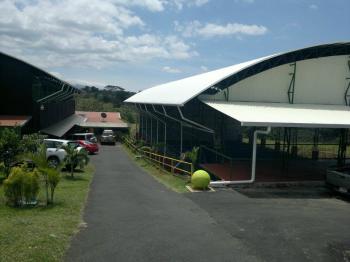 Check out the options for tennis outfits Grecia now:
Tennis Academy Webb
Address: 1 km al Norte de la Delegación del Transito, por Calle Corinto, Grecia.
Open: 06:00 AM – 05:00 PM from Monday to Friday. Saturday 06:00 AM – 12:00 MD.
Phones: 2495-0033/ 2495-0034
Check their Facebook now.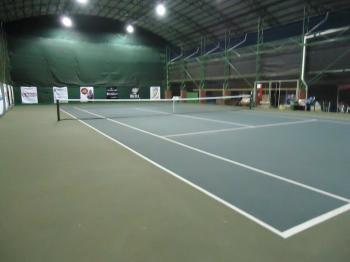 The Tennis Academy Webb in Grecia – Costa Rica
Smash Tennis Center
Address: 300 metros Norte Plaza de Deportes, Calle San Jose, Grecia
Open: call for opening hours
Phones: 2100-4042 / 8524-3030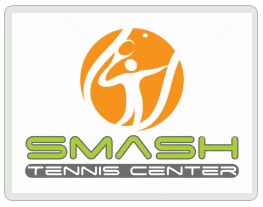 Smash Tennis Center in Grecia – Costa Rica
Both have covered courts and Smash is very, very active in instruction and has local tournaments.
The Tennis Academy Webb and the Smash Tennis Center are very easily accessible from the different locations in Grecia like Cajon and San Isidro, as well as Naranjo and Sarchi, where most of our Costa Rica real estate clients live. Check their Facebook.
Are you wondering why I give you all this information? Well, being the most active real estate company in Grecia, we try to update you on everything that is going on in that area. I certainly hope that any of these tennis outfits Grecia suits your requirements.
Feel free to contact Brooke Bishop or Karina Ugalde and if you're in the market to purchase or rent a home in Grecia. I can assure you that you will be in good and knowledgeable hands. We appreciate your business.
---
If you like this blog, subscribe to my newsletter by clicking the banner below.

I DO want to remind our readers that we appreciate any referrals you can send us. Also, remember GoDutch Realty when talking about your home in Costa Rica to friends and family. We appreciate it.