Estimated Reading Time: 5 Minutes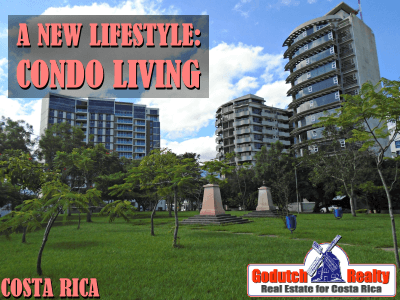 Life in the suburbs is changing, tremendously, with new condo towers everywhere. I remember like yesterday, that we had cows and horses in the street a while ago.
Jeez, time flies. And the world has changed so much. And Costa Rica is now a whole different world than the one I moved to a long time ago.
Yes, it feels like yesterday that we had farmers here taking their herd from one place to the other. But, there were hardly any cars back then. Now, in Escazu, cars are everywhere. Right at my gate, I have to wriggle my way into traffic, because they won't give an inch. Not even when I ask nicely.
The village turned city. It looks like the rat race I left almost 40 years ago when I moved from Holland to Escazu. It's happened slowly but steadily. BUT, this change of lifestyle also offers many positive features, today's topic.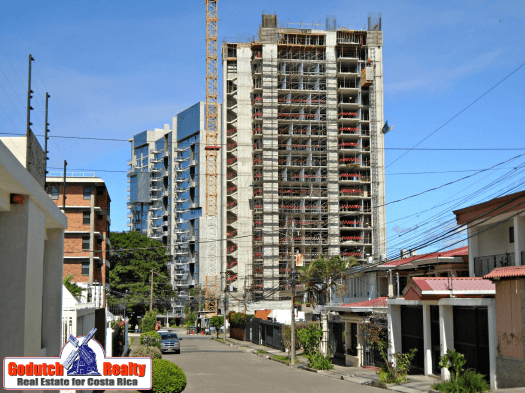 Urban living
When living in a town that is changing into an urban environment, you have several choices:
Stay where you are and adapt to the urban lifestyle. Now you have many services and amenities at your fingertips, that you did not have before.
Move to another rural environment like the higher altitudes in Escazu and Santa Ana, Atenas, or Grecia. Those locations are much more rural and have zoning plans in place, so you can choose the area that will stay rural.
Move to a subdivision like Cariari, where construction of more than 3 stories is not allowed. Meanwhile, you can take advantage of the urban amenities only a few minutes away.
If you like real urban living and are too lazy to learn Spanish, moving to Toronto can also be a great option for you. In that case, you should meet our friendly realtor there to view Toronto homes for sale.
Modern living
The new condo towers offer a much different living solution than what we have been used to in the past.
Most units are very modern contemporary in their design.
They offer views of the city.
Usually, they have only one parking spot. You're supposed to get rid of your car and use public transport
Each condo tower offers very nice amenities, so you won't have to go anywhere for leisure.
You'll find a pool, a gym, a rooftop entertainment area, a shopping center, and others.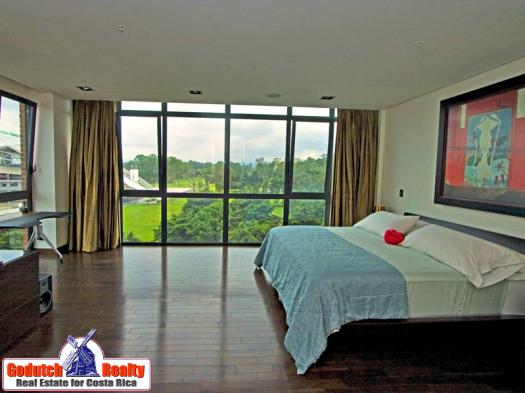 Amenities
The advantage of urban living is that it offers a zillion amenities that you won't find in rural towns. As I'm getting older, I'm starting to appreciate being close to a good hospital for example. We don't shop a lot, but it's nice not having to drive for an hour to get to a decent shopping center or a great restaurant.
These new condo towers have flashy names, like Distrito 4, Avenida Escazu, and Escazu Village. Not very original names, but they're easy to remember. These condo towers often have stores, movie theaters, restaurants, and other amenities in the same environment. You won't find any of that in a more rural town like Atenas and Grecia or in any of the beach areas.
Check some of our condo listings now.
San José is changing
I'm thankful that Escazu, because of their zoning, won't allow any 20 story buildings or even higher than that. In Nunciatura and Sabana, real estate developers are building an amazing amount of new towers.
San José Mayor Johnny Araya is learning from the Columbian cities Bogota and Medellin. Here is finally a politician who is doing what he can, trying to learn from others. One of his biggest proposals is to try to bring residents back into San Jose with those new condo towers.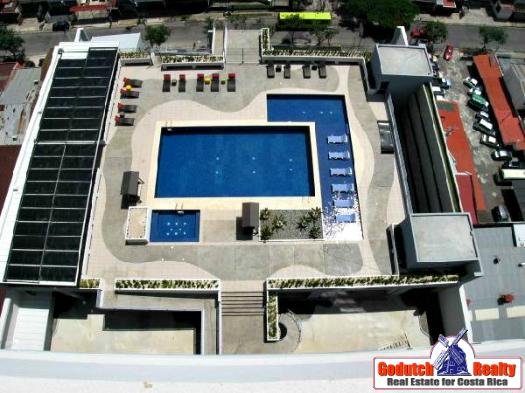 Millennials
Especially the younger generations, such as the millennials, will adapt much easier to the urban lifestyle than the older generation. Therefore, real estate developers market their new towers to those who are looking for a more executive lifestyle than the usual family environment.
Between Sabana, Nunciatura, and the area around the National Stadium, I count at least 20 large residential towers. The highest until now is 29 floors.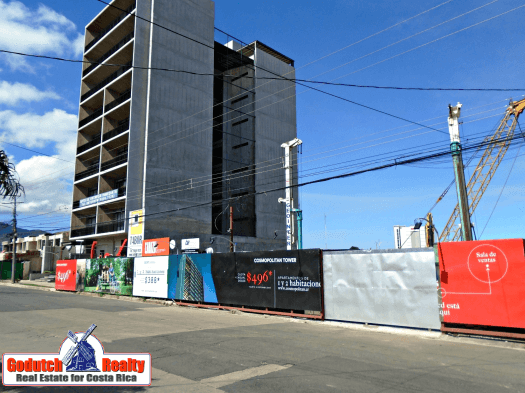 Are you looking for an urban lifestyle with country club-like amenities? Then please contact us and we'll assist you in your purchase with pleasure.
The grammar of the Spanish version of this blog was checked and corrected by Wagner Freer of Spanish School for Residents and Expats. We strongly recommend this language school as your best choice to learn Spanish, click here to contact them. Now also in Green Project Language School, Ojochal.

---

I DO want to remind our readers that we appreciate any referrals you can send us. Also, please remember the GoDutch Realty agents when you talk about your home in Costa Rica, we appreciate it.