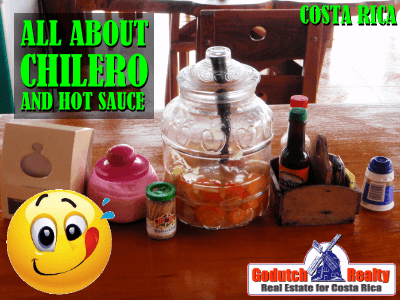 Do you know what a chilera is? Costa Rican cuisine offers quite a variety of vegetables.  You can purchase those at any farmers market or grocery store as you all know.
What many do not know is that those vegetables are also used in one of the most important ingredients of that Costa Rican cuisine: la chilera. The chilera is an important ingredient in the typical food that you will find in the local restaurants and what local families eat in their daily diet.
Some call it a hot sauce in Costa Rica but it really is not. El chilera is really nothing more than spicy pickled vegetables.
The easiest way to get your chilera is to go shopping; you will find a tremendous variety of chileras in the grocery store. Certain towns in Costa Rica, like Zarcero, are pretty famous for their chileras. You can also shop at any farmers market for the necessary ingredients and make your own chilera and enjoy the traditional food of Costa Rica whenever you can.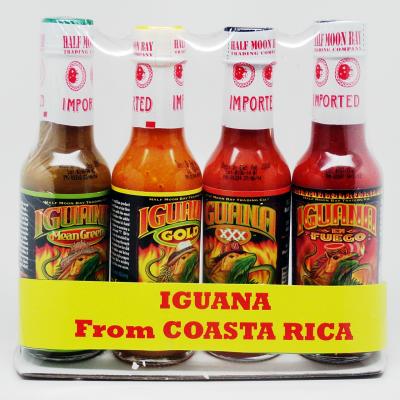 The Soda
The Tico menu generally consists of rice, beans, some vegetables plus steak, pork, chicken or fish, which carries the name "casado". If you are looking to eat like a local, look for the soda. You can get a casado at any of the local restaurants, called "soda". This is not a soda pop, the word soda means restaurant. You will find a soda downtown of any city, they'll be inside the local market, around the bus stop, around the park or across from the soccer field. If you're afraid to get lost, ask ¿"sabe usted dónde hay una soda por aquí"?
Not Tico
The chilera is not really a Tico recipe; it is used throughout Central America and Mexico and each country gives the chilera its own little touches. Learn how to make your own chilera in the following video (and learn a bit of Spanish while cooking):
When a chilera is homemade, we call it a "chilera casera". A chilera is also called Chilera en escabeche or Chilera encurtido.
La Chilera – el Chilero
Is it called a Chilera (feminine) or a Chilero (masculine)? I really don't know. I guess the chilera is the one with the whole vegetables in it. And the chilero is the one with the ground chile, as shown in the image below.
A chilera is one of the most important ingredients of a casado. The chilera will give the food the final touches.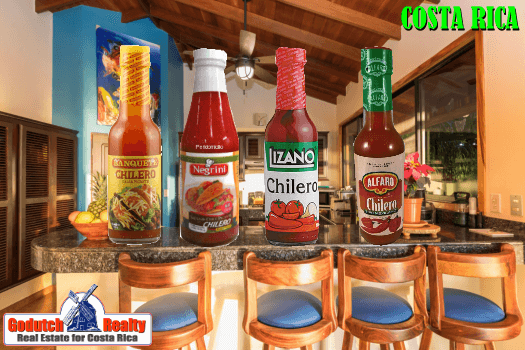 Chilera recipe
Every Costa Rican cook has his/her own chilera recipe. The main ingredients are vinegar, water, sugar, and chile peppers (pick them as hot as you want). Then you can use many different vegetables such as sweet peppers, cauliflower, broccoli, carrots, cucumber, green beans, and onions. As for the use of spices, it is customary to use salt, allspice and mustard seed, but I have also seen black pepper, white pepper, oregano, and cloves used. If you really want to get creative, you can use green banana or platano, mango, pejibaye, baby corn, and many other ingredients.
You can make the chilera as hot as you want by not cooking the chili seeds or not. My wife's grandma used to put the chilera after cooking it outside in the sun for hours, which would make it even spicier. You will find chileras in the grocery stores, made by large factories such as Lizano and Tío Pelón, but in the countryside and on the Central Pacific beaches, (at the fruit stands) you will find homemade chileras, mostly made in the Zarcero area.
When eating in a soda and eat typical food, be careful when you serve yourself a spoonful of chilera. You never know how spicy it can be and it can ruin your food (and body parts).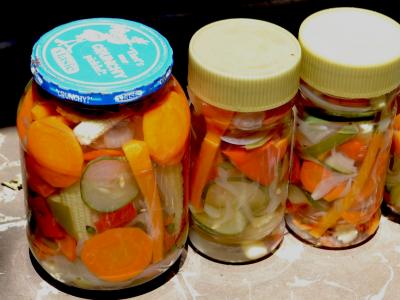 Hot sauce or salsa picante
There are many different types of hot sauce in Costa Rica. Costa Ricans usually do not eat as spicy (picante) as the Mexicans do. There are many different Costa Rican hot sauces on the market with brand names like Banquete, Lizano, Negrini, Santa Cruz, El Angel. Most grocery stores also sell imported hot sauces like MCILLHENNY and all kinds of Mexican hot sauces.
You will find many different names used by the different factories, such as Tabasco, Chilera, Salsa picante, and even hot sauce. The pungency (spicy heat) of each sauce is measured only for a product that is exported and not for the local market.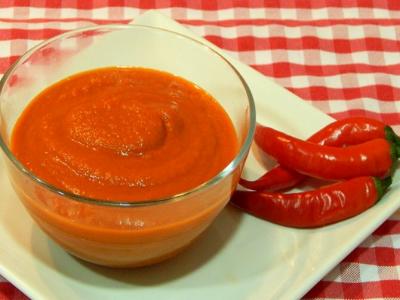 Hot Sauce recipe
When making your own salsa picante in Costa Rica, you can try using different chili peppers. The large ones are less hot and the smaller they get, the hotter they are. Including the chili seeds or not makes a huge difference. Use Google Translate to try this recipe to make an organic salsa picante from the feria (farmers market).
On another day, I will tell you more about the use of the world-famous Salsa Lizano in typical food of Costa Rica, because that is a different story altogether.
If you like cooking and you are looking for a home with a great kitchen where you can cook your own chilera and hot sauce, contact us now, we can assist you with pleasure.
---
​If you like this blog, subscribe to my newsletter by clicking the banner below.

I DO want to remind our readers that we appreciate any referrals you can send us. Also, please remember the GoDutch Realty agents when you talk about your home in Costa Rica, we appreciate it.