Estimated Reading Time: 5 Minutes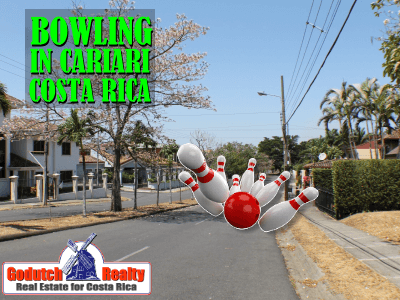 Great news, now you can go bowling in Cariari, called BolCariari.
When I was 12 years old, our neighborhood gang used to play baseball on a large commercial property under construction near my home. The owner of the building under construction invited us to keep visiting after the building would be done. This was going to be the first contact that I had with bowling.
When I moved to Costa Rica, I was invited to play the American League in the Boliche Dent in San Pedro, the only bowling alley in Costa Rica back then.
That was before the first and only terrorist attack in Costarican history took place. Tico terrorists (can you believe that?) placed a car bomb against the American embassy downtown San Jose. Since some playing in the American League were US marines, people working at the US embassy, and a few teachers who worked at Country Day School and The Costa Rica Academy (now International School), we were not allowed to play for the rest of the year. This was during the beginning of the '80s.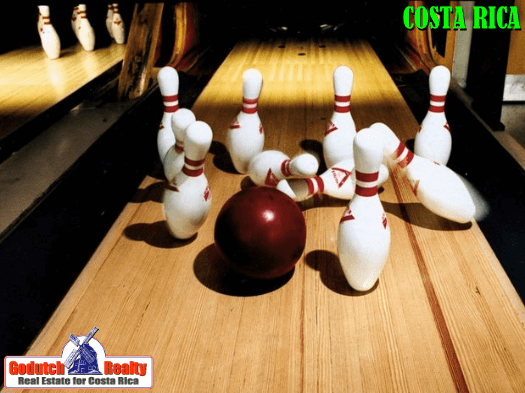 This intro was just to show you how I have always enjoyed bowling. Work and other interests made me lose interest, but I think it's a great form of entertainment, for all ages.
Bowling in Costa Rica
The Boliche Dent (phone 2253-5745) in San Pedro was remodeled many years ago. It was kind of forgotten by those who live on the west side of San Jose because traffic made the drive too long. Then the new Metrobol was opened in Escazu in 1999.
This was a short victory for the west-side bowling players. The owner of Aliss stores thought it would be more profitable to open a department store in 2006 and got rid of the bowling.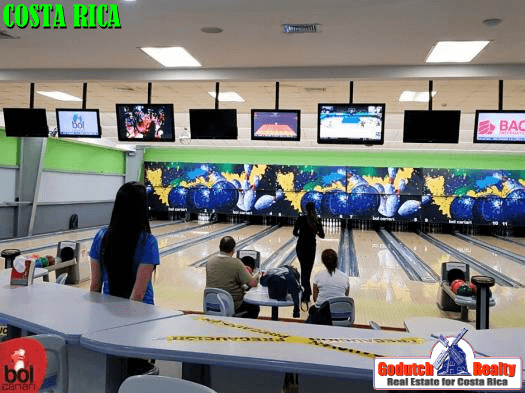 Bowling in Cariari
The year 2012 brings us a new place to go bowling in Cariari. This is a bowling center with the name BolCariari (phone 2239-2222). It is located almost next to the Cariari shopping mall.
The location is set very smartly. The Cariari – Belen and lower Heredia area are growing fast and there was very little entertainment in that area of the Central Valley. Many large North American companies are now installed in the many Industrial parks in the area, like Global Park and Ultra Park.
Rock 'n' bowl
Bowling in Cariari is fun! You can do it with friends, family and in a league. One of the few sports I know people practice while having a beer.
BolCariari also offers Cosmic Bowling, which you can do without having to go to the Milky Way. Cosmic Bowling is glow-in-the-dark bowling with a dance club atmosphere that rocks the center with a state-of-the-art sound system. Have fun while bowling with a light show, in the fog, and a DJ who keeps the center rockin', it really is the place to be to rock 'n' bowl and great entertainment! I invite you to go bowling in Cariari and also check out their Facebook page.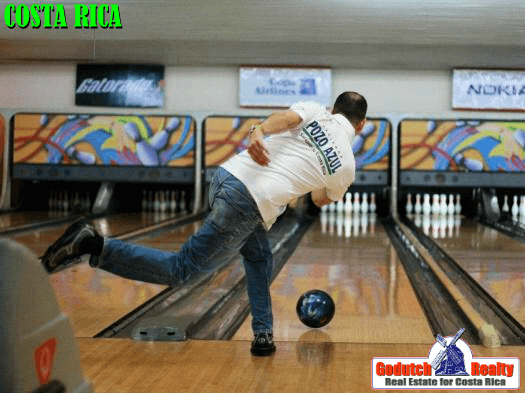 Huge growth area
Cariari real estate has remained very stable over the years and construction is going crazy everywhere. All this is creating a great market for BolCariari. Bowling has been proven to be a great sport and pastime for young and old.
Investment in the Cariari real estate market is a great opportunity now because of the huge amount of jobs that are created in the area by all the North American companies moving into the different Free Trade Zones between Cariari and the city of Heredia.
Shell
GoDutch Realty and our agent in Cariari and Belen, Shell Johanson, offers a wide range of options of Cariari homes for sale and quite a few nice rental options.
Shell lives in Cariari himself and can introduce you not only to the new bowling center BolCariari. You'll also love the Cariari Country Club if you like to play golf or swim your laps. Shell will attend you professionally for all your Cariari real estate needs in the Cariari – Belen and lower Heredia areas, feel free to contact Shell Johanson now.
---
If you like this blog, subscribe to my newsletter by clicking the banner below.

I DO want to remind our readers that we appreciate any referrals you can send us. Also, please remember the GoDutch Realty agents when you talk about your home in Costa Rica, we appreciate it.