Estimated Reading Time: 3 Minutes
Pre-construction changes are probably the most difficult ones to make when buying a home. You're dreaming about moving into that brand-new home or condo soon and then it turns out it isn't as great as you had imagined. For a real estate developer or a builder, a client who changes everything that was planned is a client from hell. Been there, done that.
When buying a construction in pre-construction, you probably do it all on renderings and floorplans. Take the time to check the sizes of the rooms, the height of the ceilings, and the logic of the floorplan (does it flow?). A builder will allow you into the construction of your custom home at any time, but a condo real estate developer won't.
Finishing Materials
When buying pre-construction, you really have no idea what to expect. Most developers won't have the final finishes on display when you sign the purchase agreement. Or when they do, you might decide you don't like them and request your own. And that's when all the problems start.
Of course, when you build your custom home, the builder will use your specs from the beginning. But if you purchase a house that is already under construction, and you want to change anything the builder has already planned, you want to get it right.
I have a couple of suggestions that have worked for clients and for me when buying pre-construction:
Spend serious time visiting the model or the construction plans,
Spend considerable time looking at the finishing materials the builder will use,
Look for changes you can make that will make the home functional for you,
Hire a home inspector who can control your specs,
Don't pay the builder before the home inspector okays the inspection,
Visit the site now and then, but not too often.
Floor Plans
Do NOT try to change floorplans or add rooms to the construction. This will involve problems in the design, such as load-bearing walls, and the roofline, and create water and drainage issues.
More Details
Depending on the size of the home, the architectural style of the project, and the finishes that match your taste, you need to look at the following details:
Tiles throughout, including bathroom and kitchen tiles,
Kitchen and bathroom cabinetry,
Kitchen and bathroom faucets,
Shower heads, tubs, whirlpools,
Of course, these are the basic details, but I know people who try to change many more details than these. Keep in mind that Costa Rica is a small country and most hardware stores do not keep much inventory. Some stores will order the product that you need, which will take 10 weeks to deliver, and will be too late for the developer to make the changes.
Often, real estate developers do not include shower doors and only basic light fixtures. Ask about that and if they will install the ones that you supply.
Making Changes
The possibility of making changes before or during construction depends on:
The size of the project or construction,
If the developer or builder already bought the finishing materials or not,
If the developer organizes the construction in specialized teams or not (like drywall, plumbing, and cabinetry teams),
The willingness of the developer to cooperate,
Your willingness to pay extra,
You can also go through these 8 smart steps that'll allow you for a much better-informed decision.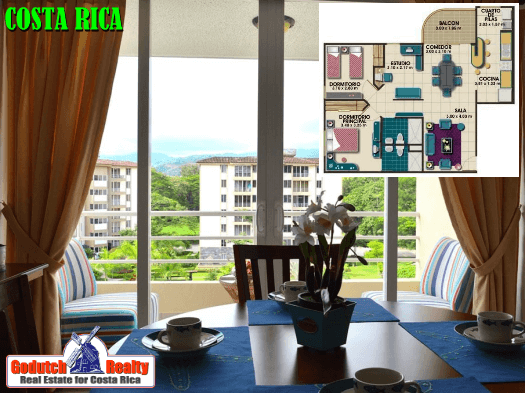 Before Construction Starts
Don't make changes during the construction, making any changes before construction is the way to go. I have never been great with floor plans. But I can spend time in a model home and really figure out some positive changes. Sometimes just doing away with a wall that does not serve any purpose can open up the entire room for more space and comfort. But will the developer agree on doing that? I doubt it, once it's done you can forget about it. Or, you can decide to tear that wall out as soon as the builder has delivered the unit.
Working with the developer's engineering department to make changes happen is important to make sure what you want can be done. Sometimes changes can be done easily and other times because of construction type, the changes cannot be made.
I have always thought that most architects are great designers but sometimes lack the actual building logic. Have you ever walked into a home in Costa Rica and asked "why did they do that, or what is that"? Everyone has preferences concerning their lifestyle. Those little comfort items you want are worth it. Changes, of course, cost money, depending on what you want.
Pre-construction Cost Changes
The cost of the pre-construction changes is much lower if you make the changes upfront rather than in the middle of construction. If you find a great residential project with a good floor plan and want a few pre-construction changes, and the builder or developer comes well recommended, then do it.
Contact us now if you want to purchase a new home or pre-construction.
Image used as featured image: Photo by Josue Isai Ramos Figueroa on Unsplash