Estimated Reading Time:  4 Minutes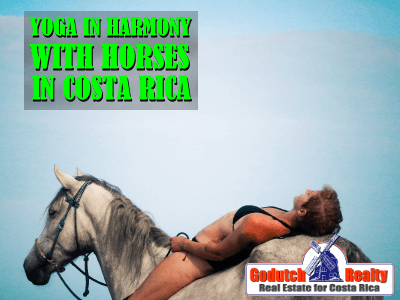 I am often asked, with a lot of skepticism, why yoga and horses? Where is the connection?
My standard answer is; I have experienced the similarities between riding and yoga practice.  The same stillness and union I find in my yoga practice I feel when I ride. Last week I told you how I found Yoga at 51 and today, I'd like to tell you more about yoga in harmony with horses.
Before I ask anything from my equine partner I center myself, physically and mentally.  I need to be in a calm place where I can be sensitive to my partner's actions and be receptive to his communication with me.
Riding is a continuous 2-way dialogue between me and my horse.  When I practice yoga meditation or yoga postures (asanas) I also cultivate a sense of quietness.  I move in and out of postures with a gentle breath and a calm mind.  This translates into a feeling of being centered, the same feeling I have when I ride.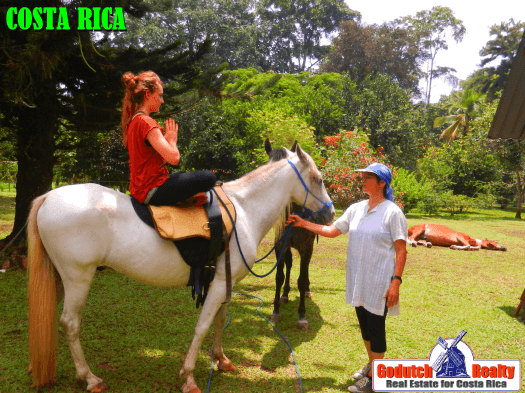 I am passionate about riding and yoga because they have given me the freedom of movement I thought I was destined to lose. I have rheumatoid arthritis and my strength and range of movement have been compromised over time.
Daily yoga practice has strengthened my muscles and joints and increased my overall health.
Riding has enabled me to still enjoy the beauty of Costa Rica's natural abundance. I can no longer hike but with my horse, I can still enjoy the hills of Escazu with a partner who delights as much as I do in our early morning jaunts.
In my mind, yoga and horses are the perfect combination. Both develop strength in body and mind and invite us to develop inner awareness. Both are really fun to do!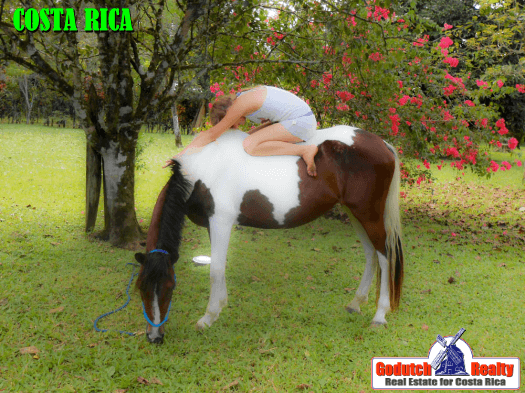 Retreat
I have teamed up to offer Yoga in Costa Rica in Harmony with Horses with the owner of Magellan Inn in Cahuita and co-founder of Kindred Spirits, Equestrian Retreats to offer this unique retreat.
For more information on Yoga in Costa Rica in harmony with Horses, please go to Kindred Spirits, Equestrian Retreat's website.
The Author
Corinne Aulakh is certified through the Yoga Alliance as an E-500-RYT with Yoga Alliance, and as a yoga therapist with the International Association of Yoga Therapists.
She has studied at the Let It Go School in Santa Barbara, California and at the Asana Andiappan College of Yoga and Research Centre in Chennai, India, and at the Association for yoga and meditation in Rishikesh.
---
If you like this blog, subscribe to my newsletter by clicking the banner below.

I DO want to remind our readers that we appreciate any referrals you can send us. Also, remember GoDutch Realty when talking about your home in Costa Rica to friends and family. We appreciate it.