Estimated Reading Time: 8 Minutes
The builder and we had agreed on closing in February. We only have to make the final payment for our amazing property in Costa Rica. As soon as we wire the payment, we can proceed with closing the deal. Of course, these situations almost always have hurdles.
The best way to do this is to stay calm and keep one's eye on the ultimate goal. I believe it was an ancient Greek philosopher who said "The long journey to Mount Olympus begins with a single step"
First, I should say a few words about my last post. Ivo informs me that he received some emails regarding the difficulties I described. Some people wanted to know where the development was. I have sworn Ivo to secrecy about this. My intention was to be quite frank about the problems and issues from the beginning. But I agreed to also tell the good things about our purchase process. If parties were identified, I knew that I would have to soften my comments. And that would defeat the purpose of my blogs.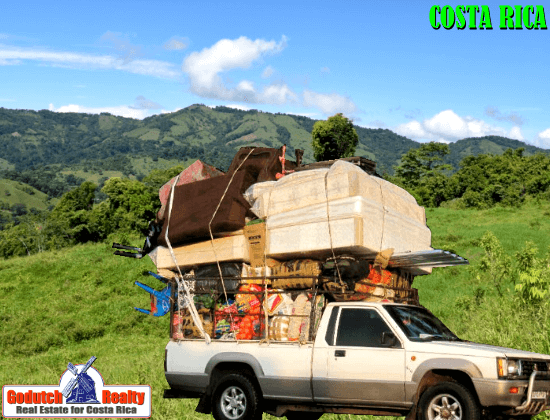 Every transaction has challenges
Besides, in my experience, every real estate transaction of this magnitude has its own challenges. You might want to avoid the challenges I have described. But then, you will certainly find others, specific to your own transaction. These may be even more problematic than mine has been.
In all honesty, now that I'm almost closing, the process has been pretty smooth. I still have good relations with the developer. He has fulfilled the major requirement of his role, which is to build a solid house, in an attractive, secure development. Unless something major goes off the rails in the remaining steps, I even recommend that others purchase property from him.
The next steps
We have booked flights to Miami for this week. There we will spend a few days there to get out of the cold weather where we live. We planned to enjoy some of the sunshine and great restaurants, and then on to San Jose. There we will meet with our developer and his lawyer next week. We'll make the final payment and take possession of the corporate shares and books, and records.
Then we will rent a car, and proceed to our new property in Costa Rica!
To say we are excited is like saying one can see a bird or two in Costa Rica. It doesn't even begin to describe how we feel. My wife is packing suitcases with things she thinks we will need at our new place. Every day she tells me to reserve an additional bag to be checked on our flights! I hope the flights will be half-empty. Because our luggage will take up half the capacity of the plane!!
As for myself, the focus is on putting together the financial details and getting us to the point that we legally own the property (via the corporation). And of course, paying for the property, there are some challenges with that!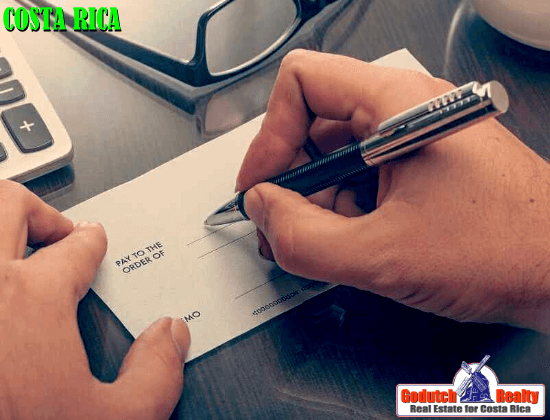 Our First Challenge
We are taking a larger mortgage on our principal residence to come up with the funds (at least initially).  Although we have funds and investments in various places, there is no single source to make the entire payment. So it's easier to draw down on our mortgage for the closing. Later we will repay the amounts from other "pots" of funds we have elsewhere. And since it is our intention to rent out our Costa Rica home, I don't mind keeping a modest mortgage on the place. Hopefully, the rental income will cover those payments.
I have received notification from our bank that the increase is approved. But there is still some paperwork and signing to do in order to actually have access to the funds. So, I'm hoping I can finalize all these details so I can forward funds to my lawyer's escrow account. Then escrow will provide the cheque to the developer. I need to do all of this before we fly out in a couple of days!
Our Second Challenge
Here it comes back to our developer, who I previously pointed out has his own way of doing things. His instructions to us were to wire the final closing amount to him five days before arrival. He would let us know when he had received the funds. That would clean up the paperwork when we arrived there. We were certainly not happy with this arrangement. In case something went awry with the closing, our developer would have our money, and we would have…nothing.
Not knowing what normal practice in Costa Rica was, we turned to our friend, Ivo, for his advice in this situation. He came through for us. He strongly recommended that we forward the funds to our lawyer, to keep in his escrow account. So we had to have another "discussion" with our developer.
However, he must be getting used to our independent ways; he didn't seem too upset by this approach. Although this will cost us several hundred dollars in lawyer's fees, I could not bring myself to follow the developer's suggestion.
Trust?
And it's not only a matter of trust.  I have trusted him and sent him funds for doing some things around our property, but not in the amount of our final closing payment. It's just that any number of things could happen. What if he was in an accident on his way to the closing, and ended up in the hospital? Maybe even incapacitated and unable to sign documents?
So now all I need to do is ensure I get the funds from my bank to our lawyer in Costa Rica before we leave our country. No pressure or stress at all! Hint: leave yourself lots of time to put these details together. Banks take a lot longer than one might expect to pull these things together – especially after the sub-prime mess. I thought I had lots of time, but here I am with a last-minute rush.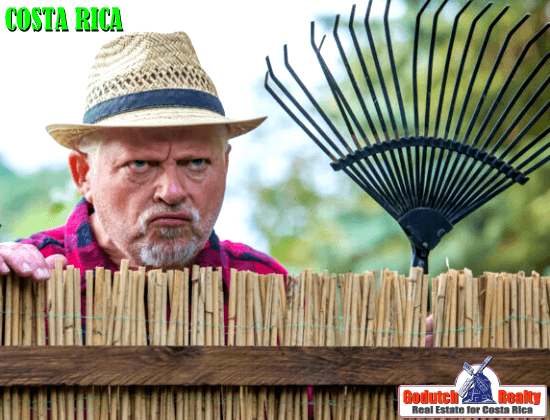 Our Third challenge
One final issue, although it's not involving our closing or purchase directly. We have begun to receive information from the HOA for our development in the last couple of weeks. It seems there is a bit of a palace revolt going on between some owners in the community. They disagree on how the HOA should be managed.
Discussions
I won't go into detail, but there is some interesting discussion about
employees paid by the HOA, their duties, and cost,
members who don't pay their fees on time,
whether the developer used HOA employees for work on his personal property and unsold properties,
meetings where some owners were not invited to participate,
voting rules (whether a majority of voting owners was adequate to pass motions, or whether it took a majority of all owners – even absent ones – to pass motions).
Some Board members have resigned in protest, and it all sounds very interesting. We will try to keep out of these matters since our intent is to have some peace and quiet in our new-found paradise ("Pura Vida").
That's about it for now.
What's next
Next time, I will write about
our closing process,
whether I was able to arrange the funds from my bank in time,
how sore my back is from lugging tons of luggage (no kidding – my wife has packed one whole suitcase with rugs for the new place!) through three airports,
and other wonderful events.
Stay tuned!
Thanks to Ivo for the opportunity to share these adventures, and for his assistance in guiding us over the rough spots to closing.
John Doe (I think that's my name!)