Estimated Reading Time: 5 Minutes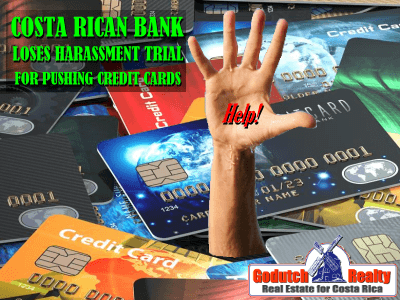 Banks are pushing credit cards and Costa Rican courts stopped them. Finally!
Years ago, we would all get hundreds of flyers in the mail. Companies offering all kinds of services and products, that we really didn't need anyway.
A few years later, the faxes started, in the middle of the night, because it is cheaper.
Then the spam emails started hundreds of them, every day.
Now, it's all phone calls and text messages. They waste our time and they are a huge bother for many. These calls come from banks, cable TV services, and the phone company. They always have great offers or great services that we should really try!
I wish they were just offering, sorry, I should say PUSH their services. It drives me nuts. I'm sure they do the same for you.
I sell products myself; I sell real estate in Costa Rica. But I send you only a blog once a week. And if you don't want to receive it, you just unsubscribe from the service. Then you will never get it again.
Financial institutions have other ideas though.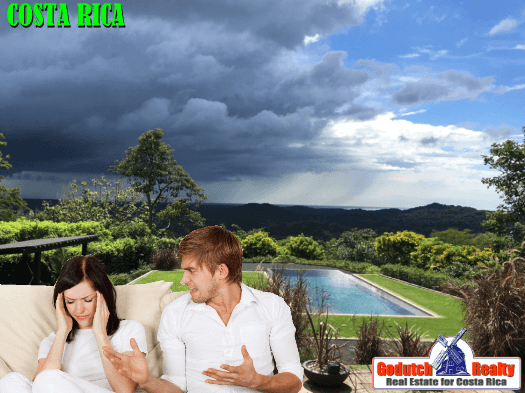 Don't yell
There are those companies who push credit cards and cable TV packages. They keep calling, at every time of the day, over and over.
If you tell them you are not interested, 5 minutes later someone else calls you from the same company. You tell them to take you off the list and sure, with pleasure.
No matter how many times you yell at them, they'll keep calling. Oh, if you could kill someone through a phone line, we'd have a lot of dead people by now. I'm sure many of you are getting sick and tired of all these calls and messages. Stay calm and don't get mad at them. They're just employees and you are on their calling list. But don't despair because I got great news for you:
A precedent
Citi Bank in Costa Rica was sued for harassment by a client, annoyed by the constant calls from Citi Bank to offer their credit card service. The client won the trial. A precedent was just set in Costa Rican legislation, although Citibank may appeal in a higher court.
According to Alberto Castillo, the client's attorney, the first court ordered Citi Bank to pay one million Colones as a fine. Although he had requested 6 million.
The case dates back to 2009 when the calls made by Citi Credit Card Department started and the affected recorded as the evidence of the call.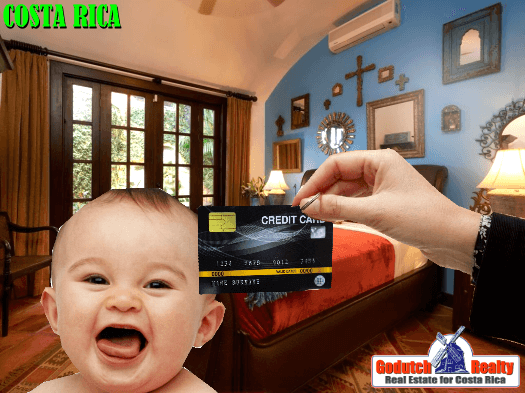 Pushing credit cards on youngsters
Hopefully, this case will be the first step to also stop banks to push their credit cards on the younger generations. Most young people do not know how to handle a credit card.
Some years ago, I had to pay off my 22-year-old son's credit card. His card was on the limit on Taco Bell, McDonald's, and Pizza Hut junk food. It would have taken him 15 years for him to pay it off. Most kids do not realize that Costa Rican banks charge up to 55% interest rates on credit card debt.
After I paid off his debt, I made my son pay his bills with no interest. He learned his lesson. But how many don't and the banks are getting richer and richer. Where is the social responsibility of these banks?
Duhhh
In my opinion, the fine is totally ridiculous for someone who harassed a client (yes, a CLIENT!) for two years. Who wants to harass a client, duhhhh.
The problem is that if you shut down your account with a bank and open another one with another bank, the story goes on. Then the new bank will harass you too. Phone companies and cable companies in Costa Rica do the same thing.
Let's hope this case will trigger a series of similar claims from other people bothered by phone calls as this ruling creates a precedent in national legislation.
---
If you like this blog, subscribe to my newsletter by clicking the banner below.

I DO want to remind our readers that we appreciate any referrals you can send us. Also, please remember the GoDutch Realty agents when you talk about your home in Costa Rica, we appreciate it.